You don't have to wait for Anthony Bourdain's massive Pier 57 food hall to find Asian street food in NYC.
Of the six finalists for Rookie of the Year in this year's Vendy Awards, which has been highlighting the best of the city's sidewalk vendors since 2005, half hail from the bustling food stalls of the East, specifically Bangladesh, the Philippines and China.
RELATED: Bargain Bites & Booze: Champagne & satay happy hour, free ice tea and more NYC restaurant deals
"Between jianbing and the egg cakes topped with sweets and ice cream, [Asian street food] seems to be really popular right now," says Debra Stein of the Street Vendor Project, a nonprofit group that provides legal and financial aid, training and support to NYC vendors.
The Vendys, dubbed "the Oscars of street food" by chef Mario Batali, is a fundraiser that began in 2005, with the public nominating their favorite pushcarts, food trucks and market stall vendors in five categories: Rookie, Best of Market, Dessert, a special category that changes every year, and the best-in-show Vendy Cup.
"It's a really great way to recognize street vendors, and it has really helped in the past to raise the profile and increase visibility for businesses," says Stein. "The 2014 winner was Cinnamon Snail, it's a vegan food truck, and since then they've gotten a lot of recognition, they have a food stall by Penn Station, their food truck is insanely popular."
The awards are given out at an all-you-can-eat festival on Governors Island, where 2,000 people help pick the new stars of the city's food world. This year's special category is Vegan, which is not just driving the city's restaurant scene but also street eats, according to Stein.
RELATED: Free virtual reality film will take you from Brooklyn to the Orion Nebula
If you're looking for the newest of new foods, swing by Vendy Plaza in East Harlem every Sunday throughout the summer. "That's really where we help out new vendors," Stein says. "For most of the markets in New York City it's extremely expensive to rent stall space, and so for people who are new and just thinking about starting a food business, it's a way to test it out without having to put in this huge investment."
As part of her job, Stein has tried all of the nominees and gave us a little taste of what you'll find at these six up-and-coming vendors vying to be Rookie of the Year. Check them out, along with all the other finalists, at The Vendy Awards, coming Sept. 17 on Governors Island.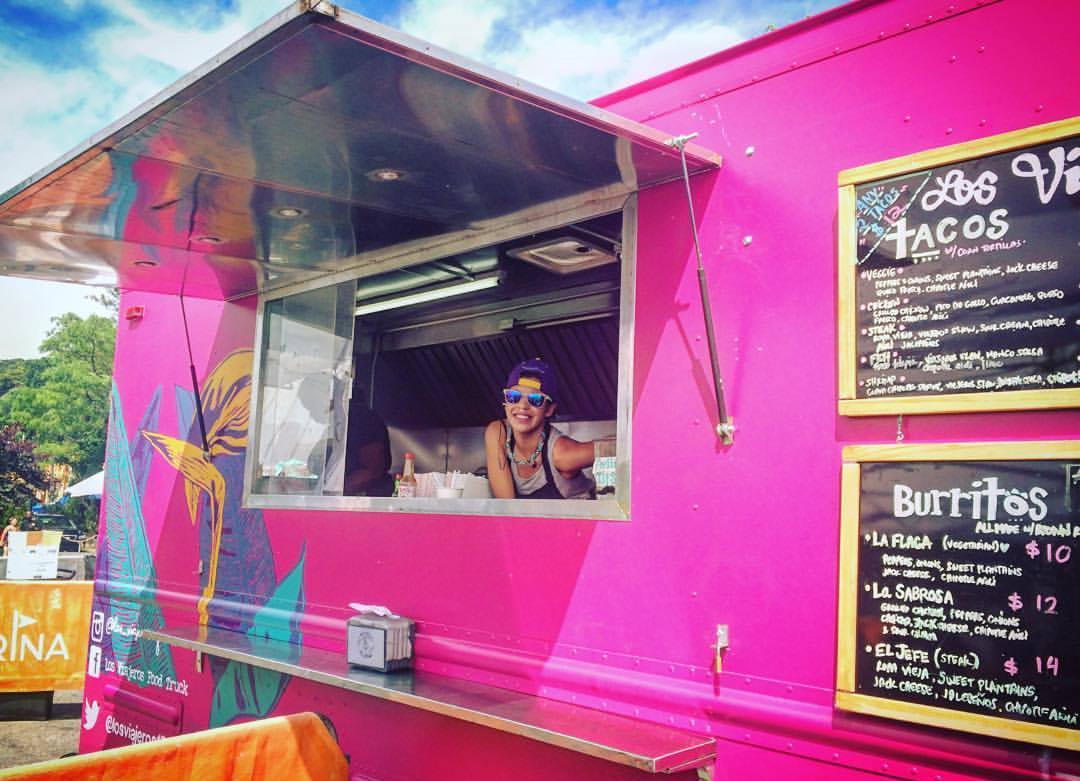 Los Viajeros
A Bronx fireman and a food industry veteran "who's always wanted to start her own thing" became self-taught chefs and built their own food truck. "They're really into traveling – the name of their business means 'the travelers' – and they feel that all of their cultural experiences have influenced their food," Stein says. Get Los Viajeros' Latin-fusion tacos and burritos near the Flatiron building or Jacobi Medical Center during the week and La Marina in Washington Heights on the weekends.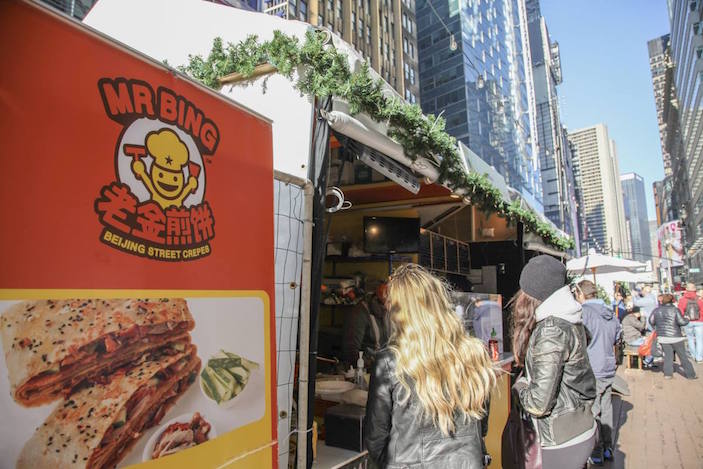 Mr. Bing
Metro readers will be familiar with native New Yorker Brian Goldberg's jianbing operation, which arrived in NYC last winter at Urbanspace Garment District. Goldberg fell for the Beijing street food while studying Mandarin there, a savory crepe filled he fills with Peking duck and, less traditionally, barbecue pork. (He also makes sweet versions.) Since then Mr. Bing has popped up all over the city; grab the city's best jianbing, in our opinion, at Bryant Park on Mondays from 4-9 p.m. through Aug. 22 before the evening's outdoor feature presentation.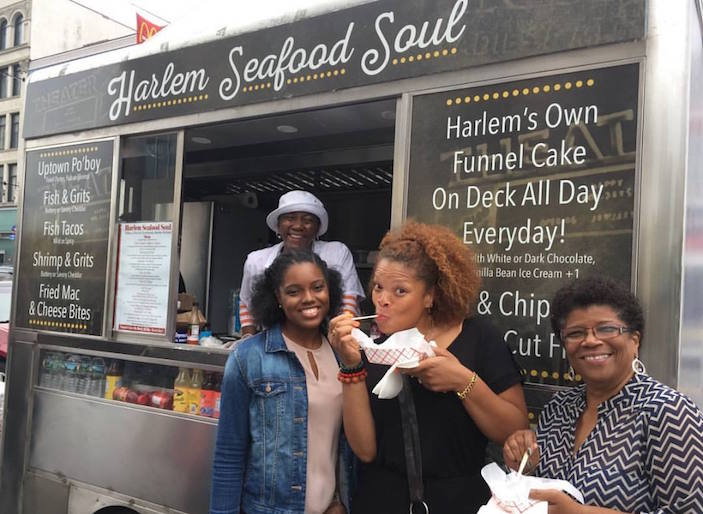 Harlem Seafood Soul
The youngest competitor in the Rookie category actually serves cuisine that's been years in the making. "They've only been in business since March," says Stein. "[Tami Treadwell] has been really popular in Harlem selling food that she would make out of her church." Now, Treadwell and Fatima Barber make Uptown Po'Boys with fried shrimp, fish and oysters among other seafood specialties out of their solar-powered Harlem Seafood Soul cart at 125th Street and Seventh Avenue. They've been so popular that a second one is already in the works.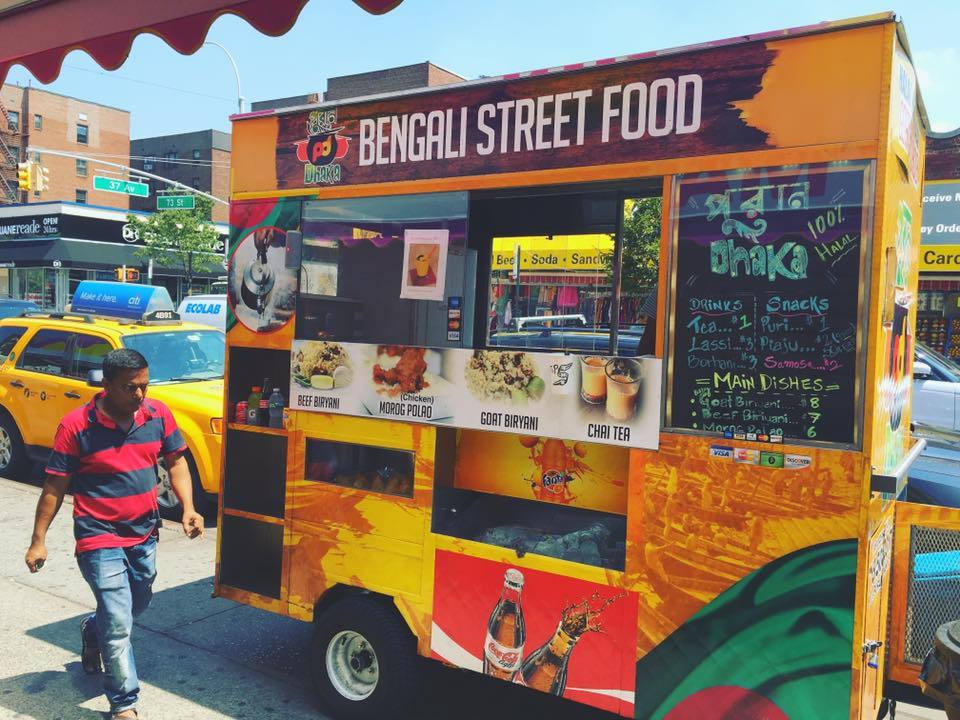 Puran Dhaka
"It's three friends, two of them are in the music industry and one of them owns a spa, and they just really love street food and noticed there wasn't any authentic Bengali food in New York City," Stein says. They now have a Bengali chef turning out biryanis (including one made with goat meat) that have been simmered for five hours in a kitchen, as well as shingaras, meat-filled pockets of flaky dough. Find Puran Dhaka at lunchtime in the Financial District and Jackson Heights for dinner.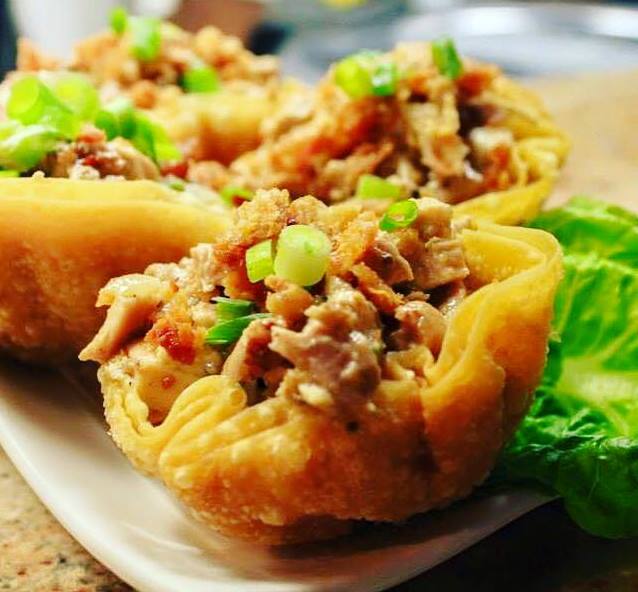 Sisig City
Owner Manny Imperial is a food industry veteran who's finally getting to serve his native Filipino cuisine in the city. The centerpiece of Sisig City's menu is the dish which it's named for, in which pork is first boiled, then sauteed with vegetables and a soy-lemon sauce. "It comes in a familiar format, like a burrito or quesadilla, something that people are familiar with, but then has really interesting flavors and toppings and spices," says Stein. The truck travels all over the city, but mostly in Queens.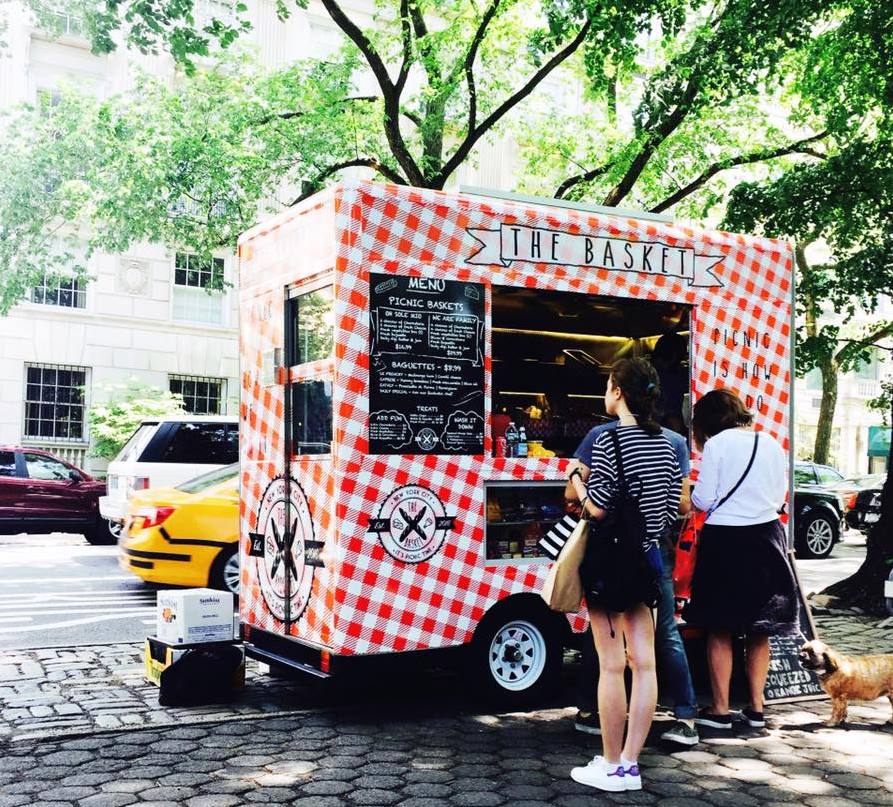 The Basket
This picnic-themed cart can be found at Central Park and Madison Square Park, serving gourmet sandwiches, charcuterie and cheese with all the essentials (including the classic red-checkered napkins) needed for an afternoon on the lawn. "The owners are two brothers and Dondi McKellar, a disabled veteran who was in the Navy," says Stein of The Basket. "He was previously a street vendor filling bubble blowers, so they're a really interesting team because he has the street vending experience and they have the food experience."