It's official: the Mega Millions lottery has reached a new record with a $1.6 billion jackpot, with an immediate cash option of $904 million.
Six numbered ping pong balls have been drawn 25 times without a winner, growing the lottery total to a staggering amount and feeding the Mega Millions frenzy.
The next drawing is Tuesday, Oct. 23 and those who bought a Mega Millions ticket have a 1 in 302.6 million chance of winning that record-breaking jackpot. But $1.6 billion is a hard number to wrap your head around, so here's a few ways to understand just how big that total truly is.
While nobody has won the over-$1 billion Mega Millions jackpot, 15 people across the country did win $1 million from the lottery (that prize, won by matching the first five numbers on a ticket, comes with a 1 in 12 million odds).
Though that's also a hefty paycheck, there's a huge difference between a million and a billion, of course. Those numbers can seem abstract, so think about it this way: 1 million seconds is about 12 days, while 1 billion seconds is 31.7 years.
There are about 11 million millionaires In the United States alone, but billionaires are considerably more rare. Out of the U.S.'s  325.7 million people, only 585 are billionaires, according to Forbes.
Even within that title of billionaire, total wealth varies widely. Jeff Bezos tops the 2018 Forbes 400 list with a networth of $160 billion. For contrast, Oprah has "only" $2.8 billion.
Winning $1.6 billion from the Mega Millions jackpot wouldn't put you on the 2018 Forbes 400 List, unfortunately — the list had a cutoff of $2.1 billion, with 18 tying for the last spot this year — but it would make you worth more than Kanye West's clothing line Yeezy. The Yeezy brand received a valuation of $1.5 billion back in August.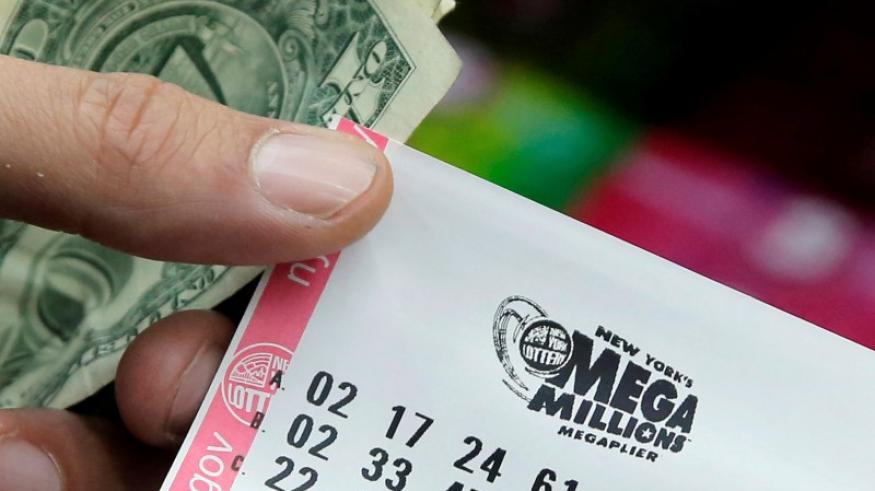 The Mega Millions jackpot is also on par with the the GDP of Belize. The Central American country has a gross domestic product of $1.699 billion in U.S. dollars, according to the United Nations.That means the Mega Millions jackpot is higher than the GDP of 30 countries, including Saint Lucia, the British Virgin Islands and Turks and Caicos.
With their winnings, the Mega Millions jackpot winner could buy the country's most expensive home — a $250 million Bel-Air mansion — 6.4 times. That home, which went on the market in 2017, includes in its price tag more than 100 "rare and expensive works of art," according to Money Inc., as well as a $30 million collection of "rare and expensive cars, one of which is a Bugatti."
The jackpot would easily cover the cost of Al Marjan Island in the Persian Gulf. This is the most expensive private island for sale according to Private Islands Inc., with a price tag of $462 million (meaning with $1.6 billion, you could purchase it three times over).
Experts advise that the Mega Millions winner hold back on buying a private island or other big ticket items right away, of course. After all, there's the taxes on the lottery winnings to consider first. But with a jackpot total equivalent to Facebook Chief Operating Officer Sheryl Sandberg's networth, there's plenty of room for extravagant purchases down the line.
Next Mega Millions jackpot drawing
The next Mega Millions jackpot drawing is on October 23 at 11 p.m. ET.