It took a bit longer than expected after some questions surrounding the medical clearance of some players involved, but the Baltimore Orioles were able to send star shortstop Manny Machado to the Los Angeles Dodgers on Wednesday for five prospects, thus altering Major League Baseball's World Series odds.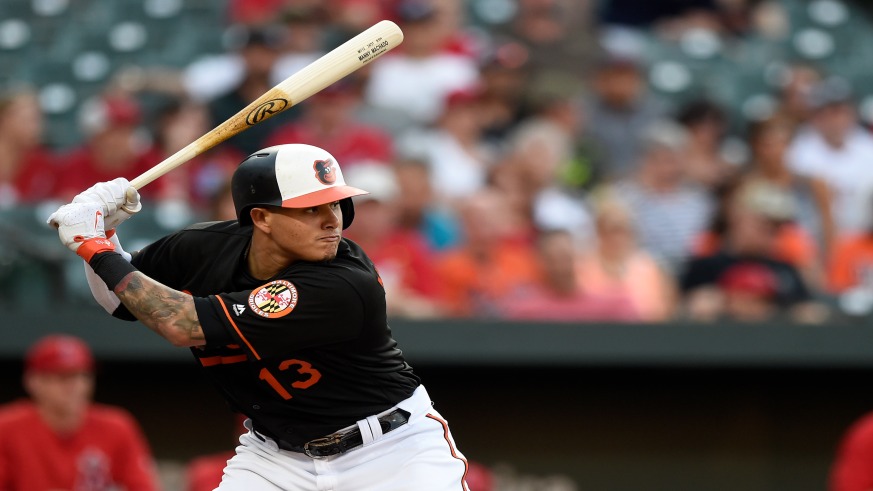 Entering the second half of the 2018 season just a half game in front of the Arizona Diamondbacks for the NL West lead, the Dodgers were able to address a huge need almost two weeks before the league's Jul. 31 trade deadline. 
Getting little production from shortstops Chris Taylor and Enrique Hernandez after Corey Seager went down with a season-ending right UCL sprain, Machado gives the Dodgers an enormous boost in the middle of the lineup that might just be nothing more than a rental considering he's a free agent this winter. 
In 96 games this season, Machado is batting .315 with 24 home runs and 65 RBI.
With Justin Turner signed through 2021 and Seager one of the better young talents in baseball, the left side of Los Angeles' infield does seem set for the future should Machado walk. However, the Dodgers could always move Turner to second base and put Machado at third despite his stance on playing shortstop exclusively. A monster $300 million deal could probably do that.
But that's a bridge to cross when they get there. 
Right now, the Dodgers just took a stronghold on the NL West and possibly the National League. At the moment, they have the fourth-best winning percentage in the league, but the acquisition of Machado has Vegas believing that they are on their way to winning their second-straight pennant. 
The problem is that there is a three-headed monster in the American League that will have a say in Los Angeles' pursuit of a first World Series title since 1988. 
Here are the update World Series odds after Machado's blockbuster deal, via Oddshark.com:
2018 MLB World Series odds
Houston Astros: +410
Boston Red Sox: +465
New York Yankees: +535
Los Angeles Dodgers: +850
Chicago Cubs: +950
Cleveland Indians: +1300
Philadelphia Phillies: +1625
Arizona Diamondbacks: +2000
Atlanta Braves: +2150
Milwaukee Brewers: +2150