On Monday, a deadly explosion at an Ariana Grande concert at the Manchester Arena in Manchester, England, killed at least 22 and left close to 60 injured.
The 22-year-old man who detonated a nail bomb at the concert has been identified as Salaman Abedi. Militant jihadist organization ISIS has claimed responsibility for the horrific attack.
It has been hours since the incident and residents of Manchester have begun filling the streets to show their support and respect for the victims killed in the attack.
Makeshift memorials and vigils can be found near St. Ann's Square. People have left bouquets and handwritten notes to express their love and support. On Tuesday, Queen Elizabeth and the Duke of Edinburgh held a moment of silence at Buckingham Palace for the victims of the Manchester attack.
Moment of Silence for Manchester bombing victims held at Buckingham Palace
Vigils and memorials held in Manchester and around Europe.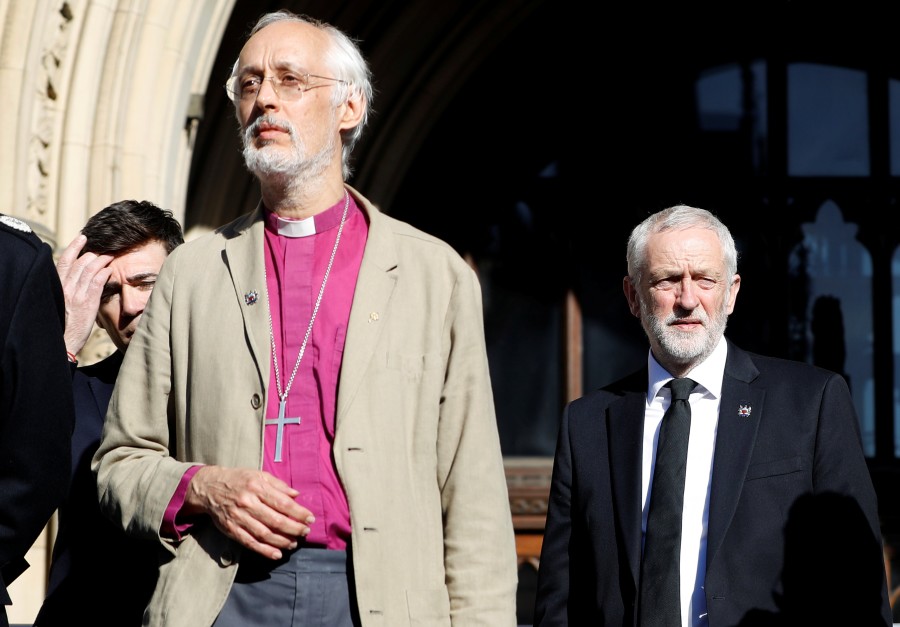 Jeremy Corbyn, Leader of the Opposition and Leader of the Labour Party (left) and Manchester Mayor Andy Burnham participate in a vigil held for the vicitims who were killed in the attack during the Ariana Grande concert in Manchester, England. (Credit: Reuters)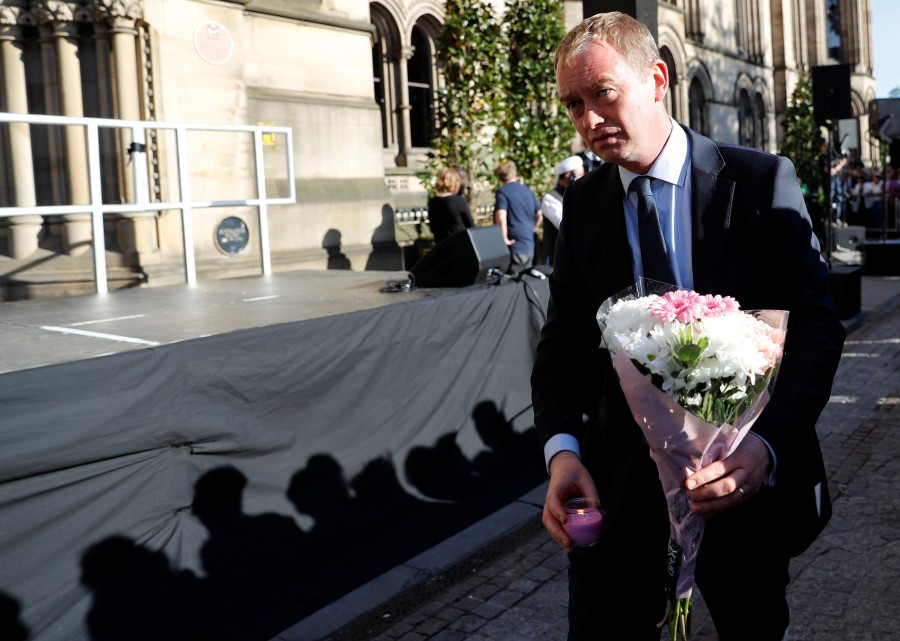 Tim Farron, the leader of Britain's Liberal Democrat Party, attends a vigil. (Credit: Reuters)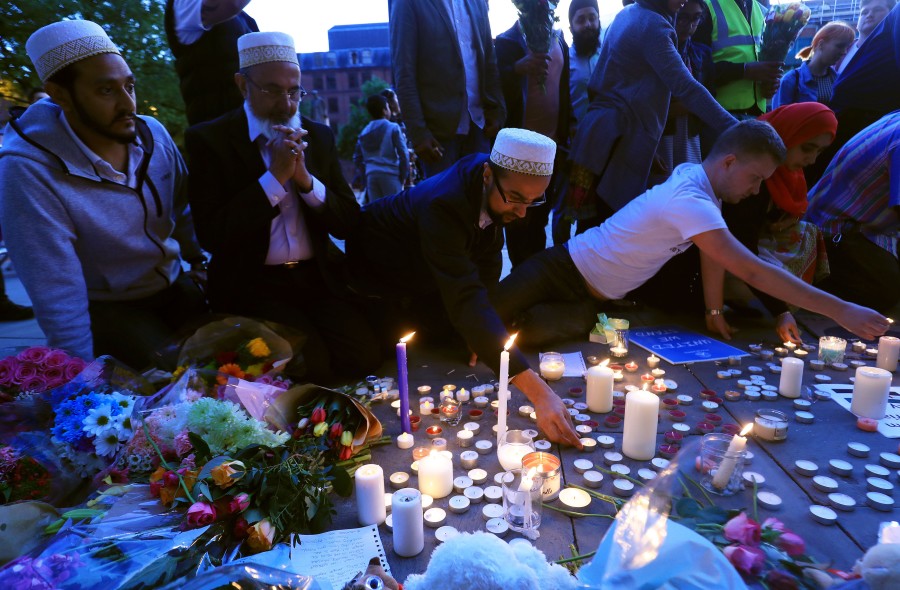 Muslim citizens pray and leave tributes in Albert Square, Manchester, after a 23-year-old man was arrested in connection with the Manchester concert bomb attack. (Credit: Getty Images)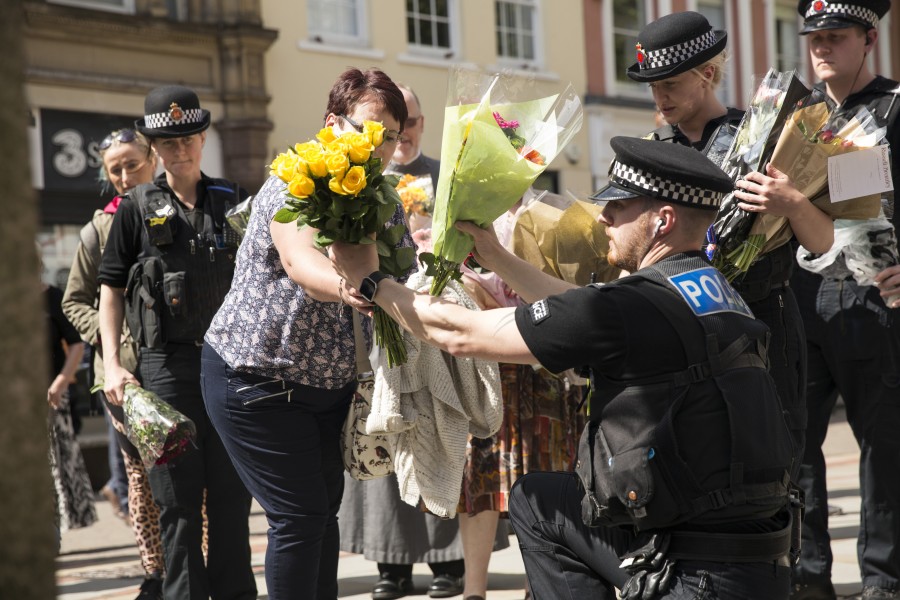 Manchester police officers lay flowers during the tribute in Manchester, United Kingdom. (Credit: Getty Images)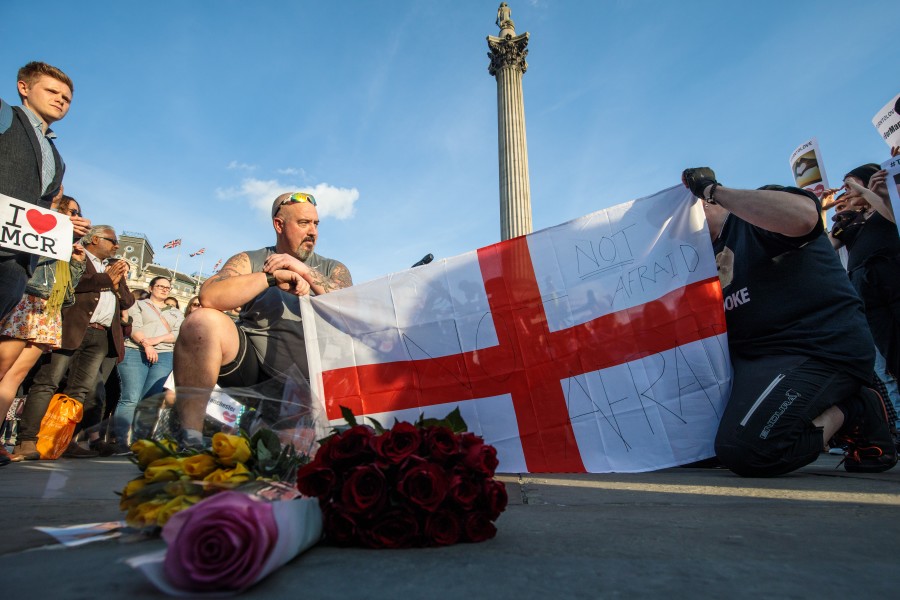 Dozens of people gather around an flag of England with the words "NOT AFRAID" written on it during a moment of silence. (Credit Getty Images)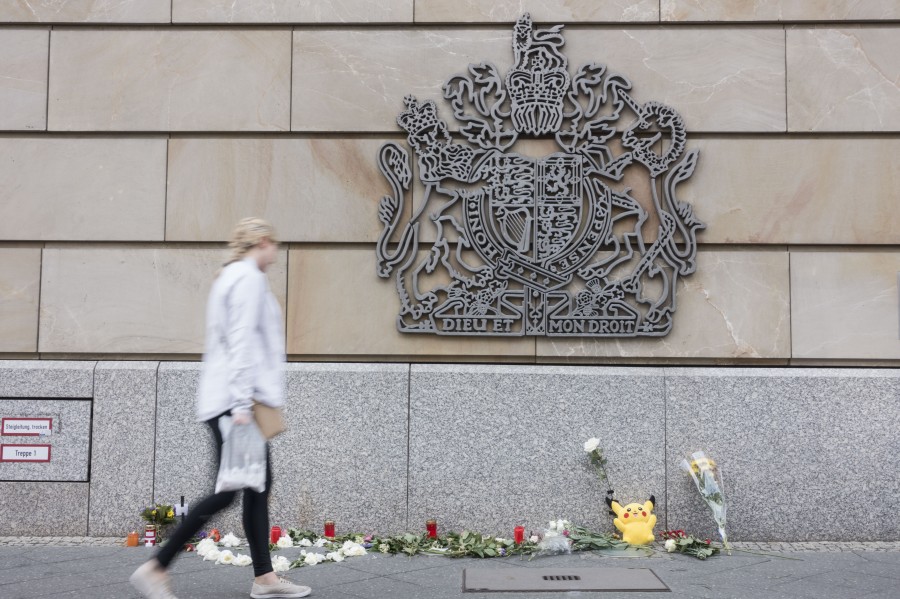 Flowers and candles are seen laid on the wall of the British Embassy in Berlin, on May 23 , 2017, as part of a makeshift memorial to remember the terror attack in the Manchester Arena on Monday.  (Credit: Getty Images)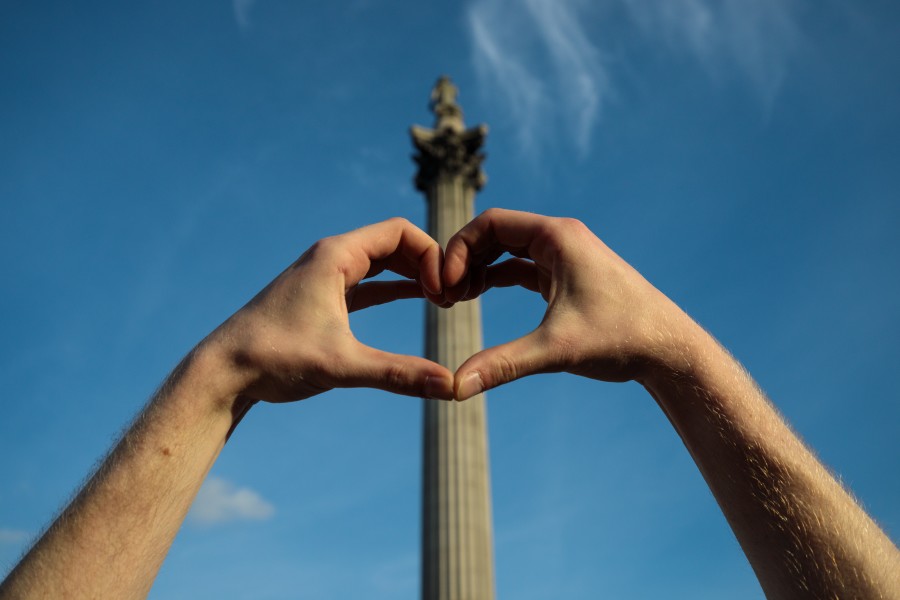 A man creates a heart symbol with his hands in front of Nelson's Column in London during a vigil for the victims of the Manchester Arena terror attack in Trafalgar Square. (Credit: Getty Images)