The great monthly cleansing is almost here: June is around the corner, meaning a bunch of movies are about to vacate the realms of Netflix Instant. More will take their place, but some of these really hurt. Granted, some of them don't; whatever will you do without such random Netflix titles like "D2: The Mighty Ducks," "Fire in the Sky," the 1994 "Little Rascals" movie and "The Prince & Me," all leaving June 1? But some you really should get a move on. These depart in about a week as well:
'E.T. the Extra Terrestrial' (1982)
Netflix will be a less sad place when Steven Spielberg's eight megaton tear-jerker departs, but not necessarily for the better. The upside? Maybe it will inspire you to catch up with another Spielberg about a human befriending a being from another world, "The BFG," which will go on living on Netflix. We're huge cheerleaders for it, especially since it was sadistically ignored last year. But you can make up for that now. (But rewatch "E.T." first and cry, cry, cry your eyes out.)
'This is Spinal Tap' (1984)
It's endlessly rewatchable, so of course it's going away. The first Christopher Guest mockumentary (directed by Rob Reiner) is also by far the best, though you already knew that. Submerge yourself in a world of '80s metal only slightly more absurd than the real thing, then wish that one day Netflix gets their mitts on "The Decline of Western Civilization II: The Metal Years," which has almost as many laughs. (And in which Ozzy Osbourne is the voice of reason.)
'The Blair Witch Project' (1999)
Is there still a backlash against this? When the found-footage classic came out, the mega-hype worked, and how. But many left the theater turned off, and not just by the vomit-comet handheld cinematography. But they were wrong, and not even a sorry reboot from last year can take away from the no-budget elegance of a movie that never needed a sequel.
'Wet Hot American Summer' (2001)
Now this is cruel: Netflix produced the "Wet Hot American Summer" prequel TV show from a few years back, yet they're yanking the initially ignored movie that started it all. It's as though enough people finally realized how funny it is, so now it's OK to remove it. But a world without Paul Rudd's cafeteria freak-out (legally) at the ready is not a world worth living in.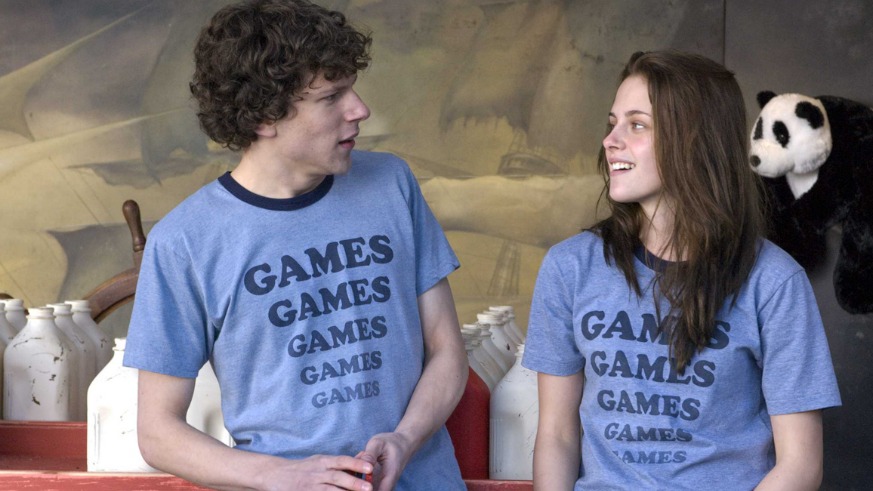 'Adventureland' (2009)
Kristen Stewart wasn't what she is now back in 2009, which is to say critics hadn't yet named her an art house movie god. Back then, all she had were millions upon millions of Twi-hards. KStew's first joint venture with Jesse Eisenberg contains some of her best, most subtle work, as the two slowly fall in love over a long and boring summer at a terrible and depressing job. While we're here: This is finally a cult fave now, right?
'The Black Power Mixtape 1967-1975' (2011)
If you've been into Ava DuVernay's "13th" and "I Am Not Your Negro," you owe it to yourself to check out this documentary, which compiles rare interviews with the likes of Angela Davis, Stokely Carmichael, Eldridge Cleaver, Huey P. Newton, Bobby Seale and more. Because they're speaking to Swedish journalists, they're forced to explain their cause to journos who may not entirely understand it, and thereby say brilliant things they may not have otherwise.
'Amores Perros' (2000)
Now a good time to say we're not big fans of "The Revenant" and "Birdman" director Alejandro Gonzalez Inarritu? We'd throw him into the Academy of the Overrated, the controversial club Diane Keaton and Michael Murphy's characters created in Woody Allen's "Manhattan." That being said! We're big fans of the second of three stories in Gonzalez Inarritu's feature debut. It's not one of the ones about poor people, and it doesn't star a young Gael Garcia Bernal. It's the one about the bourgeois couple, whose relationship is undone, metaphorically and actually, by a combination of a broken leg and a dog trapped under apartment floorboards. It almost justifies a career we're still not sold on (even if we're mostly alright with "Birdman," to be honest).
'The Hustler' (1961)
We'll skip our usual jazz about how too few classics live on Netflix, and just say you haven't lived to you've watch Paul Newman at his braggiest clean it up at pool halls. Piper Laurie (who, sadly, won't be back as Catherine Martell on the new, awesomely crazy "Twin Peaks") won her Oscar for playing the drunk who falls for Newman's Fast Eddy as he rails against a world that would very much like if he went away. And the sequel, with Tom Cruise and made by Martin Scorsese, ain't too shabby, either.
'The Way of the Dragon' (1972)
You know what? We haven't seen this one! We should probably get on that before next week! It's Bruce Lee's only completed directorial work, and it's the one where he fights Chuck Norris in the Colosseum. Sold!
The complete list of films leaving, all on June 1:
#DeathToSelfie with Steven Furtick (1 Season)
40 Days and 40 Nights (2002)
50 Shades of THEY with Ed Young (1 Season)
Adventureland (2009)
Amores Perros (2000)
D2: The Mighty Ducks (1994)
Dead Snow (2009)
Dealer (2014)
E.T. the Extra-Terrestrial (1982)
Fire in the Sky (1993)
Fishtail (2015)
Hadwin's Judgement (2015)
Heterosexual Jill (2013)
Honey, I Shrunk the Kids (1989)
House of Wax (2005)
Kidnapped (2010)
Knuckleball! (2012)
L'Auberge Espagnole (2002)
Las mágicas historias de Plim Plim (2014)
Los tiempos de Pablo Escobar (2012)
Metastasis (1 Season)
Pablo Escobar, el patrón del mal (1 Season)
See You In Valhalla (2015)
Serendipity (2001)
Sex Ed (2014)
Spy Kids 2: The Island of Lost Dreams (2002)
Spy Kids 3: Game Over (2003)
Starting Over with Andy Stanley (1 Season)
The Beginning of Life (2016)
The Black Power Mixtape 1967-1975 (2011)
The Blair Witch Project (1999)
The Crow (1994)
The Good Guys (1 Season)
The Hustler (1961)
The Little Rascals (1994)
The Magical Tales of Plim Plim (2014)
The Odd Couple II (1998)
The Paper Chase (1973)
The Prince & Me (2004)
The Three Musketeers (2011)
The Way of the Dragon (1972)
This Is Spinal Tap (1984)
Two Step (2014)
We Are the Giant (2014)
Wet Hot American Summer (2001)
Winning Life's Battles with Joyce Meyer (1 Season)
Woman on Top (2000)
XXX: State of the Union (2005)