New York City has been getting safer, and so have the MTA rails that bring people into the five boroughs.
Crime along the Long Island Rail Road, Metro-North Railroad and the Staten Island Railway dropped to a 20-year low in 2018, the MTA Police Department announced Tuesday.
That follows in the footsteps of the NYPD, which announced at the beginning of January that overall New York City crime dropped to record-low numbers last year.
Overall MTA crime dropped more than 13 percent from the 2017 benchmark, decreasing from a total of 271 crimes systemwide to 237.
The biggest reduction was in robberies. There were only 26 robberies reported in 2018, according to MTA police, compared to 44 in 2017 for a 41 percent decrease. The 2018 numbers are a 50 percent drop from 2001, which had 68 reports of robbery.
Petty larcenies were reduced by 22 percent, according to the department, and hate crimes by 6 percent. MTA police did increase arrests, however, by 27 percent, and also increased the amount of summonses issued by 23 percent.
That increase may be due to a new policy in which "gone are the days when customers were given verbal warnings about nonviolent infractions," according to the MTA. MTA police officers now issue citations "as a matter of course."
MTA police jurisdiction also includes station parking lots, which saw a decrease in grand larceny. Three cars were stolen from MTA parking lots across the entire region in 2018, down 70 percent 2017.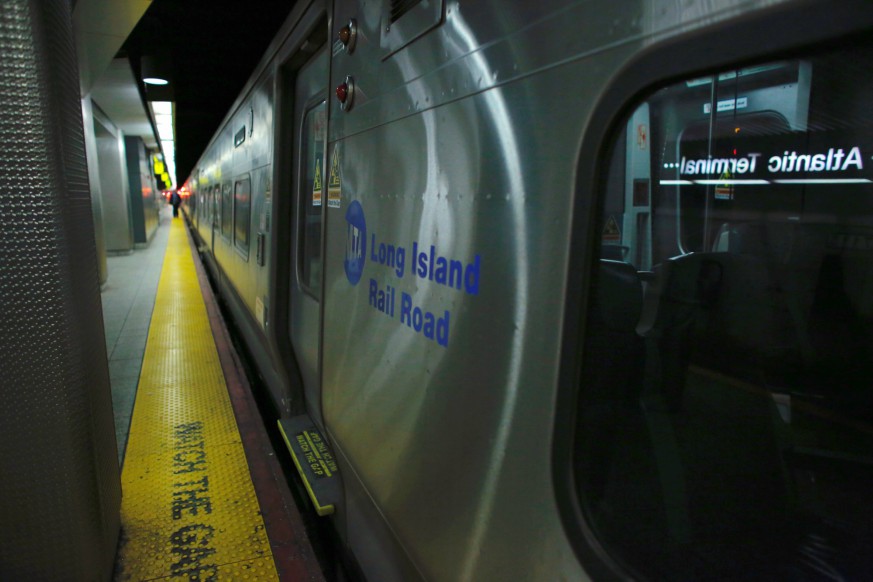 Getty Images
The MTA also patrols areas in Grand Central and Penn Station, which both got safer last year, according to the police. Crime is down 21 percent in Grand Central, with 53 reported incidents compared to 65 in 2017. Penn Station didn't have a single robbery in 2018, and also had major felonies fall 26 percent, from 23 in 2017 to 17 in 2018.
MTA crime and NYC transit crime
The New York City Transit Police, a division of the NYPD, is responsible for patroling the subways. When the NYPD announced its 2018 crime statistics earlier this month, officials said overall transit crime saw a slight bump, up 3.8 percent in 2018 compared to the previous year.
Most of that increase comes from grand larceny incidents in Manhattan due to pickpocket teams, and NYPD Chief of Transit Edward Delatorre said he expects that number to drop again soon after a series of arrests.
The MTA Police Department is responsible for an area of approximately 5,000 square miles, including New York City, Long Island, southeastern New York State and southern Connecticut, covering 14.4 million people.
"I commend the men and women of the MTA PD for all they do to keep customers and the public safe," said Owen Monaghan, MTA chief of police, in a statement. "The dramatic drop in crime across the MTA's territory is a testament to the skill, dedication and professionalism of our officers at the MTA. This record breaking drop in crime is not an end point for the MTA PD; it only reinforces our resolve to do more to combat crime and protect our region."