Natalie Prass has a knack for creating music that seems out of time. On her new album The Future and the Past, she weaves in the classic 70's era singer-songwriter influence that she expertly displayed on her 2015 self-titled album with deep grooves that recall early disco and soul. The album may seem to radiate with positivity on the surface but the lyrics came from a pretty dark place.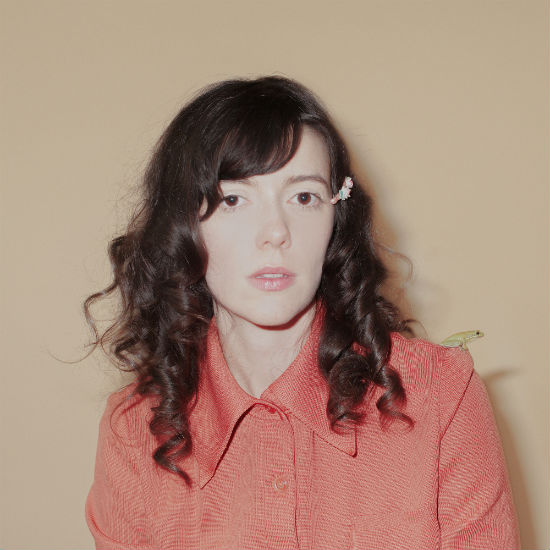 [Photo Credit: Tonje Thilesen]
"I need music now that makes me feel better and makes me feel like I can get through anything. That's where I'm at now." – Natalie Prass
In fact, Prass had to scrap an album that she had already written in the wake of the 2016 election in order to work through some of the anxiety she was feeling in Trump's America. Working once again with the prolific producer and musician Matthew E. White in her hometown of Richmond, Virginia, Prass worked through the pain in order create an album that not only addresses the current issues facing our country but aims to transcend them.
"I felt like I just couldn't record that album," she said explaining why she needed to start fresh. "I find as I get older I can't listen to super negative music. I need music now that makes me feel better and makes me feel like I can get through anything. That's where I'm at now."
As a result, she has created an album of subversive dance music that recalls such politically minded soul records of the early 70's. The twelve tracks breeze by with such a locked in precision that if you don't pay attention to the lyrical content,  you will miss the message she is trying to convey. Things may be bleak right now, but there is always hope for a brighter future. But given how upside down the world may seem, is it possible to record an album or create art that isn't political these days?
"Anything's possible," says Prass. "If you're making a super conscious effort to not make a political record, then yeah you can. What motivates me to continue on being an artist and living this weird lifestyle is where, in a lot of times, it feels self-oriented — and I don't like that. I want to expand my outlook. What helps me is if I can feel like as an artist it's my responsibility to sum up what's happening in a way that I need. What I may need, someone else might need. So I just have to focus on that. It's impossible to ignore. It's everywhere. It's really important and artists should be taking it seriously. I view artists as public servants. I've looked to songwriters for help and guidance. I strongly believe that Stevie Wonder has shaped me morally from a young age. Just how he approaches the world and humanity through his lyrics and subject matter. His musicality and his grooves just radiate positivity. His teachings have shaped me in a lot of ways. It sounds crazy — but it's true!"
New Yorkers can catch Natalie Prass on July 7th with Rhye and Overcoats for a free BRIC Celebrate Brooklyn! show at the Prospect Park Bandshell. Check out her music video for The Future and the Past single "Short Court Style" below and a Spotify playlist of her favorite "Subversive BBQ" songs for your next Summer cookout.
Natalie Prass – "Short Court Style" 
Natalie Prass' BBQ Mini Protest Playlist