If you're a human with fingers for typing and eyes for Internet browsing, you've likely encountered interactive ads by now. Soon, Netflix will be testing out interactive episodes so you'll get to choose the storylines of television shows or movies — playing God, if you will. 
Bloomberg reports that this feature is coming to a number of Netflix projects, but there are limited details. One project we do know about is a choose-your-own-adventure episode of Black Mirror, whose fifth season is likely dropping this December. 
We should expect this interactive Black Mirror special along with the season 5 release.
Some Netflix kids shows already have interactive episodes. For instance, Puss in Book: Trapped in an Epic Tale prompts viewers to make decisions about the plot within the first few frames. 
There are also two alternate story endings to choose from.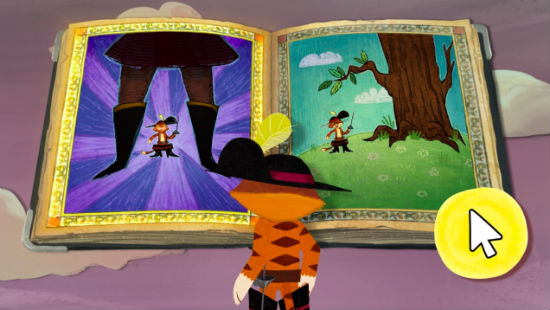 Other interactive episodes include Buddy Thunderstruck: The Maybe Pile and Stretch Armstrong: The Breakout.
"Interactive content is a fun new way to experience Netflix," states the interactive content help page on Netflix's website. "In each interactive title, you can make choices for the characters, shaping the story as you go! Each choice leads to a different adventure, so you can watch again and again, and see a new story each time."
Watch the trailer for these interactive episodes below:
Interactive episodes coming to Netflix: Black Mirror
Black Mirror is the first adult show to test out this choose-your-own-adventure experience.
Netflix has reportedly closed a deal for interactive episodes in at least one more live-action series — yet to be named — and is negotiating deals for a number of additional projects.
Bloomberg reports that two of these projects are video game adaptations. Since details are still under wraps for now, their sources wanted to remain anonymous.
When Metro asked Netflix for more information, we were told we could pick our own response (no joke).
One option the company sent over was a link to a 10-hour recording of crickets — which suggests they're staying quiet at the moment (or that they want us to be "chill" about seeking more info). 
The other option came in the form of the following gif to imply that these projects are simply made of magic:
Which response would you choose?