New York City weather could get wintry this week as cold weather and a late-week storm collide.
Two storms are hitting the tri-state area this week as they move up the coast. The first storm causing a rainy Tuesday morning, with rainfall totals expected to range from 1 to 1.5 inches across the city, according to the National Weather Service.
After the rain ends midday Tuesday, New York City weather will be dry but "unseasonably cold," forecasters say. Wednesday is expected to have a high around 37 degrees, but it'll feel even colder with wind chill values between 25 and 30 as winds could reach around 16 miles per hour.
This is unusually cold compared to normal, according to National Weather Service data. The average normal temperature for Nov. 14 in New York City is 49 degrees, according to weather records. This cold New York City weather won't hit a new record low, though — the record low for this date is 22 degrees, which was hit in 1873.
Wednesday night into Thursday, temps will dip below freezing to 30 degrees, with some 7 to 11 mile per hour winds adding even more chill.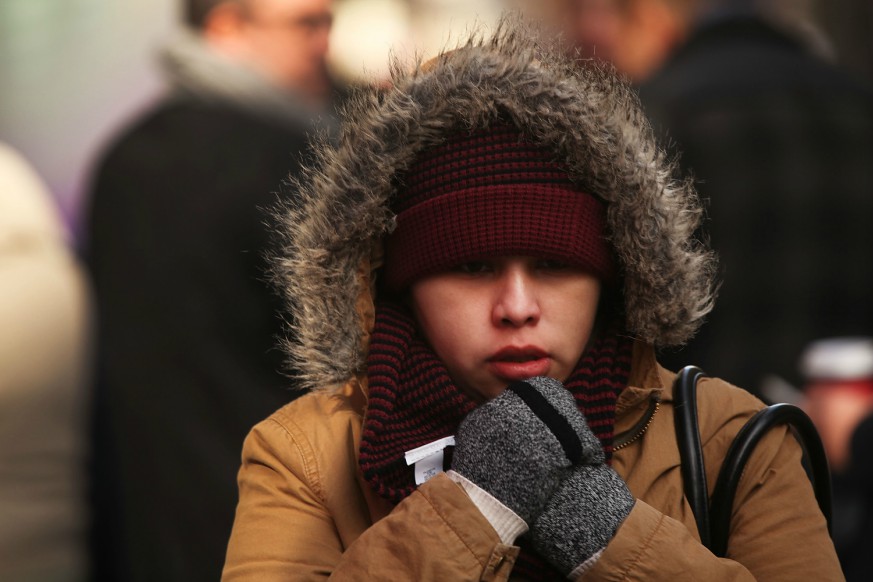 On Thursday, the second storm moves into the area, bringing more precipitation. Temps are expected to be a brisk 40 degrees, and rain, snow and sleet are likely mainly after 4 p.m.
The precipitation will continue into Thursday night, though with the temperature expected to rise to around 44 degrees, New York City weather on Thursday evening will just be rainy, rather than a wintry mix. Forecasters say there will be "little to no" sleet and snow accumulation. 
New York City weather: looking ahead to the weekend
Friday morning will see rain as well, mostly before 11 a.m. Though the chance of precipitation is 80 percent, Friday will be a bit nicer in terms of temperature with a high near 47 degrees.
The weekend should bring dry New York City weather, but a cold air mass will bring brisk temperatures for the second half of the weekend. Saturday is expected to be a high near 48 and Sunday will dip to 43 and then even further to 34 degrees at night.