Does fashion matter? That's the question you might be asking as New York Fashion Week 2018 steps off from Sept. 5-13. To which we say: Are we living in the same city? Anyone who's walked down the street in Williamsburg has made a mental note to step up their game. New York Fashion Week 2018 is the perfect time to do it at these events open to the public that aim to decode the world of style.
The best public events of New York Fashion Week 2018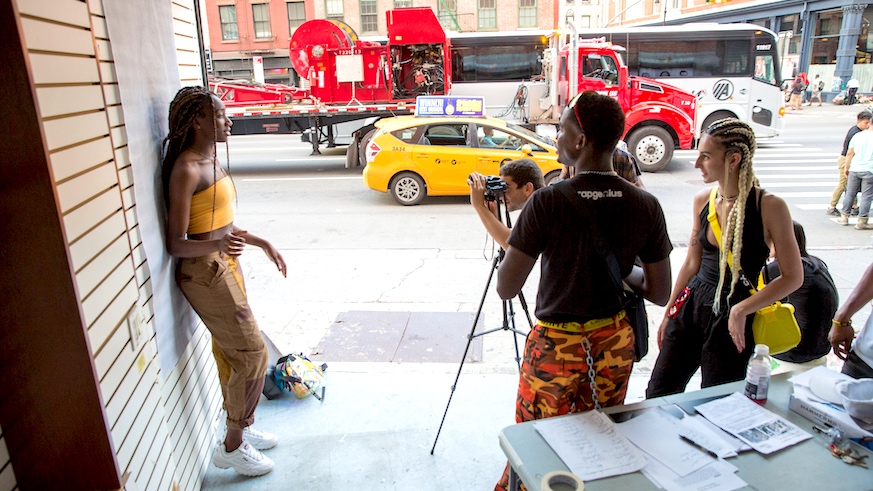 Step inside the mind of a designer
On Canal, the recently opened collection of vacant storefronts turned art galleries on Canal Street between Broadway and West Broadway, has turned over all 20 spaces to designers to create their own showrooms. You won't just find shoppable styles from the likes of Telfar, KidSuper and Miaou, but also a 3D photobooth, VR experiences, a hi-tech mirror and even biohacked clothing. Sept. 6-Oct. 1, 12-7 p.m., Thursdays until 9 p.m.
Go behind the scenes at Samsung 837
Women's Wear Daily is setting up shop at the Samsung 837 showroom for two days of fashion-themed events. On Sept. 6, a day of panels brings a retrospective of Badgley Mischka, personal branding with Alice + Olivia, how to make it in fashion from WWD executive editor Arthur Zaczkiewicz and a MAC Cosmetics class where the pros reveal their secrets. Then on Sept. 7, see the latest from Kate Spade New York and buy the looks as they come down the runway, plus hear from the designers now driving the iconic brand. Thursday, Sept. 6, 11:30 a.m.-6 p.m.; Friday, Sept. 7, 2 p.m., 837 Washington St., free with RSVP
How fashion is going hi-tech
Technology is changing everything including the fashion world, from how it's made to marketing. Learn all about the good and the bad that advances like virtual reality, the blockchain, manufacturing on demand and more are having on the business at Fashion Meets Technology, plus four next-generation fashion shows and an expo by industry-leading innovators. Thursday, Sept. 6, 5-9:30 p.m.,  Fashionhub, 23 W. 24th St., $49-$79, eventbrite.com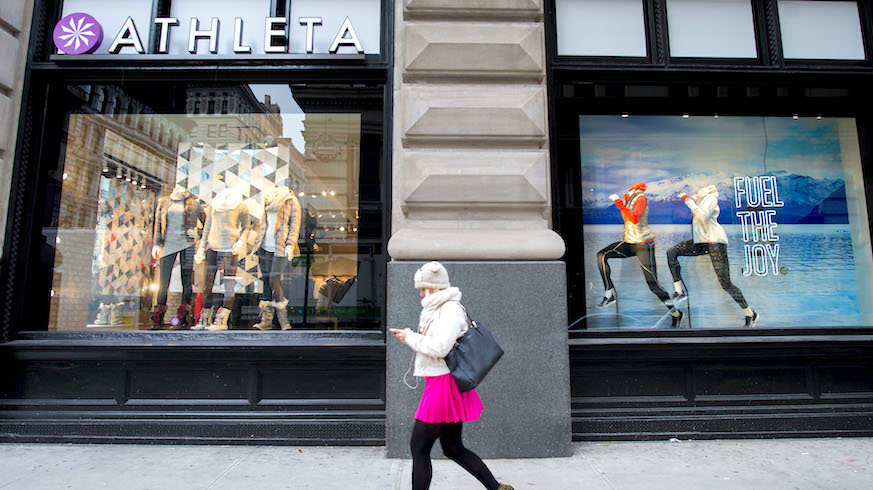 Be a conscious consumer
How can we have fashion while ensuring the rights of the women who make it and the health of our planet? Find out how to be a conscious consumer of style during Wear Your Values, which begins with a night of hands-on activities on Sept. 5 at the Brooklyn Accelerator then continues on Sept. 7 with a day-long symposium with panels, workshops and a pop-up store featuring designers dedicated to sustainability. Wednesday, Sept. 5, 6-8 p.m. at Brooklyn Fashion + Design Accelerator, 630 Flushing Ave.; Friday, Sept. 7, 10 a.m.-7:30 p.m. at Athleta, 126 5th Ave.
The bodies you won't see on the runway
Fashion magazines are catching wise to the 67% of women who are above a size 14 would like to see themselves represented too. For you, there is The CurvyCon, a three-day convention all about styles for every body, talks with industry experts, designer-led workshops, a runway show and celebrities from the film, TV and style world speaking on how the business is changing. Sept. 6-8, Center 415, 415 Fifth Ave., $249
Get sketched
Think you've got a runway-worthy look? Swing by the Dream Downtown hotel on Friday, Sept. 7 to get the fashion illustration treatment from Laura Kay of @diarysketcheslk. She's created sketches for Balmain, Neiman Marcus and more — line up early, she's only there from 9 a.m. until noon, and it's first come first served. Free, 355 W. 16th St.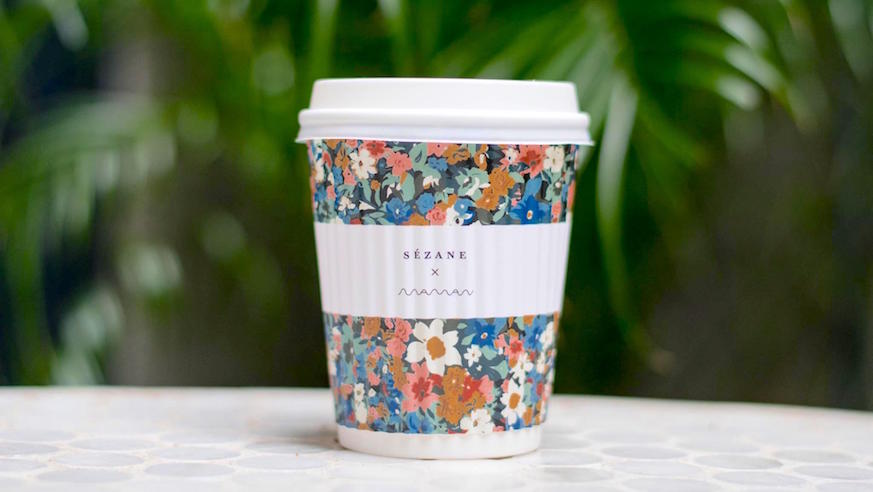 Grab a stylish cup of coffee
Through Sept. 20, French café Maman has partnered with French boutique Sézane on a floral to-go cup for its specialty beverages like the flat white or lavender hot chocolate (if the weather cooperates). For each cup sold, $1 will be donated to Demain, a charity that helps children worldwide with access to education and cultural opportunities. Get your cup at Maman's Soho, Tribeca and Nomad locations.
Book at stay at the YSL Beauty Hotel
Experience the transformative power of makeup inside the YSL Beauty Hotel. The pop-up travels to New York Fashion Week 2018 after opening in Paris earlier this year, taking over a five-story SoHo home with rooms themed to YSL Beauty's newest products (purple sofas! Neon lights!) plus a rooftop cafe and shop. Sept. 8-9, 214 Lafayette St., free with RSVP
A runway show that's equal parts art and style
Looking to sit in on a real runway show? ASC Fashion Week returns for its fourth year of putting up-and-coming New York City designers as well as international brands on its runway, while also highlighting local musicians and artists. Your ticket also gets you into the afterparty at The Lately. Saturday, Sept. 8, 6-9 p.m., Metropolitan Pavilion, 125 W. 18th St., $50-$85, ascproductionsinc.com
Get totally basic
Wardrobe basics like undershirts and tanks get worn out fast, but now there's a company for eco-conscious consumers that will keep you in new duds and recycle your old ones. Basics subscription service For Days is usually members-only, but anyone who visits their NYFW pop-up store can shop the full collection and learn about sustainability in fashion during panels, workshops and wellness activities. The store opens on Sept. 12 with a block party on its doorstep from 6-8:30 p.m. with activities and drinks. Sept. 12-29, 91 Crosby St., Mon-Sat 10 a.m.-8 p.m., Sun 11 a.m.-6 p.m.