Looking at the news from Great Britain this week some of you might have been mistaken for thinking it was the mid-1990s all over again: a Conservative government embarrassed itself in a general election, and the media once again clung to a quarrel between Liam and Noel Gallagher, the estranged brothers and former bandmates of Oasis.  
The coverage centered on Ariana Grande's rousing One Love Manchester concert. In case you missed it: Liam showed, Noel did not — and Liam was never going to miss such a golden opportunity to lay into his brother. Come Monday morning, Liam's Twitter was suddenly, but unsurprisingly, full of pointed comments aimed at his estranged sibling, three of which called Noel out for not performing.
Many had predicted that in the wake of the Manchester bombings the Gallaghers would put their differences aside for the greater good. It was seemingly written in the stars — and on Twitter. Local Mancunians used Oasis' 'Don't Look Back In Anger' as their resistance anthem after the attack, Ariana Grande decided to hold a concert in the city to commemorate the dead: it created the perfect opening for Liam and Noel to set aside their differences in order to uplift their wounded home city with their combined presence. Instead, after Liam's tweets, the Oasis reunion that had been shimmering like a mirage in the distance evaporated. But amidst the wreckage of this dream was a reminder of what made the band so irresistible to begin with.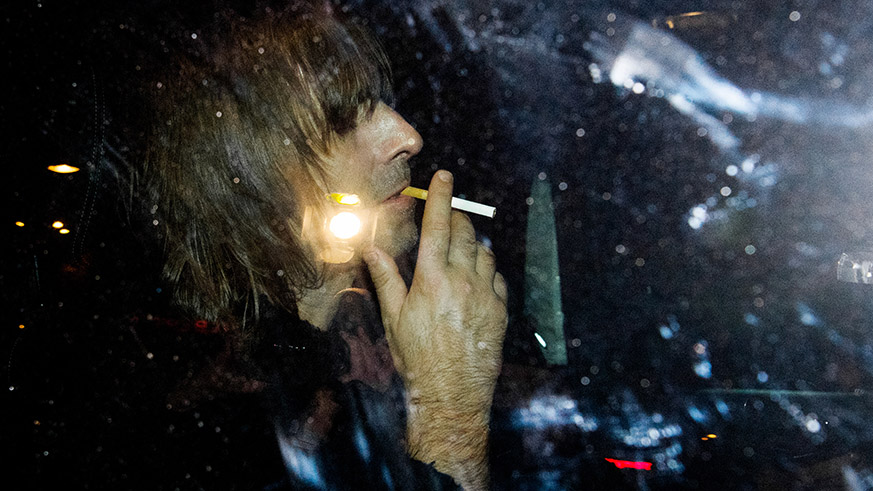 Liam Gallagher declared his mantra in the first chorus of the first song of Oasis' first ever album: "Tonight I'm a rock 'n' roll star." This line, from Oasis' 'Rock N' Roll Star' doesn't just sum up everything that the band was about, it is also so genuine and contagious that it inspired an entire generation into a cocksure swagger. That wouldn't have happened if listeners hadn't believed the man who sang it, and it was immediately clear that Liam Gallagher meant and lived every single word.
At the time of the release of 'Definitely Maybe' Liam Gallagher was just 22 years old, and his youthful exuberance was a breath of fresh air. In 1994 Oasis' musical rivals were, as Noel Gallagher once put it, "immersed in irony." While Nirvana, the biggest band in the world before Oasis, were writing songs called, 'I Hate Myself And I Want To Die,' five lads on welfare from Manchester were instead encouraging everyone to Live Forever, and insisting that you should just rely on Cigarettes & Alcohol. It went further than music and lyrics, though.
'Definitely Maybe' was released in the 15th year of a Tory government that had systematically dismantled the confidence and pride of working class England, especially in the north. The hypnotic combination of Oasis' attitude and music helped to restore some much needed confidence to the area, and reminded its inhabitants, who had been repeatedly pummeled by the Poll Tax, a lack of jobs and no obvious opportunities for so long, of the inherent potential that is in everyone. They were, and still are, the people's band.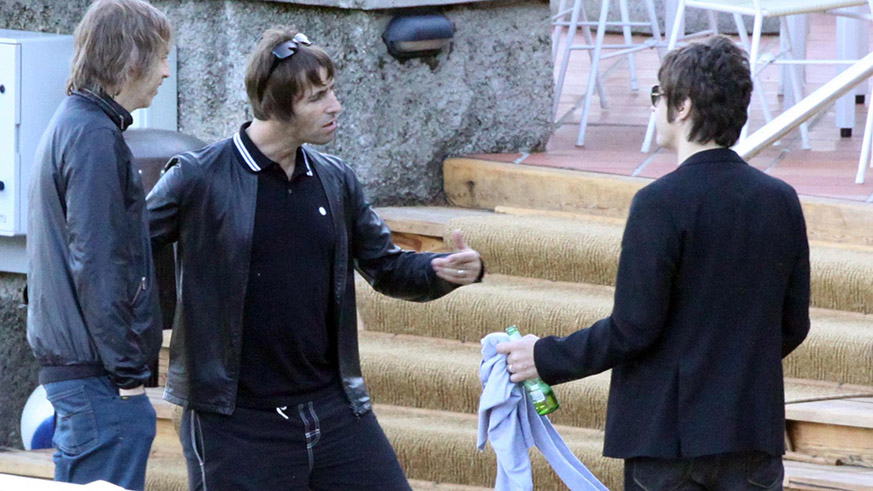 As such, tales of Liam's shenanigans were lapped up by the media and Oasis fans everywhere: from his drunk escapades on a ferry to Amsterdam to brawling with West Ham United fans, from getting arrested and then instantly deported to fighting with, well, everyone — including his band-mate/brother Noel, his fans on stage and other bands. Liam Gallagher played out the carnal, loutish desires that we've all had — and we were more than happy to live through him. The band's bouts and the relentless media attention that constantly hovered over them didn't quite eclipse the music, as the recent, emotional resurgence of 'Don't Look Back In Anger' proves, but it was close.
Over the years there has been an expectancy that Liam Gallagher would eventually grow up to become an elder statesman of rock like Noel. But Liam sees being a rock 'n' roll star as a full-time job. It's right up there on his Twitter account.  Since the disintegration of Oasis, though, Liam Gallagher's ire has been firmly aimed at one person: Noel. The elder Gallagher seemingly encouraged Liam's antics in the early days, which was perhaps the attention Liam desired all along. But as Noel tired of Liam and his antics, Liam grew more intent to provoke a reaction.
Having now not appeared together in a decade, the chances of them doing so in the near future are firmly extinguished. But their inability to briefly reform when the stakes were so incredibly high embodies what made Oasis so great. Oasis' unpredictability made them utterly compelling if not perfect tabloid fodder. From Noel abandoning their first ever American tour to Liam ditching their second to go buy a house, there was no shortage of compelling drama. This was also, ultimately, their downfall; both Noel and Liam increasingly played up to the cameras, often at the expense of each other.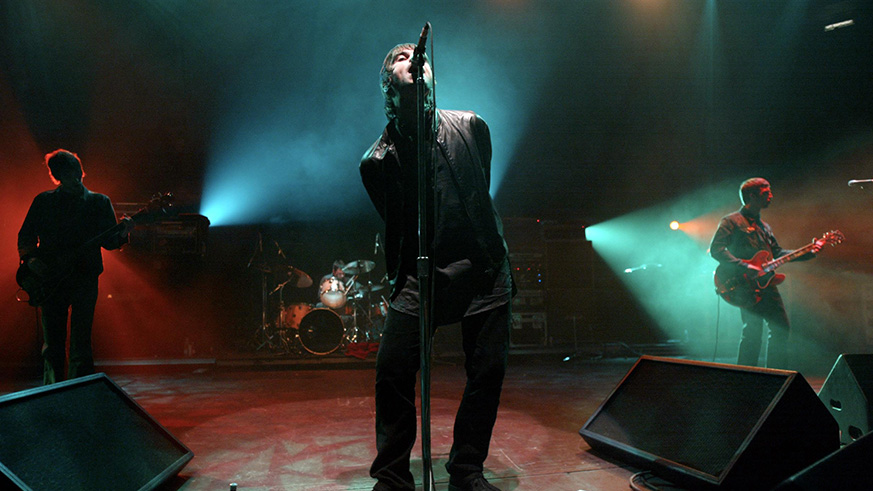 But, despite the damage of their words, every single remark was a reminder of the brutal honesty that made Oasis so relatable. Liam and Noel's comments were delivered with such ease, and such a complete lack of pretense, that it felt as though they were making them directly to you over a beer down at the pub. They were celebrities who didn't hide their imperfections or petty squabbles, which made their stardom feel attainable.
Fans became convinced that if they'd had a guitar in their home growing up, it would have been them and not Noel and Liam with the fame and following. That they would be the stars, that they would be just as hilarious and entertaining in interviews.
The sibling aspect only made it more captivating; it lent the duo's rivalry a Shakespearean element. The slightest remark could and seemingly did provoke a violent reaction. And because the brothers' dirty laundry was aired so publicly, The blood-bond of the Gallaghers meant that anyone who was invested in them forged a connection — real or imagined — that made them feel like part of the dysfunctional family. Going to their concerts even felt like a reunion.
Things ultimately came to a head; while Noel rebranded himself as a sage wit, Liam clung to his rock 'n' roll persona. Close to 23 years after the release of 'Definitely Maybe' it's obvious that nothing's going to change. Liam's demeanor and attitude isn't just what made and defined him; in his own mind, this is what we should expect and demand from our rock stars. It is an extension of his showmanship, and as such should be used for entertainment and not taken with the seriousness that so many are keen to inject it with. After all, as the closing line of Rock 'N' Roll Star reminds us, "It's just rock 'n' roll."