Update, 7/24/18: The New York City Department of Transportation announced an update to the companies involved in the dockless bikeshare pilot program on Tuesday, July 24. Previously, DOT said that ofo would provide dockless bikes to the Bronx, but on Tuesday, officials announced that dockless Citi Bikes will take the place of ofo bicycles.
Citi Bike will join JUMP bikes in the Fordham University pilot area, and dockless Citi Bikes will be available mid-August. 
JUMP also announced that officials initially sought 100 dockless pedal-assist e-bikes from JUMP in the Bronx, but in the wake of ofo withdrawing from the pilot, the city has doubled that request to 200 bikes. JUMP will launch its dockless bikes in the Fordham area a few days after July 28, the date on which Class 1 e-bikes are officially legal on city streets.
Previously, 7/13/18:
New Yorkers will soon see bicycles from five different dockless bikeshare companies throughout the outer boroughs as part of the city's five-borough bikeshare pilot program.
Bikes from Lime, Motivate, ofo, Pace and JUMP will appear on streets in Brooklyn, Queens, the Bronx and Staten Island this summer, the city announced this week.
Mayor Bill de Blasio announced back in May that a pilot program will bring dockless bikeshare options to Coney Island, Brooklyn, the Rockaways in Queens, the Bronx near Fordham University and Staten Island's North Shore in summer 2018.
Now, the city's Department of Transportation has unveiled which companies will be providing those dockless bikes. Lime, Motivate, ofo or Pace will bring regular pedal bikes to certain areas, and either JUMP or Lime will provide pedal-assist bikes.
Here's which dockless bikeshare companies will be in which NYC boroughs:
Rockaways, Queens: Pace and Lime bikes by mid-July. Lime will offer regular pedal bikes only until July 28
Central Bronx/Fordham area: JUMP and ofo bikes by mid-to-late July
North Shore of Staten Island: JUMP and Lime bikes by mid-to-late July
Coney Island, Brooklyn: Motivate and potentially a company to be named later. The pilot program will roll out here "later this year."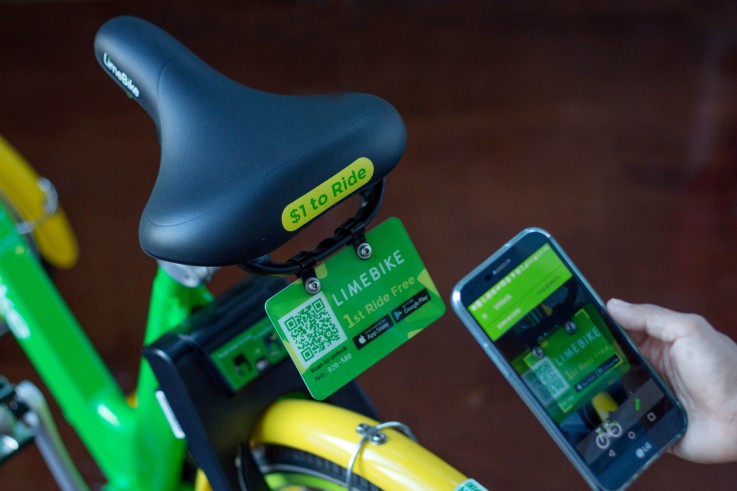 Each of these neighborhoods will eventually host "no fewer than 200 bikes," according to the city.
"We at DOT are excited to name the companies that will bring dockless bike share to four different communities in New York City for the first time," said DOT Commissioner Polly Trottenberg in a statement.  "Each of the five selected companies are leaders in this emerging field, and in the course of the pilot, we will see how they perform in diverse New York City neighborhoods that have never before seen bike share.  We strongly encourage New Yorkers to get out this month to explore some great neighborhoods by bike — and give us feedback on their dockless experience."
Dockless bikeshare means you can pick up and drop off bicycles on most streets, rather than having to find a specific area with a docking station. These five companies have all signed contracts with DOT to provide their dockless bikes to the pilot communities.
JUMP and Lime pedal-assist bikes will not be allowed to operate before July 28 per a rule recently adopted by DOT that clarifies when pedal-assist bikes' legal status goes fully into effect.