NYC weather in July, amiright? In addition to yet another day of sweat-inducing heat, New Yorkers appear to also be in for some hazardous weather to boot on Tuesday, the National Weather Service forecasted.
While the day began with sunny, hazy skies and an expected high near 84, showers and thunderstorms are set to roll in this afternoon, bringing with them "strong to damaging wind gusts and torrential downpours the main threat," the NWS warned.
The agency anticipates the storms will stick around until Tuesday night and issued a flash flood watch for much of the tri-state region that will remain in effect throughout the evening as the storms could see hourly rainfall of 1 to 2 inches.
"These types of rainfall rates will cause urban and poor drainage flooding, with potential for flash flooding in areas affected by multiple successive thunderstorms," the NWS said.
As if that's not enough fun NYC weather for us, the NWS has also issued a heat advisory until 6 p.m. Tuesday.
The agency issues a heat advisory when the heat and humidity combined can make it feel like it is 95 to 99 degrees for two or more consecutive days — or, as we experienced during the recent heat waves, 100 to 104 for any length of time.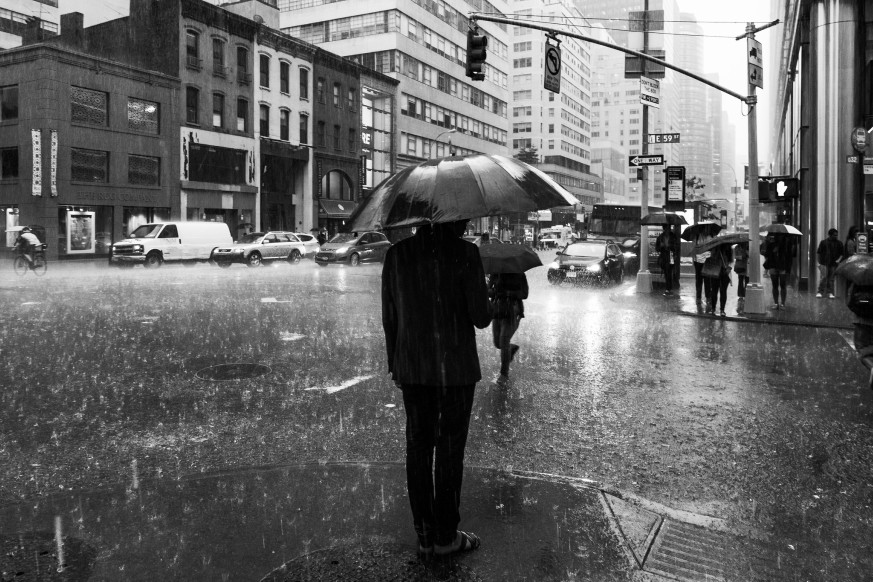 NYC weather this week
While Tuesday is looking to be quite a wash, no pun intended, NYC weather forecasts for the rest of the week show sunny skies with temperatures in the low- to mid-80s during the day and nights in the high 60s for a refreshing change of pace.
The weekend, however, may be another story. Though Saturday will be mostly sunny with a high near 81, come nightfall, there will be a 40 percent chance of showers and thunderstorms, with a low around 71.
NWS forecasts that the storms are expected to continue well into Monday morning.