New York Giants wide receiver Odell Beckham Jr. is not a happy man. 
After a Week 4 loss to the New Orleans Saints, which dropped the team to 1-3 on the season, Beckham voiced his frustration with how the year has started. 
"I'm doing everything I can. I put my all into this," he said (h/t New York Post). "I have sacrificed everything, especially coming into this year. I have sacrificed and made personal changes, doing all I can to be the best teammate and bring everything that I can every Sunday. It's disappointing when you have to leave [the stadium] like this. You work way too hard five or six days a week for 60 minutes of football. I hate to get out there and waste those 60 minutes."
It's true that Beckham has shown a great deal of new-found maturity this offseason. After being nothing short of a liability at times during his first four seasons, the 25-year-old has suppressed his emotions and has done everything he's been asked to do by new general manager Dave Gettleman and head coach Pat Shurmur. 
He has been rewarded handsomely for it, though, as he became the highest-paid wide receiver in NFL history when he inked a five-year, $95 million extension prior to the start of the regular season. 
After missing 12 games last season due to injury, Beckham has had a solid start to this year, hauling in 31 catches for 331 yards. However, he doesn't have a touchdown yet in a Giants offense that has been inconsistent and struggling around veteran quarterback Eli Manning. 
"I don't have a Richter scale of where the frustration level is," Beckham continued. "It's definitely frustrating. You put your all into this, like I said… It seems like it shouldn't be this hard, but it is."
Should complaints by Odell Beckham Jr. worry Giants fans?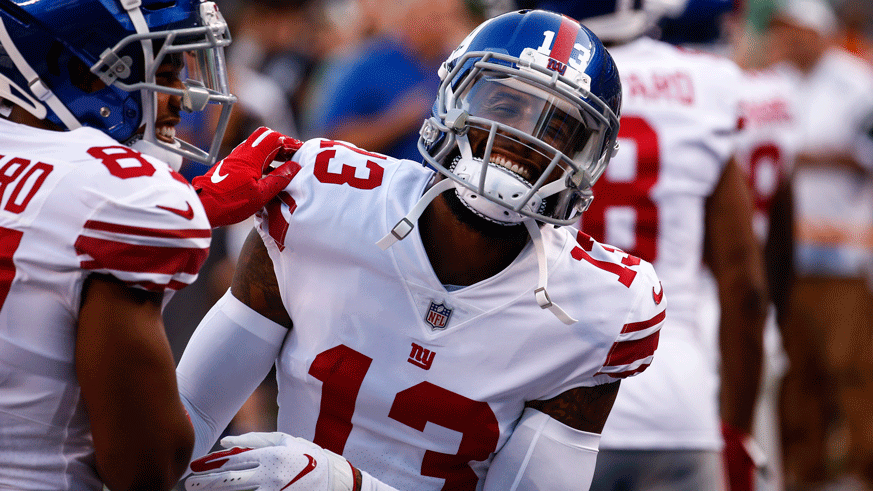 At the end of the day, it shouldn't. Beckham has every right to voice some kind of frustration with a Giants offense that is incapable of consistently finding outside targets like Beckham and Sterling Shepard. 
Much of that has to do with the offensive line, but it is becoming more and more apparent that Manning can't be the man under center in New York for much longer. 
Through four weeks, the Giants offense is ranked 27th in the NFL and have failed to score 30 points in a single game since 2015. Nothing suggests that drought will end this year, which will likely heap frustration more on Beckham. 
For such an emotional player who has extremely well to keep his cool so far under that new, massive extension, one has to wonder if continuous losing is going to lead to Beckham (or other Giants) blowing up at some point in 2018.