Patrick Stewart can do no wrong. Even when he's in an awful movie or television show, you can't help but forgive him because of his undeniably charming personality.
Part of this unspoken agreement, though, was that Patrick Stewart had to fully embrace his baldness — something that he has done stoically throughout his career. Right up to now. That's because the 77-year-old has broken this golden rule for his turn in The Wilde Wedding, as he has a full head of hair for the film. You can check out the peculiar sight of Patrick Stewart with hair below.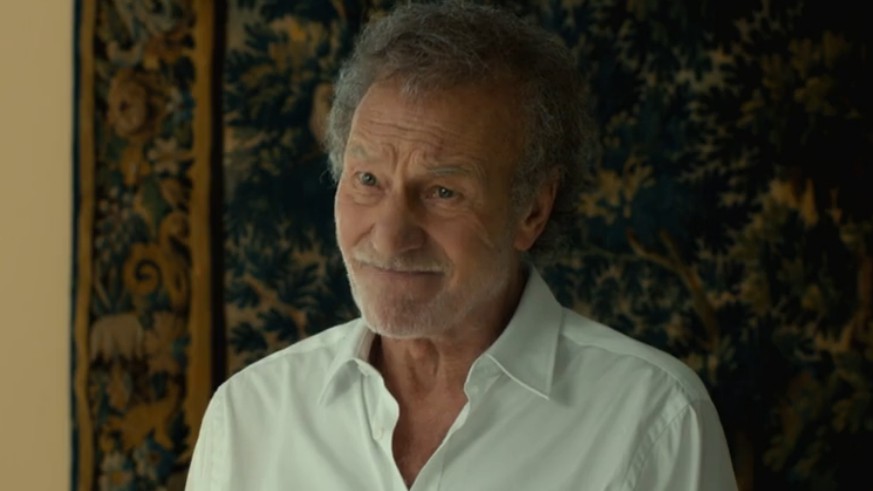 Weird, right? It's not that this look doesn't suit Patrick Stewart. He actually appears rather dashing with a little fuzz on top. It's just a little disconcerting. In fact it's basically the equivalent of your dad turning up with a new girlfriend.
In The Wilde Wedding Patrick Stewart plays Harold, an English writer that is all set to marry Glenn Close's Eve, a retired actress. However, this plan is slightly scuppered by the presence of John Malkovich's Laurence, Eve's first husband, who becomes more and more concerned that she shouldn't marry Harold.
As well as the glorious leading trifecta of Stewart, Close and Malkovich, The Wilde Wedding's ensemble also includes Minnie Driver, Jack Davenport and Noah Emmerich, while it has been written and directed by The Rachel Papers and Gardens Of Night's Damian Harris. You can watch the trailer for The Wilde Wedding below.
Even though the trailer features plenty of mishaps, including drug-related adventures, several sex scenes and the excruciating sight of red wine being poured onto a pristine white sofa, the overriding image is still of Patrick Stewart and his hair. Not even the bald patch at the back can compensate.
Audiences will find out if they can get used to the sight of Stewart in a wig when The Wilde Wedding is released on September 15.