The summer transfer window might have come and gone but that doesn't mean that Manchester United is in the clear concerning Paul Pogba. 
The French international and World Cup-winning midfielder is seemingly counting down the days until he can leave the Premier League side which he signed with prior to the 2016-17 season. 
According to Callum Vurley of the Daily Star, Pogba and Manchester United manager Jose Mourinho are "set to fall out" as a precarious relationship teeters on the brink of collapse. 
Pogba and Mourinho have often been at odds since coming together, the latest incident stemming off the Frenchman's missed penalty against Burnley over the weekend, per Vurley.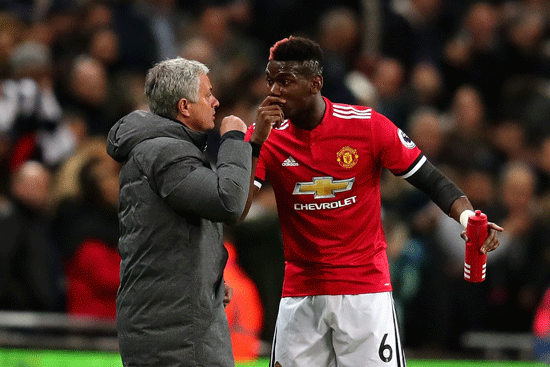 Regardless of Pogba's miss, United picked up its second victory of the 2018-19 Premier League season to halt the club's worst start in league play in over 25 years. 
But the manager and player feud is not going unnoticed as Vurley reports that Barcelona is monitoring the situation. The Spanish club is still looking for ways to add a steady, playmaking presence in its midfield after losing Andres Iniesta. 
Barcelona though is not the favorite to nab the 25-year-old. 
Where would Paul Pogba go?
Per Neil Fissler of the Express, Pogba has already alerted Manchester United that he wishes to return to Juventus, the Italian club in which he spent five seasons at from 2012-16. 
There, he would join Portuguese megastar Cristiano Ronaldo, who shocked the world with his move from Real Madrid in July. 
Pogba will not be able to leave United until the next transfer window, which opens up in January. 
It looks as though United is already preparing for a future without Pogba as they are apparently interested in midfielder Sergej Milinkovic-Savic, who starred for Serbia during the 2018 World Cup and currently plays in Italy with Napoli.