As the country's largest convention of pop culture — from TV to movies, video games and animation — New York Comic Con 2018 has a special place on the fan calendar. From sci-fi and anime to superheroes and fantasy, studios always bring their big stars, latest video games, newest books and graphic novels and more for an expected crowd of 227,000 fans descending upon the Javits Center for NYCC 2018 (despite the 7 train).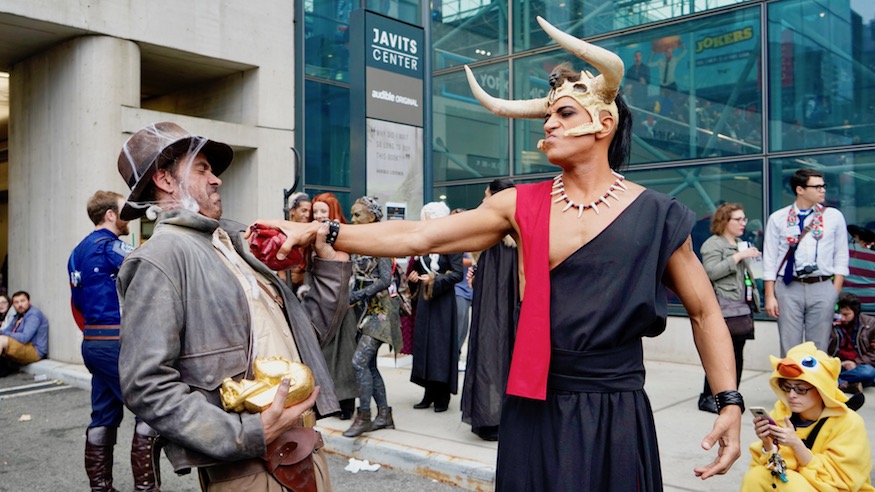 This convention is not for the casual fan. The four days of NYCC 2018 bring a packed morning-to-night schedule of panels, meet-and-greets with stars, workshops with creators and parties. But the hardiest of all fans are not the comics collectors, the bingewatchers or the movie marathoners. That title belongs to the cosplayers.
The extreme lengths attendees of NYCC 2018 go to sew and build their own costumes to cosplay as their favorite characters rivals even the actors paid to play them. Each year is an astonishing parade of all new amazing and creative costumes, and we've collected the best cosplay on display at the Javits Center on Friday of New York Comic Con 2018 — check out our Saturday gallery, too.