A wave of medical research is providing fresh evidence that marijuana may help dogs and cats cope with arthritis, epilepsy, anxiety and other maladies without the side effects of traditional drugs, but veterinarians are afraid to prescribe pot for pets for fear of running afoul of federal laws.
At least 30 U.S. states have legalized medical marijuana, but none of them make provisions for ailing animals.
As a result, veterinarians are reluctant to even discuss prescribing pot for pets, which remains illegal under federal law, over concerns of putting their professional licenses at risk, said Dr. Jeffrey Powers, chair of the American Veterinary Medical Association's subcommittee on cannabinoids. That leaves it to pet owners themselves to make life-altering decisions about dosing and duration of the treatment.
Change could come soon to California, which appears ready to pass the nation's first law giving veterinarians the legal cover they need to answer questions about using pot for pets.
"A human can get their doctor's advice but a dog can't, legally. It's bizarre," said Judy Boyle, 62, of Beaver Island, Michigan, whose dog Mac had for years been taking traditional prescription medicines for arthritis and anxiety. The cumulative effect of those drugs was causing Mac's liver to fail.
Research on her home computer convinced Boyle in March to instead regularly give her 40-pound Australian Cattle Dog cannabinoid dog chews. Five months later, he's a much calmer yet more energetic dog, and his liver function has returned to normal for the first time in years, Boyle said.
Cannabidiol – a cannabis plant extract also known as CBD – is the featured ingredient in hemp oils, chews and other pet products that are more popular than ever. CBD is associated with pain relief, as opposed to THC, the ingredient in marijuana which at higher concentrations is associated with euphoric "high" feelings.
Since the federal government still bans cannabis as a controlled substance – and U.S. Attorney General Jeff Sessions has vowed to get tough on marijuana – many veterinarians have been warned by their state professional licensing boards not to mention it as a treatment option.
At present, "veterinarians are in violation of California law if they are incorporating cannabis into their practices," the state Veterinary Medical Board said in a statement. The same is true in most states.
People seem to want pot for Pets: Cannabidiol (CBD) sales soared this summer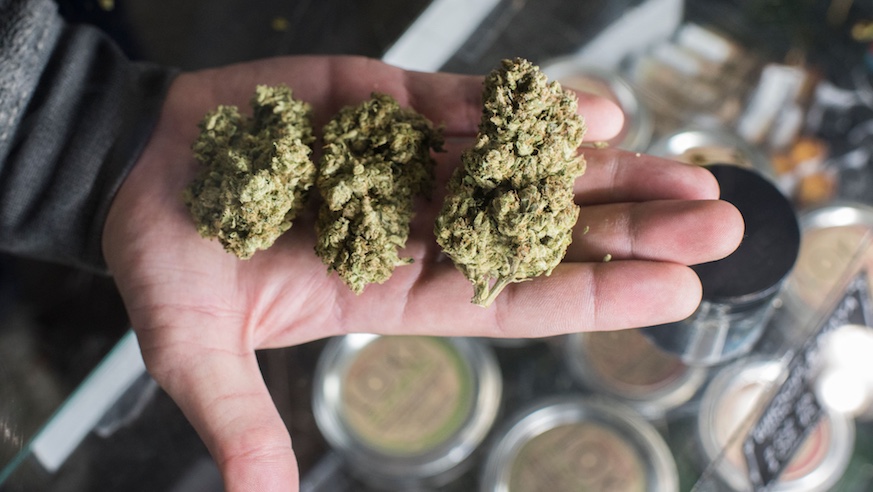 Pet lovers, taking matters into their own hands, are snapping up CBD products, according to a 2018 nationwide survey of 1,068 dog owners by Colorado State University veterinary medicine researchers. Nearly 80 percent of respondents said they bought hemp or marijuana products for their dogs.
In the non-scientific online survey, pet owners reported that pot products were nearly 44 percent more effective for a dog's pain relief and 41 percent more effective for anxiety than conventional medicines.
Clinical research into CBD also is beginning to produce results.
Cornell University researchers found CBD increases comfort and activity in dogs with arthritis, according to a study published in July in Frontiers in Veterinary Science. CBD led to a reduction in frequency of seizures in 89 percent of dogs with epilepsy, according to preliminary results of a Colorado State University study released last month.
Interest in CBD products has surged this summer, as July Fourth holiday fireworks and thunderstorms trigger severe anxiety for many pets. In the second quarter of 2018, Google searches for CBD products for humans and animals was 12 times higher than a year earlier. The biggest jump was in searches for "CBD for pets" and "hemp for pets," GlobalCannabinoids.io, a distributor of hemp-derived cannabinoids, reported this week.
Demand for information is so strong that a panel discussion was packed at CatCon, the world's biggest cat-centric event held in Pasadena, California, last weekend. It was titled, "Cannabis and Cats: What You Need to Know Meow"
"I went to my vet and she goes, 'I can't talk about it,'" said CatCon founder Susan Michals.
"It's an important conversation that needs to be had," Michals said. "It's scary for people to go on and talk to Dr. Google and try and figure (dosage) if your cat weighs eight pounds or your other cat 16 pounds, will you OD (overdose) them?"
Julienne Brown, 26, and Jacob Kish, 25, who live in Los Angeles with an overweight Savannah cat named Dude who suffers from arthritis pain, attended the panel discussion. Kish said they will now look into treating Dude with CBD.
"This is the first I've heard that this is an option," Kish said. "So we're really excited."