Things sure seem rotten for Jose Mourinho and Manchester United already this season. 
Just three matches into the 2018-19 Premier League campaign and the Portuguese manager, the self-proclaimed "Special One," already looks to be in hot water with his club after two-consecutive losses.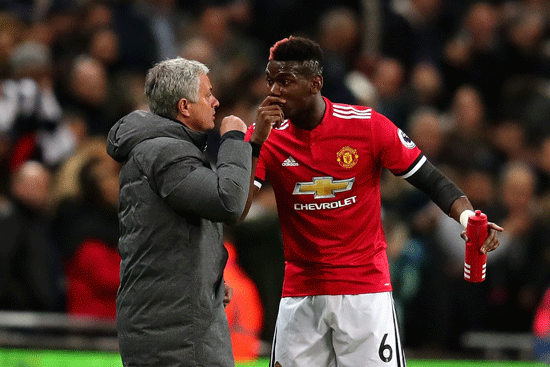 The latest, a 3-0 drubbing at the hands of Tottenham, was a disappointing and worrisome answer to a shock 3-2 defeat to Brighton & Hove Albion the week before. 
Monday's performance against Tottenham was the worst home defeat suffered by Mourinho as a manager and the worst home loss in league play against the Hotspurs since 1972. He now has United off to its worst start since the 1992-93 season, the first season of the Premier League in which the Red Devils would still go onto win. 
But the pressure has seemingly gotten to Mourinho already as he demonstratively mocked the media that asked him questions after Monday's match. 
"Do you know what this means?" he asked while holding up three fingers (h/t BBC). "Yes, it means 3-0, but it also means three Premier Leagues — and I won more Premier Leagues alone than the other 19 managers put together. Three for me. Two for them."
All three of those Premier League titles came with Chelsea, who he coached on two separate occasions from 2004-2007 and 2013-2015. He also added an FA Cup, Community Shield and three League Cups during his tenure in West London. 
His time with Chelsea further added to his legacy as a premier manager on the European stage. Mourinho won a Champions League title with both Porto and Inter Milan before winning a trio of domestic trophies with Spanish giants Real Madrid. 
Why would Manchester United really fire Jose Mourinho?
However, his stay at Manchester United hasn't necessarily been a fruitful one. His first year provided plenty of promise as United won three trophies, the Community Shield, League Cup and Europa League. Last year though saw United go an entire season without silverware, a rare occurrence for such a proud club. 
United has not won a Premier League since the 2012-13 season and while it wasn't tabbed to win this season, the slow start has not made Mourinho any friends in Manchester. 
Per the Daily Mail, Mourinho's odds to be sacked before Christmas have been slashed from 7/4 to 8/13.