George H.W. Bush, the 41st president of the United States who helped bring an end to the Cold War, has died at age 94. He had been struggling with vascular Parkinsonism, a rare from of the neural disease Parkinson's caused by strokes.
"Jeb, Neil, Marvin, Doro and I are saddened to announce that after 94 remarkable years, our dear Dad has died," former President George W. Bush said in a statement released late on the night of Nov. 30. "George H.W. Bush was a man of the highest character and the best dad a son or daughter could ask for."
Bush's wife of 73 years, Barbara Bush, passed away in April of this year at age 92. Their sons shaped political policy on the state and national levels: Their son Jeb Bush was governor of Florida, while George W. Bush served as governor of Texas before being appointed to two terms as the 43rd president of the United States.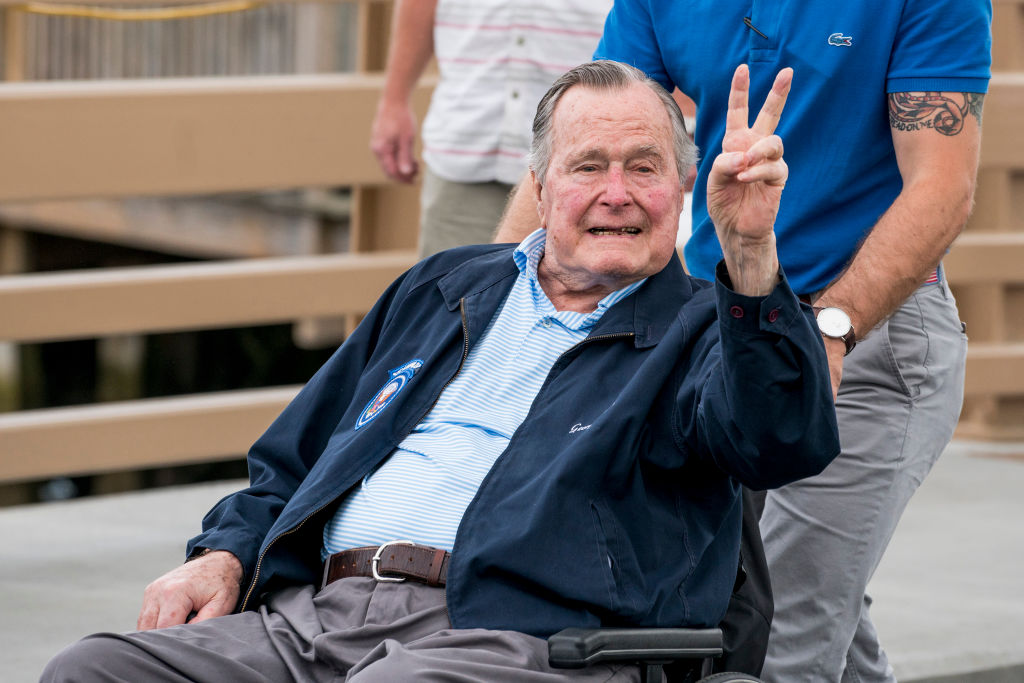 George H.W. Bush's legacy
George H.W. Bush was born on June 12, 1924 in Milton, Massachusetts and began his career of public service at just 18 years old, when he joined the Navy six months after the Japanese bombing of Pearl Harbor during World War II. 
After returning from service, he attended Yale University. His political career spanned three decades, beginning as a congressman and serving as the U.S. liaison to China, director of the CIA, two-time vice president and finally president from 1989-1993.
While his son George W. Bush is best remembered for starting the Iraq War, George H.W. Bush also went up against Saddam Hussein. The Iraqi dictator invaded Kuwait in August 1990, prompting Bush to create a coalition of nations to launch Operation Desert Storm. Iraqi forces were ousted from Kuwait in mere weeks, but the coalition was disbanded before they could topple Saddam from power.
Bush's legacy is also tarnished by his handling of the HIV/AIDS crisis, both while serving as Ronald Reagan's vice president and during his own tenure in office. The federal government failed to properly fund research into the epidemic that claimed hundreds of thousands of gay men's lives.
In retirement in Texas, George and Barbara Bush lived quiet lives as Houston Astros baseball fans and supported charitable causes. Though an avid sportman well into his 80s, he was slowed in recent years by neural Parkinsonism, a degenerative brain disorder with no cure.