Rainy days are a tempting time to hide in your apartment for some quality Netflix & chill time. But with all the amazing things to do in New York City, your list of places to explore is never going to get any shorter if you let a little weather get in the way. And a little rain can even be the perfect time to get out there. We rounded up some amazing rainy day activities in New York City to keep you exploring the greatest city in the world.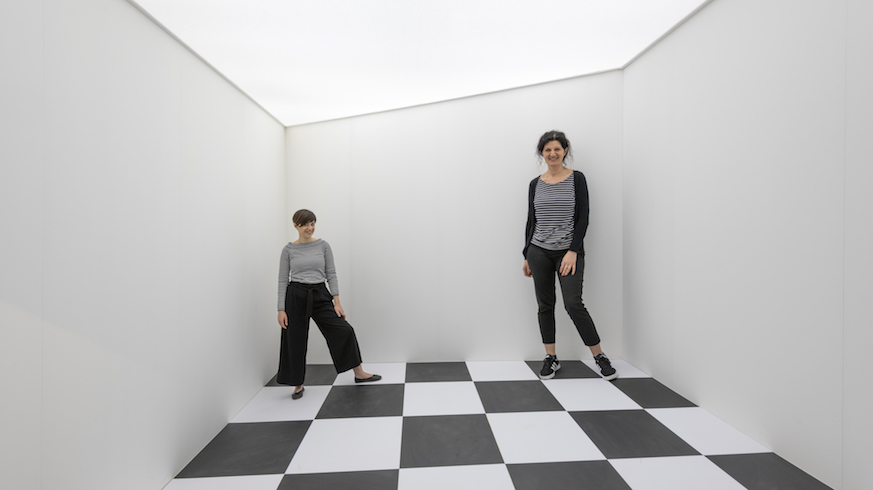 Industry City
Few places pack in as much as Sunset Park's ever-growing entertainment hub Industry City. As an incubator of food and culture, it's home to several firsts for New York: all-avocado restaurant Avocaderia, sake distillery Brooklyn Kura, and the only restaurant where you can also get your bike fixed Maglia Rosa. Spread over several buildings all accessible by (mostly) covered walkways, you'll also find murals and pop-up art exhibits everywhere (check the freight elevators), an arcade, and a traveling exhibit of M.C. Escher's work with tons of trippy immersive elements. Come during one of Industry City's occasional Open House days when you can take a peek inside the studios of its resident artists. 274 36th St., Brooklyn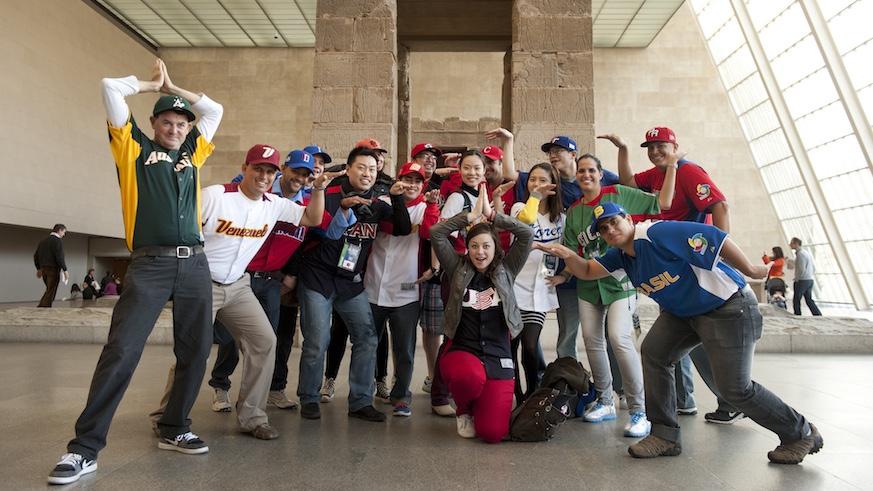 Take a day to really see these two NYC museums
Most museums don't take a whole day to see, but there are two major exceptions in New York City: the Metropolitan Museum of Art and the American Museum of Natural History. Special exhibits are always exciting, but these two icons of the city hide way more history, throwback charm and old favorites in their permanent collections to discover that maybe you've rushed past on your way to the new giant dinosaur or to see priests' frocks as women's fashion. We recommend putting on some comfy shoes and arriving right when doors open, grabbing a map and trying to take it all in — though even a full day may not be enough. The Met at 1000 Fifth Ave., Upper East Side; AMNH at Central Park West & 79th St., Upper West Side
Brooklyn Bazaar
This three-floored third act (thanks, gentrification) of Brooklyn Bazaar is a sort of hipster Haunted Mansion whose vibe is somewhere between '70s not-so-chic and every horror movie cliche we love. Come for a concert on the top floor or one of their free movie nights in the main room, play a round of blacklight mini golf or do karaoke in the basement, grab a drink and bites at the bar — any kind of hanging out you want to do, Brooklyn Bazaar is where to do it. 150 Greenpoint Ave., Greenpoint
Chelsea Market
Most food halls are just about stopping in to grab a bite and then heading to your next destination, but not Chelsea Market. New York's best indoor market has plenty of destination restaurants — Dizengoff by hummus king Michael Solomonov and seafood hotspot Cull & Pistol, just to name two — to help with that, but it's also home to fashion boutiques, a bookshop, an outpost of Pearl River Mart and more. Finish your visit with drinks at the excellent basement bar The Tippler, and you can even shop the new Chelsea Local market downstairs for any essentials you might need for a picnic on a sunnier day. 75 Ninth Ave., Chelsea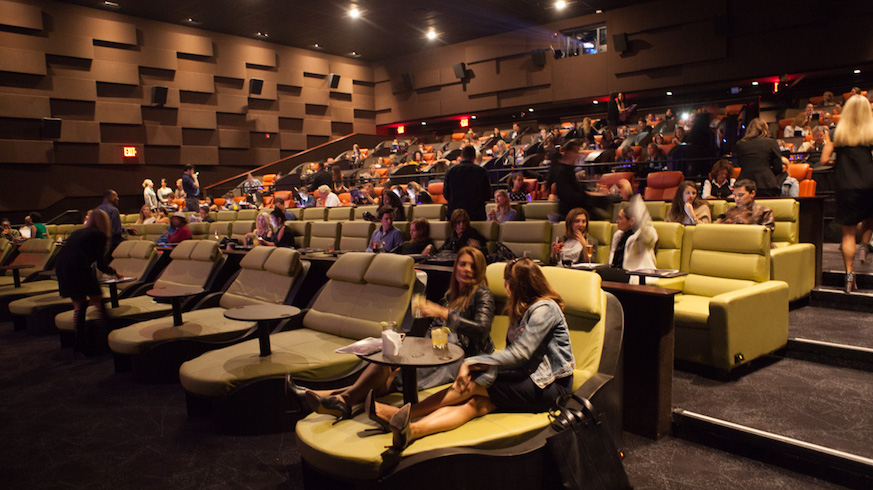 iPic and the Tuck Room
Catch a movie at the first New York location of luxury dine-in theater iPic at the Seaport District, where you can get cozy in a two-person pod and order food and drinks right to your seat. After the show, there's no need to go outside — just take the escalator upstairs to the Tuck Room. You can roll up to the bar and watch the mixologists work (some of the equipment they use is seriously out of a science lab), or hide away in the bar/restaurant's literal tuck room, a speakeasy behind a moving bookcase where you can relax in Victorian splendor and enjoy the bar's collection of rare liquors and infused bottles. 11 Fulton St., Lower Manhattan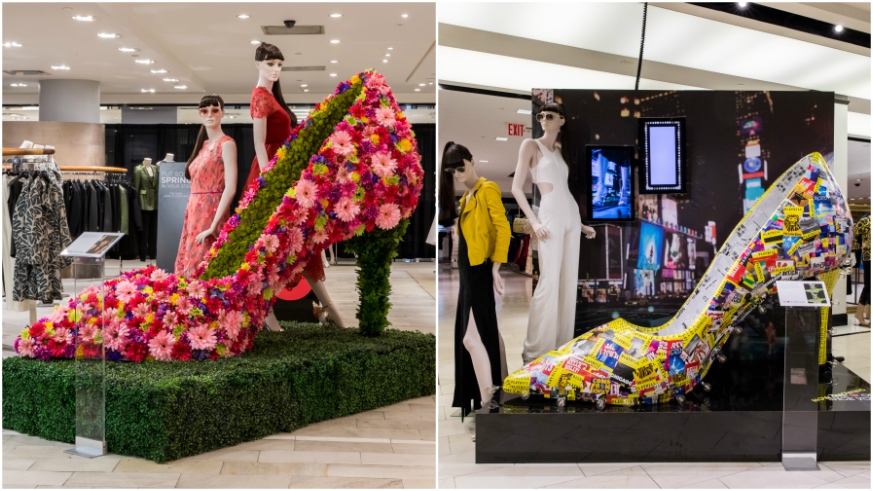 Spend a day at Bloomie's
Going to one of New York's classic department stores is a movie cliche for a reason. These self-contained theme parks of aspirational living were about helping you live your best life, whatever that was, with style and elegance. And nobody does it better than the original Bloomingdale's stately flagship location Lexington Avenue at 59th Street. Spend a few happy hours browsing its racks and the brand new Heart of Shoe York, an entire floor devoted to every kind of shoe from spots to the highest of stilettos, get a free bra fitting (you know it's been on your to-do list forever!), catch one of the free near-daily workshops, talks and other events, and maybe come out not just with one of the iconic brown bags but a Carrie Bradshaw-worthy story. 1000 Third Ave., Midtown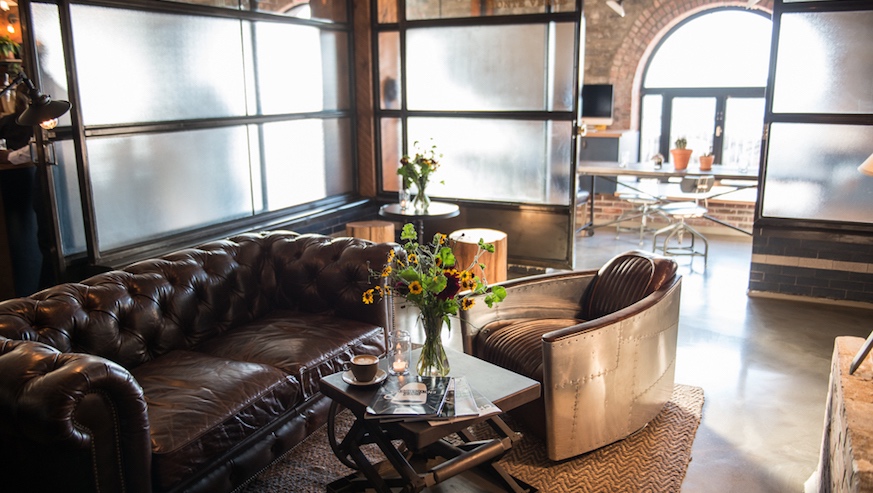 Nobletree Red Hook
If all rain makes you want to do is curl up in a comfy chair with a good book, you can do that with some amazing coffee at Nobletree's newish Red Hook tasting room. The Brooklyn-born coffee roaster's new headquarters looks out on New York Harbor (wave hi to Lady Liberty!) and has a bright front room that feels like a bar, but you're looking to head to the quiet room in the back that feels like an upstate cabin hideaway. While away the hours in a corner of its leather sofa or tucked into one of the surrounding chairs with a cortado or another of its extensive menu of coffees. There's even a real fireplace for prime cozy vibes. True coffee fans can also sign up to tour the coffee-making machinery. 499 Van Brunt St., Unit 3A, Brooklyn
@GeekandSundry Happy #TableTopDay We had a blast playing #Bananagrams and more @uncommonsnyc ! pic.twitter.com/XvehxCAjYF

— BANANAGRAMS (@bananagrams) April 30, 2017
Gaming with real people
Give your Xbox the day off and head to The Uncommons, Manhattan's first gaming cafe that's got way more than Scrabble and Trivial Pursuit. This is the bar for the gamer's gamer, with rows of tables where you can throw down over one of the over 1,000 board, card and strategy games in its collection. Just $5 lets you play all day, with a menu of gamer staples like pizza bites and to keep you going, as well as coffee and a good range of craft beers. It's even open until 1 a.m. on weekends! 230 Thompson St., Greenwich Village
Brooklyn Public Library Central Branch
Grand Army Plaza's sprawling central branch of the Brooklyn Public Library is designed to feel like a temple to knowledge. Inside, you'll find the most extensive collection of books on Brooklyn history, a Business and Career Center to help with everything from job searching to personal finance, a film series including silent classics with live piano accompaniment every Sunday afternoon, and groups on everything from fiber arts to Spanish conversation. A pie shop by Four and Twenty Blackbirds offers sweet and savory treats. Always meant to learn guitar? There's a new lending library of many instruments to keep you busy at home on the next rainy day. 10 Grand Army Plaza, Brooklyn
Play a round of shuffleboard
Make like a retiree and head to the Royal Palm Shuffleboard Club, where you don't need Florida sunshine to take to the shuffleboard courts. Unlike the Sunshine State, the party at this place never stops — expect to wait up to three hours for one of their 10 coveted lanes. Thankfully, there are plenty of other games like table hockey and board games to keep you entertained, plus a full bar and restaurant. If you've got the patience, you'll be rewarded with plenty of retro fun — and don't forget to take a selfie in the flamingo-print bathrooms. 514 Union St., Brooklyn
Take a photo walk
Rain is not always a bad thing for going outside. New York never glitters brighter than during a rainshower, which has the added benefit of clearing out some heavily trafficked spots like Times Square. So throw on your galoshes and raincoat, grab and umbrella and go visit them! Take a photo walk down the Avenue of the Americas in Midtown. Photograph the Crossroads of the World by the light of its many gigantic billboards. Stroll through Grand Army Plaza and find the best side of the Soldiers and Sailors Memorial Arch. There's plenty of photo ops that would benefit from some cool lights reflected in puddles.