We will rock you, indeed.
The Queen movie trailer — aptly titled Bohemian Rhapsody — was released on Tuesday and it looks awesome.
Rami Malek, best known for his role on Mr. Robot, plays Queen frontman Freddie Mercury in the film. Some Queen fans were less than pleased when Malek was cast to play the iconic singer, but he nails it — especially during Mercury's mustache era.
What is the Queen movie about?
According to a synopsis on IMBD, Bohemian Rhapsody "traces the meteoric rise of the band through their iconic songs and revolutionary sound, their near-implosion as Mercury's lifestyle spirals out of control, and their triumphant reunion on the eve of Live Aid, where Mercury, facing a life-threatening illness, leads the band in one of the greatest performances in the history of rock music."
The trailer shows glimpses into the band's recording process and even a recreation of the iconic 1985 Live Aid concert performance.
And any naysayers are firmly on Malek's side now.
Wow, it's amazing they found all that pristine archival footage of Freddie Mercury to assemble into that #BohemianRhapsody trailer…

*whisper whisper*

What do you mean that's not actually him??

— Joshua Gilbert (@ShokXoneStudios) May 15, 2018
I mean dear god Rami Malek looks just like Freddie Mercury. https://t.co/FB5Iyky3Eh

— Aimee M. ? (@aimeereadstn) May 15, 2018
The controversy surrounding the Queen movie
It's surprising that the Queen biopic has gotten this far.
The movie has been full of drama from the start. Sacha Baron Cohen was originally cast to play Mercury because, well, look at him.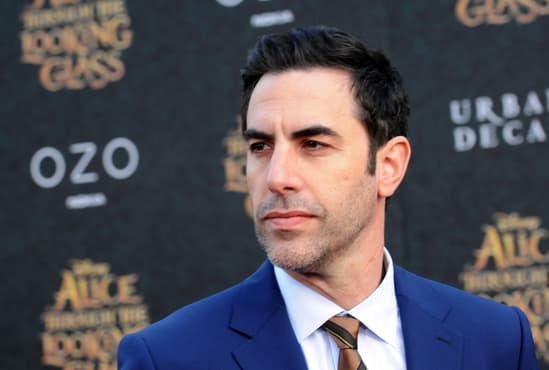 However, Cohen quit the role because the band wanted to focus on life after Mercury's death.
"And I go: 'What happens in the middle of the movie?' He goes: 'You know, Freddie dies.' … I go: 'What happens in the second half of the movie?' He goes: 'We see how the band carries on from strength to strength'," Cohen told Howard Stern.
"I said: 'Listen, not one person is going to see a movie where the lead character dies from AIDS and then you see how the band carries on'," he continued. "There are amazing stories about Freddie Mercury. The guy was wild. There are stories of little people walking around parties with plates of cocaine on their heads!"
Malek was later cast as Mercury, but production stopped again in late November after director Bryan Singer was fired for "a pattern of unreliable behavior on the set" that included not returning to the set after a Thanksgiving break.
Singer later blamed the absence on "pressing health matters concerning one of my parents" which "took a serious toll on my own health," but rumors circulated that he butted heads with Malek.
He was replaced with Dexter Fletcher soon after and things seem to be going well, judging from the trailer.
The Queen movie trailer is the first glimpse into what seems like a must-see biopic. We'll see when Bohemian Rhapsody hits theaters on November 2.