New York is in store for one of the coldest Thanksgivings on record, according to the National Weather Service.
The weather agency is predicting a record-breaking Turkey Day with a temperature high of 29 degrees and a low of 22 degrees due to a cold front working its way from the Arctic Circle that will arrive late Wednesday night.
Although the day is forecasted to be clear and sunny, weather forecasters are preparing many with a warning to bundle up when traveling out and about around the city.
A very #cold #Thanksgiving is in store for the Northeast with readings dipping to near 0 degrees Thursday and Friday mornings. A frontal system from the West will then intensify in the Plains on Friday and could develop into a coastal storm for the East Coast during the weekend. pic.twitter.com/wI170YEkc2

— NWS WPC (@NWSWPC) November 18, 2018
New York City hasn't seen temperatures this low since 1870, per the agency, with Thursday's possible forecast set to break records.
Factoring in the wind chill, temperatures during the day could feel more like the high-teens for those attending the annual Macy's Thanksgiving Day Parade.
By night, temperatures are expected to fall to a bitter 18 degrees, making it feel even colder.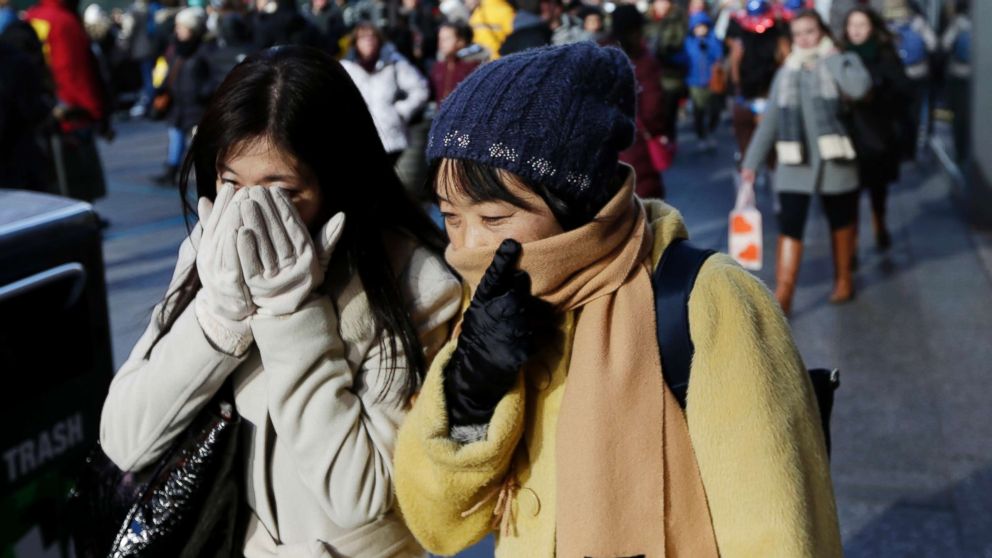 Black Friday to bring warmer temperatures
By Friday, just in time for shopping, temperatures are slated to return to the mid 30s with the days ahead progressively getting warmer, making for a nice weekend with the exception of possible rain on Sunday.
Boston could also see its coldest Thanksgiving Day on record since 1901 with temperatures predicted to be in the low 20s.