HARRISON, N.J. – Jesse Marsch brought a little law and order to Halloween nearly two decades ago, the New York Red Bulls head coach once having a creative costume for a party when he was a player on the Chicago Fire.
No, he wasn't a police officer, the old standby costume of choice for so many over the years. Instead, Marsch once dressed as a famous attorney general, a somewhat nerdy choice for the Ivy League graduate if not so hilarious.
But he wasn't just any attorney general. He was Janet Reno, who in part was made famous by Will Ferrell in Saturday Night Live skits.
"My best costume I ever had was in 1999 when I was with Chicago, I was Janet Reno," Marsch told Metro. "The sad part was, and I kind of already knew it, I looked just like her."
A request by Metro for Marsch to provide photographic evidence of this moment led Marsch to search his archives but unable to find proof of this costume. We're guessing he was busy shredding evidence of the night but that is merely hearsay.
So Metro asked New Jersey-based graphic designer James Lee, an adjunct professor of design as well as the principal behind Backburner Design, to recreate what Marsch might have looked like as Reno: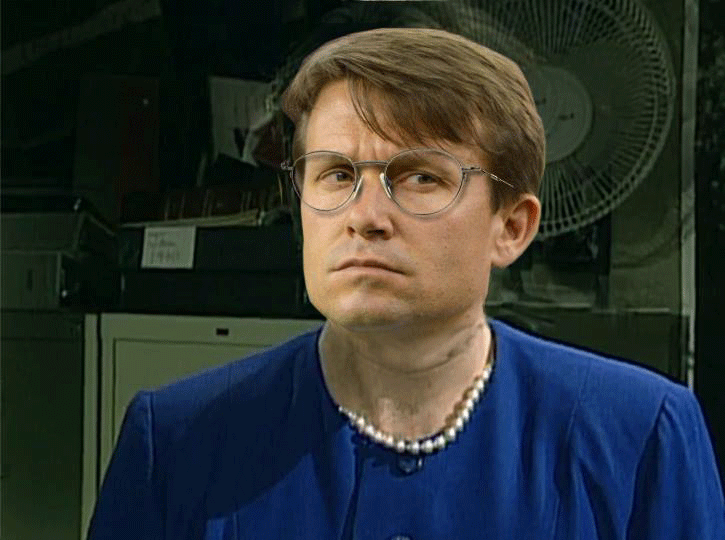 As for this year's Halloween, Marsch doesn't know the plan. And with his team currently in the Eastern Conference Semifinals against top-seeded Toronto FC, he can be forgiven for the distraction.
"I don't know. My wife is so big on Halloween," Marsch said. "She's already Olivia Newton-John from Grease. Then she was…one of the Sweeney sisters from Saturday Night Live."
"My house right now – I can't even walk into my house right now without being accosted by moving goblins."