In 2012, no state had American obesity rates of 35 percent or more. Now, seven states do.
These findings — based on data collected from the U.S. Centers for Disease Control and Prevention (CDC) — were analyzed in a report published earlier this month by nonprofit health policy organizations Trust for America's Health (TFAH) and the Robert Wood Johnson Foundation (RWJF).
They found that seven states had adult obesity rates at or above 35 percent, which is an increase from 2016, when only five states reached this mark.
"The changes have taken place over more than 20 years," John Auerbach, TFAH president and CEO, tells Metro via email. "They include a number of policies that have made it more challenging to eat healthy foods and exercise." A few examples he gives are as follows: vending machines in schools that sell soda and candy, a greater emphasis on cars and "less on walking and biking" and "more screen time" as opposed to outdoor activity. 
The full report, entitled, "The State of Obesity 2018," reveals that now, in every state, at least one in five adults is obese, and none of the state-by-state American obesity rates improved significantly during the past year.  
States with the highest American Obesity rates
These are the seven states that have adult obesity rates of 35 percent or more:
West Virginia (38.1 percent)

Mississippi (37.1 percent)

Oklahoma (36.5 percent)

Iowa (36.4 percent)

Alabama (36.3 percent)

Louisiana (36.2 percent)

Arkansas (35 percent)
States with the lowest American Obesity rates
Colorado (22.6 percent)

District of Columbia (23 percent)

Hawaii (23.8 percent)

California (25.1 percent)

Montana and Utah (25.3 percent)

New York (25.7 percent)

Massachusetts (25.9 percent)
You can find more information on stateofobesity.org.
Additional findings and suggestions
The report also shows that adult obesity levels are highest in communities "where conditions make access to healthy foods and regular physical activity more difficult, such as lower income and rural areas, including many communities of color."
The national obesity rate of the white adult population, according to U.S. National Health and Nutrition Examination data, is just under 38 percent, while this rate is around 47 percent for both black and Latino adult populations.
Data says, too, that "34.2 percent of adults living in rural areas have obesity compared to 28.7 percent of adults living in metro areas."
Obesity is hurting us economically as well. Per year, an estimated $149 billion is spent directly on healthcare costs from obesity-related problems.
In children, adolescents and adults, obesity is a pervasive problem. See what else we discovered in our State of Obesity report.

— TFAH (@HealthyAmerica1) September 12, 2018
Auerbach says there's "growing evidence" that prevention programs can help reverse these trends. The programs, as the full report points out, are specific to certain age groups and other demographics.
For instance, the rate of obesity in 2- to 4-year-olds enrolled in the Special Supplemental Nutrition Program for Women, Infants, and Children (WIC) saw a decline over four years (2010 to 2014). It's important to note, though, that the prevalence of obesity among kids and adolescents is still too high, according to the CDC.
More prevention programs that have seen success can be viewed in the full report on TFAH's website.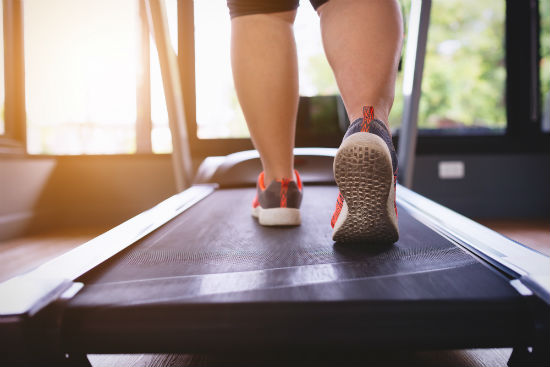 The debate on whether genetics or lifestyle impacts our weight the most continues, despite the fact that the CDC lists healthy eating and exercise as means to maintain a "healthy" weight. Regardless, the authors of this report say the findings present an urgent need to fight obesity on individual, community and state levels.
The report lists around 40 suggestions for legislators, consumers and federal organizations (like the USDA) to decrease American obesity rates. For example, states should ensure that every student receives at least 60 minutes of physical education/activity daily, "non-chain restaurants should voluntarily abide by the FDA's new menu labeling rules" and hospitals should get rid of sugary drinks. 
"Everyone has a role in addressing obesity," Auerbach tells Metro, continuing on to cite more examples. "The federal government can fund CDC to increase its obesity prevention work and [give] grants to states and locals. School systems can bring back Phys Ed and recess and serve healthful (and tasty) foods. … Transportation officials can increase attention to walkability and bike-ability. Local and state policymakers can … offer safe, accessible places to exercise in low income communities." 
"We are committed to promoting a healthier nation with action steps that prevent illnesses and injuries," Auerbach says of TFAH. "Obesity dramatically increases the risk of diabetes, heart disease, hypertension, cancer and many other very series illnesses and conditions. These not only cause suffering and preventable deaths, they also cost a lot of money to treat."
Though loving your body at any size is important (we're all for it), knowing the effects of obesity is crucial for remaining happy and healthy for years to come.