On Saturday, a Revere man died following a shark attack at Newcomb Hollow Beach. Twenty-six-year-old Arthur Medici was boogie boarding with friends roughly 30 yards off shore when he was bitten around 12:30 p.m.
"Around noontime [Saturday] a male swimmer at Newcomb Hollow Beach was bitten by what is believed to be a shark. The male victim [in his] mid 20s was pulled from the water, [and rescuers] provided emergency first aid to include CPR. The male victim was transported to Cape Cod Hospital by the Wellfleet Fire Department, where he passed from the injuries," Cape Cod National Seashore said in a statement.
Revere man tries to escape shark
A local fisherman and surfer Joe Booth witnessed the attack, telling Boston. Com, that he saw Medici and his friends in the water when he began kicking something behind him. After his friends dragged him to shore it became apparent that the man was bitten by a shark.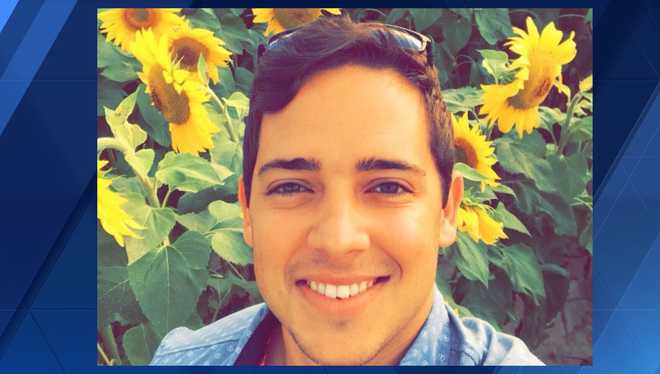 "I was that guy on the beach screaming, 'Shark, shark!" Booth said. "It was like right out of that movie 'Jaws.' This has turned into Amity Island real quick out here."
According to Booth, several beach goers attempted to make a tourniquet while others called 911.
Second shark attack this summer
This is the second shark attack on Cape Cod this summer. On August 15 a New York man was attacked at Long Nook Beach in Truro. He suffered severe injuries.
With shark sightings frequent this summer around the waters of Cape Cod, Commissioner Ron Beaty has expressed his concerns and urged officials to take more serious action.
"It is my personal belief that the responsibility for this horrible shark attack rests squarely upon the shoulders of the aforementioned officials for their utter lack of attention and inaction regarding the growing shark problem on Cape Cod of the last few years," Beaty said.
For now, officials are trying to keep swimmers at Newcomb Hollow Beach out of the water following the shark attack with Wellfleet Police Lt. Michael Hurley sharing that town officials have yet to determine how they want to handle the beaches moving forward.