A million think pieces have confirmed it: Kristen Stewart is now an acclaimed actress. We've written a couple of those pieces ourselves. It's old news. But what of her "Twilight" co-star? What of Robert Pattinson, the pale, slightly weird-looking dreamboat who spent the saga sniffing like a coke addict and mumbling through come-ons like, "I've never wanted a human's blood so much in my life"? Stewart went on to win a Cesar award (the French equivalent of the Oscar). Pattinson mostly owns teen award and MTV trophies.
What the two have in common is this: They've more or less ditched Hollywood. As their money-gobbling emo franchise was winding down, both starred in big-time vehicles. Stewart did "Snow White and the Huntsman"; Pattinson popped up in "Water for Elephants" and the dire, offensive 9/11 drama "Remember Me," which has the single worst last-minute twist in movie history. (See it here, if you wish to be spoilered.) They could have done more. But they didn't. Instead, both decided to go underground, loaning their names, and what has come to be seen as their undervalued talents, to truly interesting films made by iconoclastic filmmakers.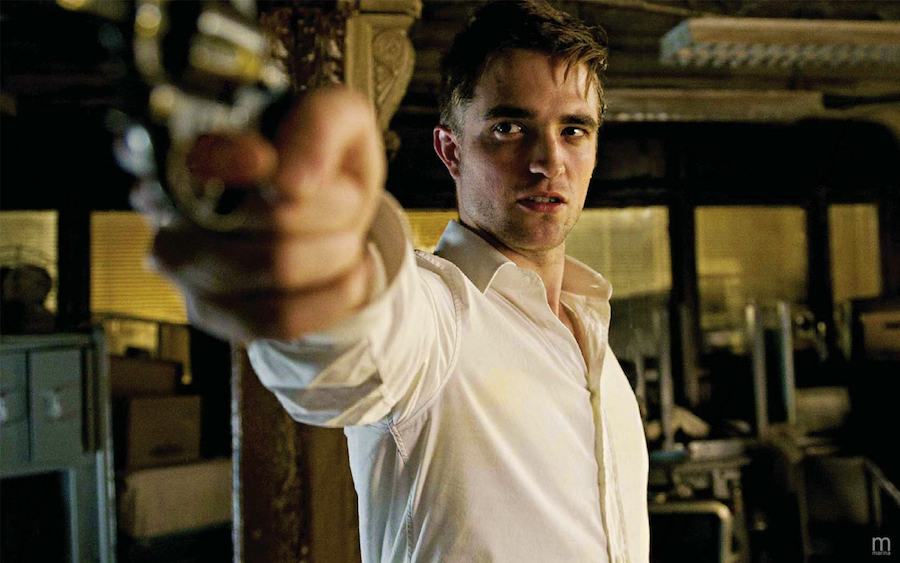 A couple years before Stewart had hooked up with her "Clouds of Sils Maria" director Olivier Assayas, Pattinson ran off with David Cronenberg. The first sign that he was far more than "Twilight" was 2012's "Cosmopolis" (pictured above), the Canadian legend's bizarro take on a slender Don DeLillo novel. As Eric Packer, a young wealth monster, Pattinson spends the majority of the film inside a souped-up limo cruising, slowly, through New York City, picking up members of the all-star cast (Juliette Binoche! Samantha Morton! Paul Giamatti!) along the way.
Packer's a weirder dude than that lustful vampire Ed Cullen: He's clearly had excess money his entire life, and it's turned him into a kind of robot, unsure how normal people behave. When we catch up with him, Packer seems to be breaking down. He acts unpredictably, irrationally and, eventually, violently. Pattinson is thrillingly strange, and this bizarre movie was probably the first time Twi-Hards wondered if they should be watching every film that starred either one of their most beloved screen couple.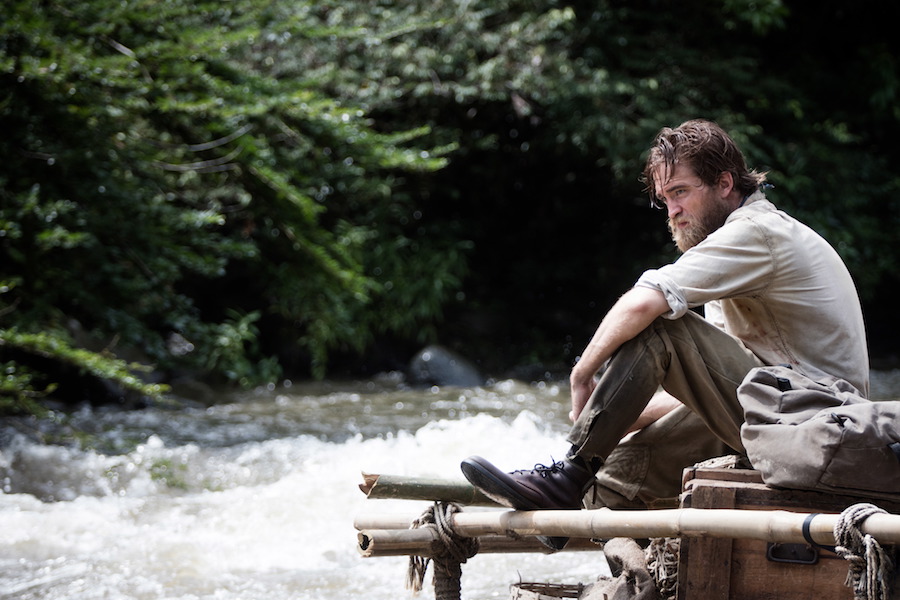 Since then, Pattinson hasn't had a role as plumb as "Cosmopolis." He hasn't given himself the chance. While Stewart has received art house vehicles like "Cafe Society" and "Personal Shopper," Pattinson has been happy to make his name as a go-to supporting actor. In "The Rover," a grim Australian dystopia from "Animal Kingdom"'s David Michod, he's the loose cannon freak who teams up with our fatalistic anti-hero, played by Guy Pearce. He only swings by occasionally in Werner Herzog's "Queen of the Desert," playing a smirking, good-humored T.E. Lawrence (aka "Lawrence of Arabia"). When he reunited for Cronenberg for "Maps to the Stars," he settled for a fourth-billed role as a nice, struggling Hollywood actor who at one point appears with a "Star Trek"-y deformity on his pretty face.
Sometimes Pattinson's barely onscreen at all. He only has a couple scenes in "The Childhood of a Leader," Brady Corbet's disturbing look at a Mussolini-like tyrant as a kid, and he mostly spends them playing snooker. Sometimes you get the sense that he's simply lending his name to fascinating filmmakers, charitably ensuring the name "Robert Pattinson" will get great but difficult work financed.
Pattison isn't the lead in James Gray's new "The Lost City of Z" (pictured above), either; that would be Charlie Hunnam, who plays an English explorer at the turn of the last century traipsing about unchartered Bolivian jungle. Pattinson barely even looks like himself. His clean face is lost under an epic beard, his eyes obscured by wire glasses. He doesn't try to steal the movie, but he does disappear into the role; we're never distracted by him, and we can focus on the director's singular vision. Instead, Pattinson is a welcome presence. At this point, it's a pleasure to see Pattinson appearing in a movie, no matter how small the role. Give this guy another "Cosmopolis" and chances are he'll wow us — which is not something you might have said after chuckling through "Breaking Dawn — Part 2."
Follow Matt Prigge on Twitter @mattprigge