Roger Moore has died at 89, leaving behind a long career, the most cherished being his seven films as James Bond. Moore lorded over the silliest and weirdest era, when the films went from tough to campier, from clipped Sean Connery to debonair Roger Moore. There are many ways Moore made the role his own, but maybe his greatest accomplishment was the glee with which he delivered untold saucy double entendres.
We honored Roger Moore's life here, but let's focus on his peerless way around a Bond sex joke: 
'Live and Let Die' (1973)
[bantering with doomed Gloria Hendry]
Rosie Carver: Oh, I should have never gotten into any of this! I'm going to be completely useless to you.
James Bond: Well, I'm sure we'll be able to lick you into shape.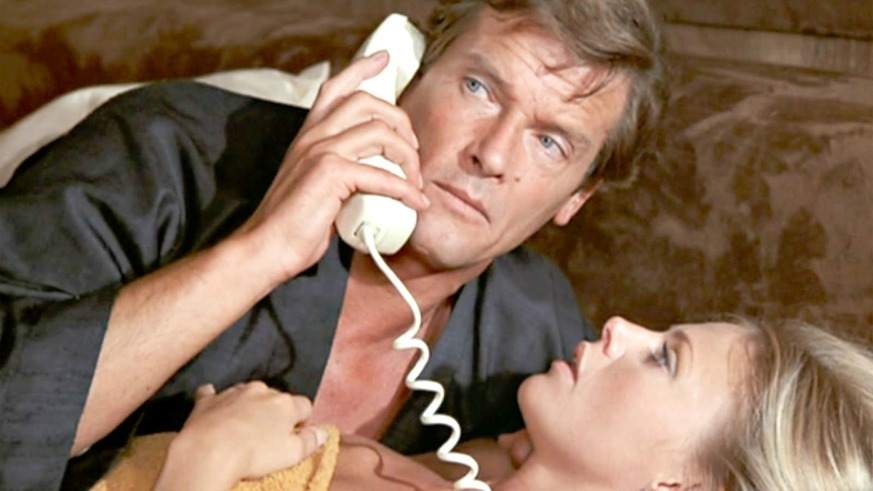 'The Man with the Golden Gun' (1974)
[runs into Maud Adams's doomed Andrea Anders (not to be confused with Maud Adams' Octopussy from "Octopussy") after a scene where he found her naked]
James Bond: Miss Anders… I didn't recognize you with your clothes on.
[Bond is in bed with Britt Ekland's Goodnight]
Goodnight: What's the matter?
James Bond: Something came up.
[again with Ecklund's Goodnight]
James Bond: Goodnight, what a pleasant surprise.
Goodnight: My hard-to-get-act didn't last very long, did it?
James Bond: I'm trained to expect the unexpected; but, I never prepared for anything like you in the night.
[again with Adams' Andrea Anders]
Andrea Anders: I want him dead. Name your price. Anything. I'll pay it. You can have me too, if you like. I'm not unattractive.
James Bond: At last, you're starting to tell the truth.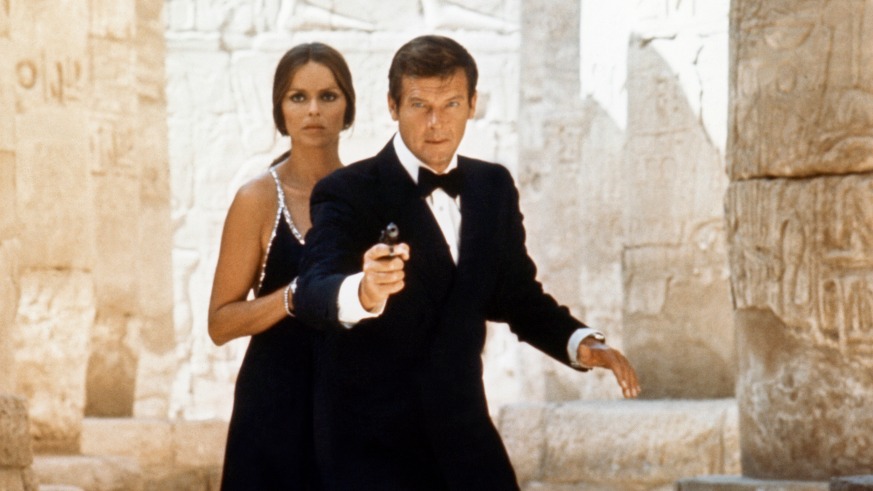 'The Spy Who Loved Me' (1977)
[a rare quip Moore's Bond doesn't deliver, but this one can't be ignored. In the beginning, when M is trying to contact 007]
M: Moneypenny, where's 007?
Moneypenny: He's on a mission sir. In Austria.
M: Well, tell him to pull out. Immediately.
[cut immediately to Bond in bed with a woman]
[hanging in Egypt with one of his contacts, who motions in a harem girl]
Sheikh Hoseim: Are you, eh, quite sure I can't persuade you to stay the night?
James Bond: When one is in Egypt, one should delve deeply into its treasures.
[bantering with Olga Biser'as Felicca]
Felicca: If there is anything that you would like? Anything at all?
James Bond: Well, I had lunch; but, I seem to have missed dessert.
[they kiss]
[the ending of the movie, in which British and Russian officials find him in a pod bed with Barbara Bach's Agent XXX]
Sir Frederick Gray, Minister of Defence: Bond! What do you think you're doing?
James Bond: Keeping the British end up, sir.
'Moonraker' (1979)
[another quip Bond doesn't deliver, delivered at the end of the movie as he's canoodling with Lois Chile's impeccably-named Dr. Helen Goodhead]
Sir Frederick Gray, Minister of Defence: My God, what's Bond doing?
Q: I think he's attempting re-entry, sir.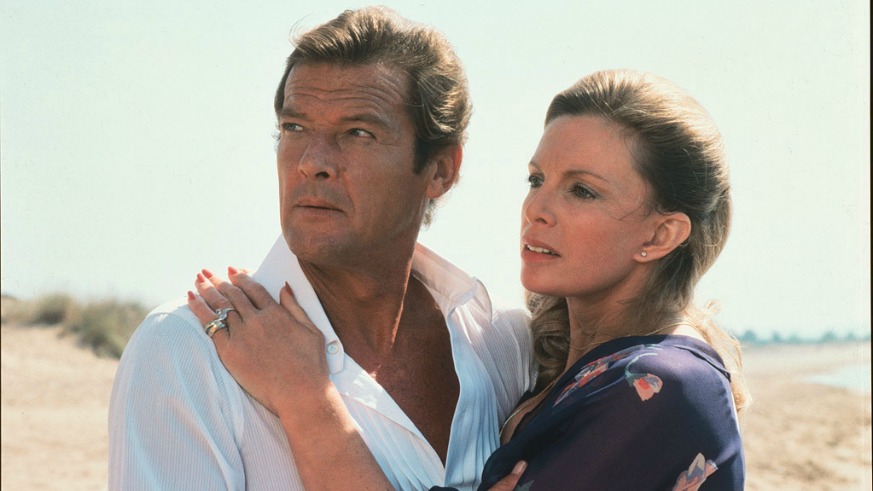 'For Your Eyes Only' (1981)
[this one's not so hot on double entendres, and neither is "Octopussy," but this one's the closest to saucy]
Countess: [Raises her champagne glass] Cheers!
James Bond: Bottom's up.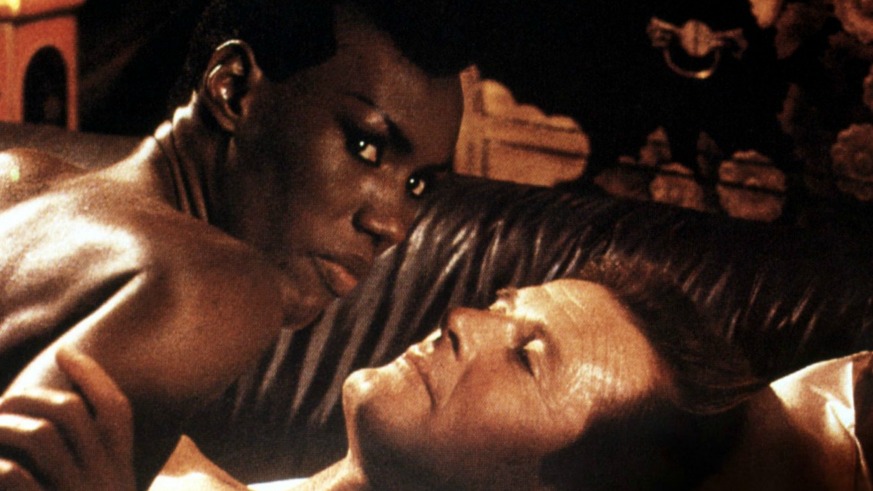 'View to a Kill' (1985)
[Bond has just slept with Grace Jones' henchwoman May Day, is chatting the morning after with Christopher Walken's baddie Max Zorin]
Max Zorin: You slept well?
James Bond: A little restless but I got off eventually.
[another morning after chat, this time with Alison Doody's Jenny Flex]
James Bond: Well my dear, I take it you spend quite a lot of time in the saddle.
Jenny Flex: Yes, I love an early morning ride.
James Bond: Well, I'm an early riser myself.