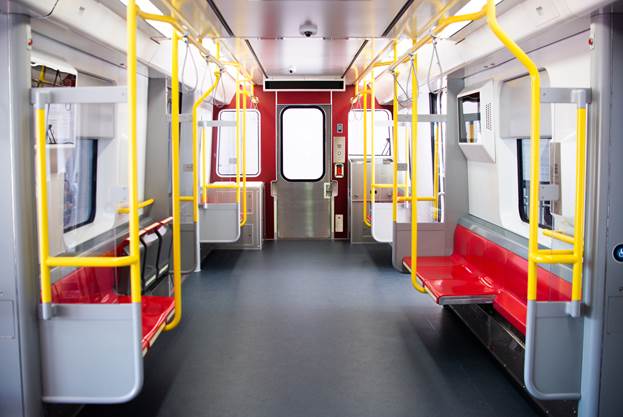 Hey, Philly and Boston, you can't always get what you want, but you can see the Stones this summer.
Credit: Brian Rasic
When the Rolling Stones initially announced live dates last year and called the tour to celebrate their 50th anniversary "50 and Counting," most people assumed that there would be more dates to follow the few fall offerings. But with a band that has been together for twice as long as most chart-toppers of today have been alive, playing it safe by not announcing all of the dates at once makes more sense than having to cancel a number of them, in the event of, say, a broken hip, or the guitarist falling out of a tree. But now the band are making good on the "and Counting" part. [embedgallery id=129958]
The band announced Wednesday that they will kick off their tour in Los Angeles at the Staples Center. (Date TBA pending NBA/NHL playoff schedules.) The tour debut will be followed by performances in Oakland, San Jose, Las Vegas, Anaheim, Toronto, Chicago, Boston and Philadelphia.
The Stones were recently crowned Best Live Band at the NME Awards in London and released a new greatest hits collection, "GRRR!," a groundbreaking documentary film "Crossfire Hurricane" and a photographic book "Rolling Stones: 50."
"'50 and Counting' has been pretty amazing so far," said singer Mick Jagger in a statement. "We did a few shows in London and New York last year … and had such a good time that we thought … let's do some more. It's a good show. Lots of the classic stuff everyone wants to hear … with a few little gems tucked in here and there. The stage is shaped like lips and goes off into the venue so I get to run around in the crowd. It's great fun to be able to get that close to the audience."
"From day one at rehearsals it sounded so fresh. You could tell that everybody was dying to get their teeth into it. It was like … open the gates … let us out!" said Keith Richards, the aforementioned guitarist who has been known to fall out of trees. "'Cause man, it is the life and blood of us to play in front of people."
Mick Taylor, who was a member of the Rolling Stones from 1969-74, will be a special guest throughout the tour.
The band will treat their generations of fans to an evening of classic Stones hits like "Gimme Shelter," "Paint It Black," "Jumping Jack Flash," "Tumbling Dice," and "It's Only Rock and Roll," curated with lesser-known gems, and a cover or two.
'50 AND COUNTING' TOUR DATES
TBA Los Angeles Staples Center
May 5 Oakland Oracle Arena
On sale April 8 @ 10AM PST
May 8 San Jose HP Pavilion
On sale April 8 @ 10AM PST
May 11 Las Vegas MGM Grand Garden Arena TBA
May 15 Anaheim Honda Center TBA
May 25 Toronto Air Canada Centre
On sale April 8 @ 10AM EST
May 28 Chicago United Center
On sale April 8 @ 10AM CST
June 12 Boston TD Garden TBA
June 18 Philadelphia Wells Fargo Center TBA