The romaine lettuce E. coli outbreak that's sickened 121 people in 25 states has claimed its first victim.
The unidentified man was from California, according to the Associated Press, but no other details were released.
Updated information on the romaine lettuce E. coli outbreak by the U.S. Centers for Disease Control and Prevention shows that at least 52 out of the 121 people sickened by the greens have been admitted to the hospital, including 14 with kidney failure.
The number of people hospitalized because of the tainted romaine is higher than usual.
"This is a higher hospitalization rate than usual for E. coli O157:H7 infections, which is usually around 30%. Health officials are working to determine why this strain is causing a higher percentage of hospitalizations," the agency said in late April, according to CNN.
"Health officials are doing additional lab testing of this strain to test how severe of illness it can cause. It's looking to be particularly nasty bug," added Brittany Behm, a spokeswoman with the CDC's Foodborne, Waterborne, and Environmental Diseases division.
"Hopefully, more lab results will come in that can tell us more about the particular strain and if that's what is causing more hospitalizations," she added.
Is it safe to eat romaine lettuce yet?
The U.S. Food and Drug Administration have stopped short of issuing a recall on the produce, saying that the romaine lettuce connected to the E. coli outbreak originated in Yuma, Arizona. Most of the romaine lettuce sold during winter is produced in Yuma.
Many stores have opted to pull romaine lettuce from the shelves as a precaution. Peter Cassell with the FDA's Food Safety division says that the agency "cannot be certain" that romaine lettuce from the region "is no longer in the supply chain" because of its 21-day shelf life.
"We are working to identify multiple distribution channels that can explain the entirety of the nation-wide outbreak, and are tracing back from multiple groupings of ill people located in diverse geographic areas," he added, according to the Los Angeles Times.
Only eat romaine lettuce — including whole heads and hearts, chopped romaine, and salads and salad mixes if you can confirm it's not from the Yuma growing region.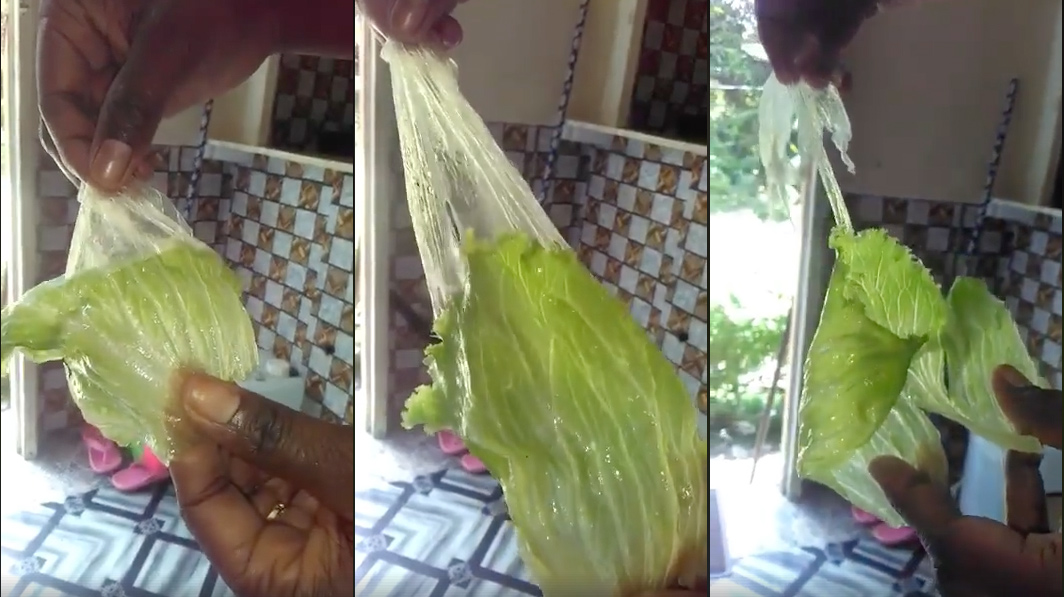 But don't freak out if you see "plastic" on your romaine lettuce when you do start eating it again. A video making the rounds again shows a woman peeling a layer of what looks like thin plastic from a head of romaine lettuce, but it's actually the natural epidermal (skin) layer. Not the most appetizing to see, but it's not dangerous.