Much of the conversation around the return of Roseanne was based around Roseanne Conner's support for Donald Trump in 2016, much to the dismay of her liberal, pussyhat-wearing sister Jackie Harris.
But don't expect that to continue into the next season of the popular sitcom reboot.
"I think that they're going to stay on the path that they were on toward the end of [this] season, which is away from politics and toward family," ABC entertainment president Channing Dungey told reporters Tuesday during the the network's upfront presentation for advertisers, according to The Wrap.
Dungey added that the network wants the show to be "as diverse and as inclusive as possible … across all metrics."
That's a notable departure from talk after the show launched in March.
"We looked at each other and said, 'There's a lot about this country we need to learn a lot more about, here on the coasts'," ABC President Ben Sherwood told the New York Times of the pro-Donald Trump plotline after the show's successful premiere on March 27. Roseanne Barr echoed that sentiment in another interview with The Times.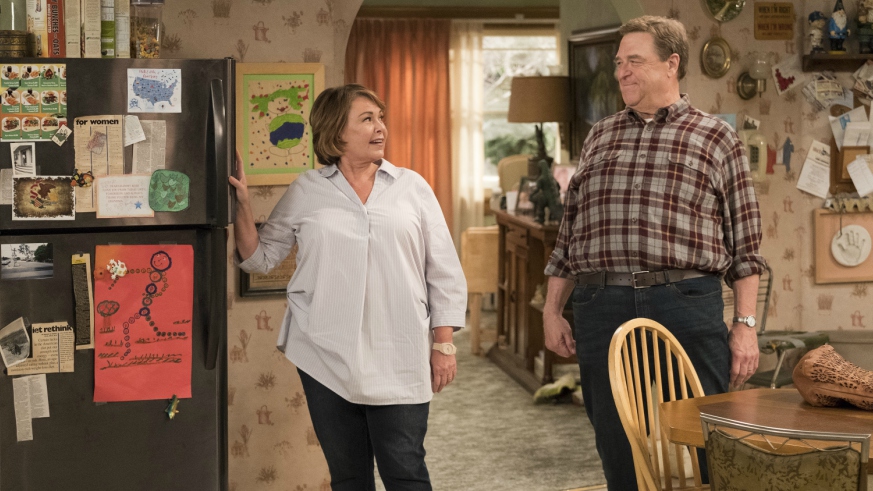 "I just wanted to have that dialogue about families torn apart by the election and their political differences of opinion and how we handle it," she told the newspaper. "I thought that this was an important thing to say at this time."
The popularity of the Roseanne reboot has since pushed ABC from the bottom of network ratings to tied for second with Fox and CBS, according to the Los Angeles Times. It's averaged more than 19 million viewers per episode, more than CBS favorite Big Bang Theory.
What won't change is the show's focus on economic struggles that many American families still face in a Trump country.
"I think that one of the things that was fresh for us with Roseanne on the air is that it is focusing (on) a family that is in a different economic status than some of the other family comedies that are on the air," Dungey said.