Let's face it, between the spring snowstorms and all the chaos that's going on in the world, Bostonians are in serious need of a laugh or three. Cue the
Women in Comedy Festival
.
Now in its eighth year, the stand up show will once again take over the city for five days of laughter, workshops, and other sidesplitting fun. The annual event will feature performances by notable stars including
"Saturday Night Live"
cast member Sasheer Zamata, "SNL" alum and Massachusetts' own Rachel Dratch, as well as comedy pioneer Rita Rudner, who's taking home the 2017 Award in Excellence.
"I've always loved Boston because I have very fond memories of finding my favorite antique trunk on Newbury Street," jokes the comedian, adding: "It's always nice when somebody tells you you're doing something well, because it doesn't happen that often in show business."
While comedy hasn't always been a welcoming art form towards female performances, Rudner is pretty optimistic about the current state of affairs.
"Now, regular women are getting to star in their own vehicles," she says. "Like Melissa McCarthy, Amy Poehler, Tina Fey, and
Amy Schumer
, they're all really, really funny women. And guess what? They didn't come from the modeling industry."
Looking towards the future, Kaytlin Bailey, one-fourth of the CAKE troupe that's also performing at WICF, hopes to add to the legacy.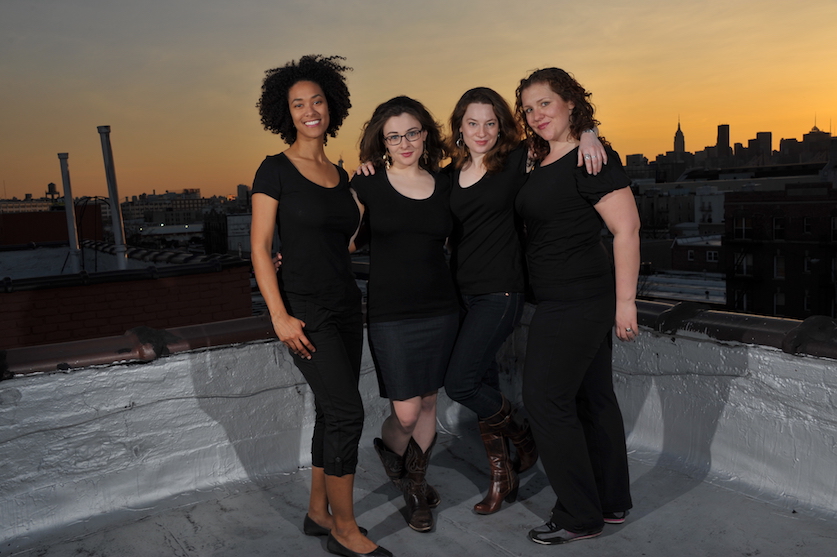 Her group is making waves across the country for giving stand-up tours a 21st century makeover by utilizing Kickstarter campaigns to connect with fans and secure venues. Bailey and her crew believe that their innovative approach is proof to club owners that the future is bright for female comics.
"Our whole thing has been about women in comedy," she says. "It's about proving to bookers and comedy clubs that there's a market for female comedy tours."