In last Friday's NYC cover story, Reproductive Medicine Associates of New Jersey's Dr. Maria F. Costantini-Ferrando spoke to Metro about the emotional toll infertility can take on women, especially around Mother's Day.
Polycystic ovary syndrome (PCOS) is the leading cause of infertility worldwide, and it effects up to 5 million U.S. women, according to the CDC. Those with PCOS have higher levels of male hormones called androgens, which can result in the absence of ovulation (leading to infertility).
Though PCOS is known to run in families — and there is research on the genetics behind it — Rob Norman, a professor at Australia's University of Adelaide studying reproductive medicine, told New Scientist that "it's something we've been stuck on for a long time."
Now, scientists from the French National Institute of Health and Medical Research have discovered that PCOS may be triggered in the womb before birth — and they've found success with a potential cure.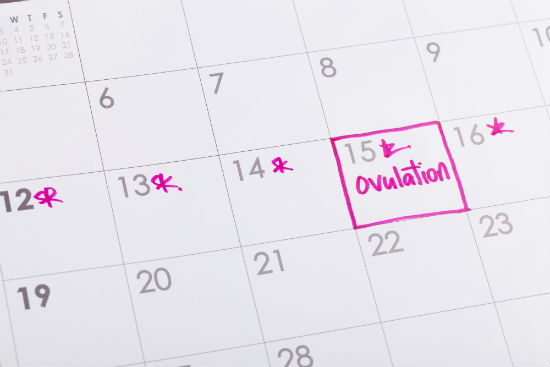 Research done at the Institute, and published in the journal "Nature," linked PCOS to the overexposure of the anti-Müllerian hormone (AMH) in the womb. Researchers found that pregnant women with PCOS have 30 percent higher AMH levels than normal, and so they wanted to test if this would induce the same condition in their daughters.
They injected pregnant mice with AMH, and sure enough, the daughters they gave birth to eventually developed symptoms of PCOS. In women, this can include irregular periods, excess ance and hair growth on the body and face, as well as ovarian cysts. The mice experienced similar symptoms such as unpredictable menstruation patterns, infertility and late puberty.
The overexposure to AMH in the womb caused an "overstimulation of a particular set of brain cells called GnRH neurons," IFL Science reported. These neurons manage the body's testosterone and, therefore, as the female offspring grew, they displayed PCOS symptoms because of high testosterone levels.
Researchers were actually able to reverse this effect using an IVF drug called cetrorelix, and the mice ceased to have symptoms. Dr. Paolo Giacobini, head scientist of this study, and his team hope to start human trials by the end of the year.
"It could be an attractive strategy to restore ovulation and eventually increase the pregnancy rate in these women," Giacobini said. 
Professor Norman stated that these new findings open up "a whole range of opportunities for further investigation" on infertility and PCOS.