Senator Elizabeth Warren angered many within Massachusetts law enforcement following a Q &A session held at Dillard University in New Orleans earlier this month.
During the event that was hosted by Congressional Black Caucus Chairman Cedric Richmond, Senator Warren called the criminal justice system 'racist'.
"The hard truth about our criminal justice system: It's racist," Warren said. Adding, "I mean, front to back."
Elizabeth Warren comments garner backlash from cops
Since the Q&A session at Dillard University, those within Massachusetts law enforcement have publicly shared that they are insulted by Elizabeth Warren's comments given all of their hard work and commitment to the job.
"This statement is an insult to the hard working men and women of the Yarmouth Police Department, as well as other Local, State and Federal Law Enforcement Agencies who are part of the criminal justice system," Yarmouth Police Chief Frank Frederickson wrote. 
"Additionally there are many District Attorneys, Judges, Probation Officers, Parole Officers and other parts of the system that she slapped in the face."
Steven J. Wojnar, who is the president of the Massachusetts Chief of Police Association, was also angered by Senator Warren's criticism of the criminal justice system and believes her comments are part of the problem, the cause of mistrust between police and the public.
"As a police chief in your home state of Massachusetts, as well as the statewide association representative, I am extremely troubled by this statement," Wojnar wrote in a letter to Elizabeth Warren. "Labeling the entire criminal justice profession as 'racist' spreads false and damaging information about our members."
Adding, "When our elected officials make generalized and inflammatory statements about our entire profession, without any information to back their position, it creates further hostility toward our officers and can damage the positive relationships with our residents that we have worked long and hard to establish," Wojnar stated.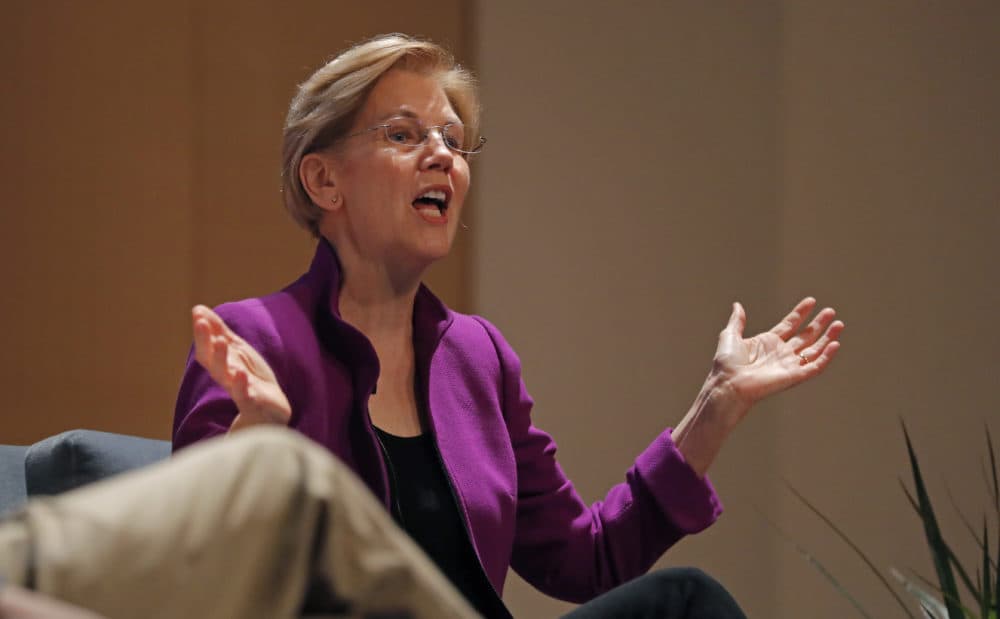 Senator Warren has since addressed the clapback she has received for her comments during several recent town hall meetings.
"I appreciate Chief Frederickson's thoughtful comments. The men and women in law enforcement work in incredibly dangerous situations. We honor those in uniform who put their lives on the line every day and those who have been killed in the line of duty to keep the rest of us safe."
During yesterday's town hall meeting in Cape Cod, Warren further clarified her comments.
"There are a lot of terrific people, hard-working people, dedicated people who are (working) in our criminal justice system … and they get up every day trying to build a system that is fair, a system that is just and a system that reflects the best in America," she said. "They also have said — many people at every part of that system — that we need significant reform.