President Trump's spiritual adviser is suggesting that people send her their January salary, or face "consequences."
Paula White, who is the head of Trump's "evangelical advisory committee" and led a prayer at his inauguration, is encouraging her followers to make a "first fruits offering" — in this case, their first month's paycheck and to her.
On her website, the senior pastor of the non-denominational New Destiny Christian Center in Florida makes her pitch in a video: "Right now I want you to click on that button, and I want you to honor God with his first fruits offering," she says. "If God doesn't divinely step in and intervene, I don't know what you're going to face—he does."
White, who appeared on Trump's "Celebrity Apprentice" and practices a controversial branch of Christianity which holds that prayer will lead to material wealth, frequently advocates for Trump on TV. She has said that those who oppose Trump are opposing God's work.
On her website, White, who is married to Jonathan Cain of Journey, author of the song "Don't Stop Believin'," unpacks the "first fruits" concept: "January is the beginning of a new year for us in the Western world. Let us give to God what belongs to him: the first hours of our day, the first month of the year, the first of our increase, the first in every area of our life. The principle of first fruits is that when you give God the first, he governs the rest and redeems in," she says.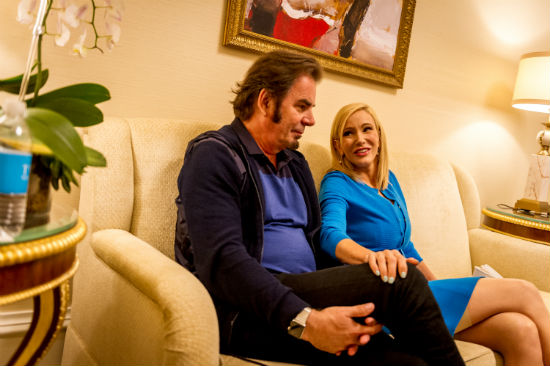 "When you honor this principle, it provides the foundation and structure for God's blessings and promises in your life. It unlocks deep dimensions of spiritual truths that literally transform your life. When you apply this, everything comes in divine alignment for his plan and promises for you. When you don't honor it, whether through ignorance or direct disobedience, there are consequences."
But those who donate to God via White will see immediate positive results, in terms of merchandise. "When you sow a First Fruits Offering of $75 or more, I will rush to you the book, the devotional and also a Paula White 2018 wall calendar! Track throughout the entire year prioritizing God with me!" her website says.
White was one of several televangelists investigated by a committee headed by Sen. Charles Grassley (R-IA) in 2007 for suspect finances. A report issued in 2011 found no wrongdoing.