Serena Williams is pregnant, OMG.
The tennis champion and her fiancée, Reddit co-founder Alexis Ohanian, are expecting a kid. Said kid has been chillin' in Williams' uterus for 20 weeks so far, according to her Snapchat.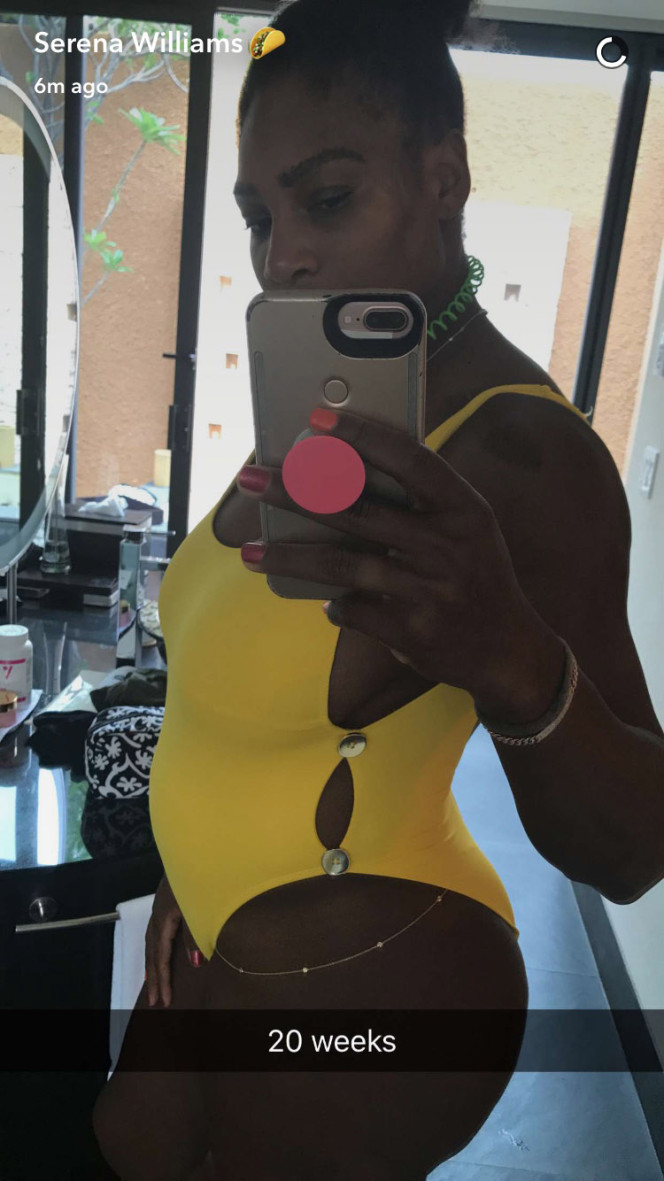 Williams, 35, and Ohanian, 33, announced their engagement last December and have been dating since 2015 — shortly after Williams' unfortunately short fling with Drake. Not that surprisingly, Williams used Reddit to tell everyone the happy news with a poem that could be called very strange, but ultimately very cute. And according to Refinery29, the tennis pro hasn't thought much about the wedding. "I wasn't even really gonna think about it until after the tournament," she told reporters during a press conference at the Australian Open. "So, I just keep saying, 'February, I'll start looking at the bigger picture of my life.'" I'm not that good at math, but it looks like she started looking at the big picture before February. 
A source tells E! News that Williams' friends are so happy for her. "They've never seen Serena this happy before with a man. It sounds cheesy, but it was love at first sight. They laugh non-stop and… they are on the same page in life, and are excited to start something great with each other." Aw, cute! Nobody has asked Ohanian's friends or family what they think, but I think we can all agree that Williams is the one with all the star power in this relationship.  
Williams joins a long line of celebrity women who decided pregnancy was in this year, from Beyoncé to Amanda Seyfried. Because procreating is a really cool thing to do!
Man, that baby is going to be talented AF, rich AF and beautiful AF. Like, their child hasn't even been birthed and I'm already seething with jealousy. Congratulations to the very happy couple!