Sharing fake news online should be punishable under libel laws, says the former chair of the Federal Election Commission, who proposes a number of new regulations on fake news, including the creation of an equivalent of the Do Not Call registry for disputed posts.
"Fake News is not 'news'; it is native political advertising," writes Ann Ravel, a Democrat and lecturer at the Berkeley Law School. In the paper "Fool Me Once: The Case for Government Regulation of 'Fake News,'" Ravel and two co-authors propose new rules to reduce "disinformation advertising" online by increasing transparency about where it comes from, whether it's factual and slap penalties on those who share it. "Disinformation advertising is dangerous to our democracy," they write. "By weakening our sense that there is a verifiable truth, disinformation undermines political equality and trust in our institutions."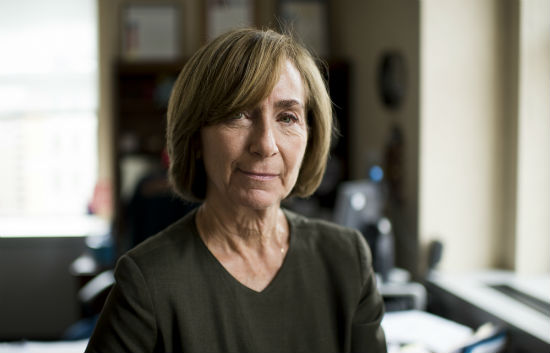 Among their suggestions: Requiring social platforms like Facebook to have an opt-out system for viewing disputed content. "We think the courts should uphold this as a constitutional regulation of political speech," the authors say. "The most analogous cases are to commercial speech cases (AdChoices and Do Not Call Registry, which was upheld). Commercial speech receives less protection than political speech."
Further, the authors say, social networks should educate users about fake news and perhaps warn them that sharing disputed information could expose them to charges of libel.
They also recommend requiring disclaimers on all messages created, boosted or posted for a fee (right now the FEC only mandates a disclaimer on "communications placed for a fee on another person's website"); requiring social platforms to place all political ads in a public repository, with information like who purchased each ad and where it was targeted; and barring anonymous LLCs or 501(c) organizations from placing ads. "Loopholes in the disclosure requirements for corporations mean that corporations can easily hide foreign spending connected to our elections," they write. "Because we know that disinformation arises in part from the Russian government and individuals in Eastern Europe, we must close the loophole for disclosure of corporate political expenditures in order to fully address the problem."