If you haven't received an invite and you're not one of the thousands of "commoners" set to join Prince Harry and Meghan Markle at the keenly anticipated royal wedding on May 19th, all is not lost. Here are six great ways to take in the royal celebrations.
Six ways to celebrate the royal wedding

[Photo Credit: Getty Images]
Watch it in Windsor
No invite? No problem. You can still watch from the streets of Windsor, home to HRH Queen Elizabeth's famous castle. The couple will marry at midday in St. George's Chapel in the castle grounds before touring the streets of Windsor in a carriage. Visit the castle itself to learn about the royal couple's links to Windsor and the history of the royal family or take a special "royal wedding" bus tour. Channel your inner aristo and stay at the recently refurbished and elegant De Vere Beaumont Estate in nearby Old Windsor.
Peek in a palace
After tying the knot, our royal lovebirds are expected to move into Apartment 1A on the Kensington Palace estate in London. You can't snoop inside the couple's home, but you can visit parts of Kensington Palace as well as see Harry's mum's glamorous wardrobe on show at its "Diana: Her Fashion Story" exhibition. While you're at it, hit Buckingham Palace too, which is only open three months a year.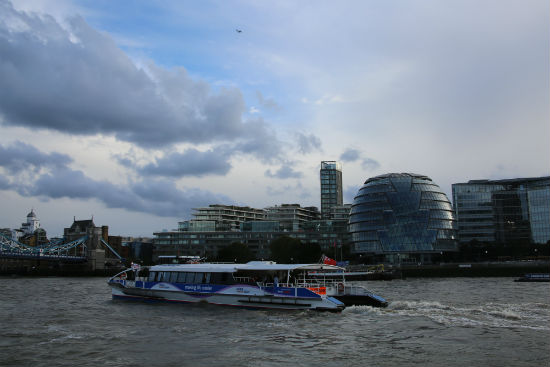 Sail the Thames for free
You can see London's site from the river for free on the day of the wedding — if you're called Harry or Meghan. Thames Clippers is offering a free River Roamer ticket for hop-on-hop-off travel between 17 piers on the River Thames to anyone sharing a first name with either of the royal couple. 
Visit royal London 
London is full of historical sites, many of which have a strong connection to the royal family. Save money and time getting into the city's top royal spots, including Kensington Palace, St Paul's Cathedral, Westminster Abbey and The Tower of London — as well as Windsor Castle — with the London Pass (one-day London Pass from $92 per adult and $68 per child). 
Take tea like a royal 
Treat your kids like royalty with a junior afternoon tea at The Milestone Hotel & Residences. The five-star hotel's Little Prince and Princess Afternoon Tea menu includes kid-friendly finger sandwiches, freshly baked scones with Devonshire clotted cream, jam, cakes and hot chocolate. Kids also get to decorate their own cupcakes as part of the experience. ($34 per child)
Go on a royal honeymoon 
Royal-watchers are speculating that the newlyweds might head to Africa to recover from their mega-wedding. Prince Harry's made no secret of his love for Namibia, and there are rumors that they'll do a safari from the brand new luxury six-tent Hoanib Valley Camp in the desert of northwestern Namibia. It is the perfect location to take desert drives to track desert-adapted lion, rhino, elephant and giraffe, and to meet local communities. (From £500 per person per night including accommodation, meals, local drinks and daily activities)