Pay close attention if you're #basic when it comes to your ice cream: You might not be able to find vanilla at your favorite ice cream store this summer. The reason? A cyclone wiped out a good portion of the world's supply, meaning there's a vanilla shortage right now.
And the vanilla shortage is driving prices for vanilla beans up — way, way up.
"The price of a good quality 4-fold vanilla extract has gone through the roof – currently over £250 ($339) per liter," Jamie Marsh, co-owner of Devon-based brand Rookbeare Farm told Good Housekeeping U.K.
The vanilla shortage means that the pods and beans used to make vanilla extract are more valuable than silver.
Why is there a vanilla shortage?
A 2017 cyclone that hit the country of Madagascar damaged plantations that raise vanilla beans. The country — off the coast of Africa — makes about 80 percent of the world's vanilla, so its driven the prices of vanilla up to about $600 per kilo, according to the BBC. 
And the dramatic price increase means small ice cream makers are opting to drop vanilla from their menus.
"It's crackers, we have had this problem for the last year and had to take vanilla off the menu due to the rocketing of prices," Julie Fisher, the founder of London-based ice cream brand Ruby Violet, told the Telegraph.
"A lot of people still come in and ask for vanilla and when I tell them we don't have it anymore they think it must be a joke, they can't believe it."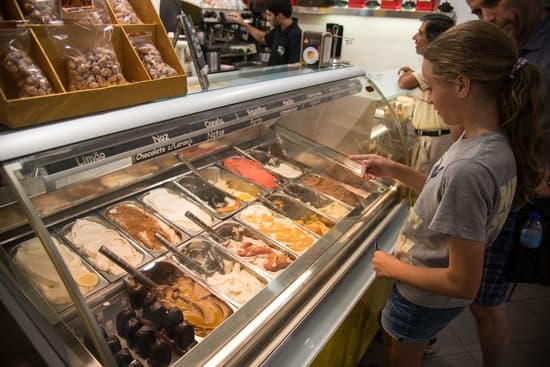 Vanilla ice cream remains the most popular — and best-selling — ice cream on the market, despite all of the other options out there. One way to get around this is to use imitation vanilla — known as synthetic vanillin — in ice cream and other baked goods. Over 95 percent of vanilla used in foods (including ice cream) comes from vanillin.
Most of us can't really tell the difference between pure vanilla and synthetic vanilla, but you can't beat the real thing.
And that's why some ice cream parlors are taking the bold steps of serving pure vanilla ice cream, no matter the cost.
"If you want a delicious clean product there is no alternative," Marsh told Good Housekeeping. "At Rookbeare we have decided to absorb the extra cost rather than compromise the products." 
Let's just hope the vanilla shortage ends before the expect chocolate shortage hits in a few years, otherwise our dessert options are going to seriously go down the tubes.