Star Wars: The Last Jedi is coming out this December and you can buy tickets now in advance to see the highly anticipated sequel to  "Star Wars: The Force Awakens"
"Star Wars: The Last Jedi" tickets became available Monday night and were announced during halftime of the Monday night football game on ESPN. It was a good strategy for them because ESPN is a property of Disney and Walt Disney corporation owns Lucasfilm and "Star Wars."
As anticipated, as soon as the announcement was made, theater sites were quickly flooded with "Star Wars" ticket requests which led to people taking to social media to share their website woes. 
I've lost my seats 3x now due to timeouts on payment confirmation ?

— Allie (@jyn_tonic) October 10, 2017
There are a handful of theaters that have begun offering tickets for "Star Wars: The Last Jedi" and there are several ways you can get your hands on a tickets for the premiere.
How to get advance tickets for Star Wars: The Last Jedi
Most major theaters and movie ticket services already have direct links to find tickets to the latest "Star Wars movie," but since they are in such high demand, you have to act fast.
— AMC
— Cinemark
You can also get tickets to see "Star Wars: The Last Jedi" on ticket sites such as Movieticket.com and Fandango.  Some of these sites have special offers for fans to get a free movie poster or other special items related to the movie when you purchase in advance, so you might want to take advantage of that if you're into free stuff.
— Fandango   
If you experience technical difficulties with your transaction because of site traffic, it's best to contact the theater's customer service or better yet, through Twitter. You're more likely to get a faster response when you reach out to the ticket sites on social media.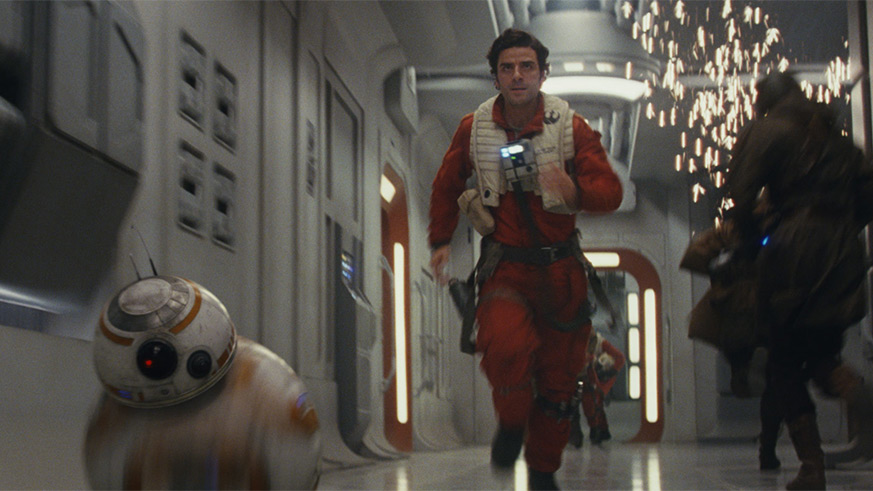 Although December 15 is the day "Star Wars: The Last Jedi" is officially released, many theaters around the country are offering tickets to screenings the day before. For fans who want to get the full Star Wars experience, Lucasfilm will have special screening events for viewers including a Star Wars: The Force Awakens and Star Wars: The Last Jedi double feature and an all-out Star Wars marathon showing eight films.
If you're looking to get the full IMAX experience and see the film in a wide variety of different formats, or see the film in 70mm, visit the IMAX website for a list of IMAX theaters in your area showing "Star Wars: The Last Jedi."
Watch "Star Wars: The Last Jedi" official movie trailer