You can now use Starbucks bathrooms no matter if you're a customer or not. That's the message Starbucks CEO Howard Schultz sent Thursday while speaking at the atlantic Council in Washington D.C.
"We don't want to become a public bathroom, but we're going to make the right decision a hundred percent of the time and give people the key," he said. "We don't want anyone at Starbucks to feel as if we are not giving access to you to the bathroom because you are less than."
The change in policy comes after two black men were arrested in a Philadelphia Starbucks in April. Rashon Nelson and Donte Robinson were waiting for a business partner when an employee called the police because they didn't buy anything. A Starbucks customer recorded the arrests on her smartphone and the footage quickly went viral.
Shortly after, video from a Torrance, California, also went viral. In the clip, 26-year-old Brandon Ward confronted a Starbucks employee when he was denied a key to the bathroom while another man was allowed.
Ward is black, while the other customer shown in the video is white.
"I said, 'OK, I'm going to make a purchase. Can I use your restroom?'" Ward told KABC-TV of the January incident. He was still denied, while the other customer, who also hadn't made a purchase, was allowed.
Schultz said that the previous "loose" bathroom policy required people to buy something before getting access to facilities, though it was up to individual store management to enforce it.
"If you have a policy, you should abide by those guidelines for everyone," Ward told KABC-TV of the policy. "You can't sit here and segregate things, so you might as well put on the store with your policy, 'Whites Only,' at the end."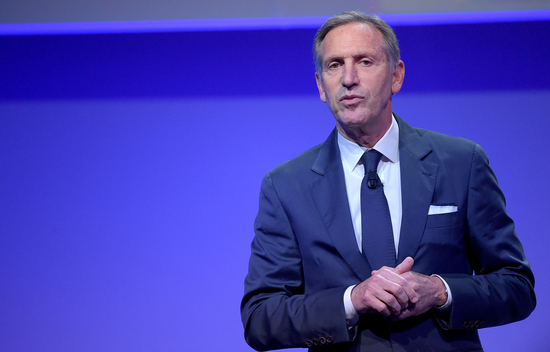 Nelson and Robinson settled with the City of Philadelphia for the April incident, and Schultz says all Starbucks locations will close on May 29 for racial bias training. The CEO said the training — and the new bathroom policy — are part of the company's effort to be "better."
"I think it's fair to say that most people have some level of unconscious bias based on our own life experience," he said. "So there's going to be a lot of education about how we all grew up, how we see the world and how we can be better."