Starbucks Frappuccinos are the coffee drinks that quench our cravings for something sweet that isn't ice cream (because, let's be honest, if we walked into work with a cup of Ben & Jerry's every morning, our coworkers might start talking).
Earlier this month, Starbucks announced three new cheesecake Frappuccino flavors: blueberry, caramel and mocha.
These flavors are blended with cheesecake mix, topped with whipped cream and finished with "crunchy biscuit crumble." 
You can also choose "crème" and "light" versions of the new Starbucks Frappuccinos. But there's a catch: they're exclusively offered in the U.K. (though they also seem to be available in select markets overseas, such as Greece).
These cheesecake Frappuccino drinks can be purchased in stores, and customers can order ahead using the Starbucks mobile app.
Some people seemed disappointed with the new Frappes. A few users commented on the Starbucks U.K. Instagram that the blended drinks didn't taste like cheesecake at all, while others said they were overwhelmed by the cheese flavor.
However, these new Starbucks Frappuccinos have gotten good reviews as well.
One Instagram user called the caramel cheesecake Frappuccino his "one true love."
Another user said there's "nothing more satisfying" than the blueberry cheesecake Frappuccino.
U.S. customers can still recreate similar Starbucks Frappuccinos
Metro has contacted Starbucks about the possibility of these drinks coming to the U.S.
In the meantime, if you love Starbucks Frappuccinos and want to try the new cheesecake flavors (without having to fly to the U.K.), we've found some tasty alternatives for you.
There's this Creamy Iced Cheesecake Coffee recipe that takes 5 minutes to make at home — all you need are some simple ingredients and a Keurig.
You can also try this Iced Cheesecake Mocha recipe from Torani. And, if you're daring, you can play around with homemade Frappe recipes by adding in Torani syrups that come in cheesecake, caramel, chocolate and blueberry flavors. Torani sells Frappe bases as well.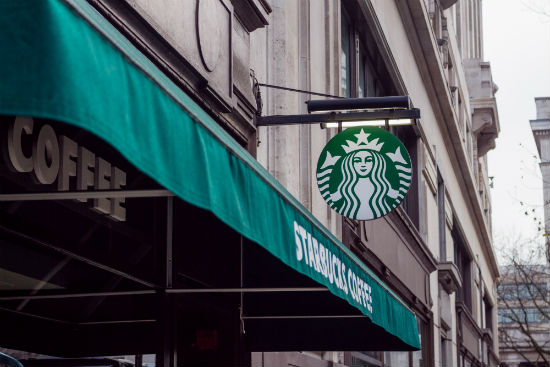 If you're not great in the kitchen, the Starbucks Secret Menu website offers instructions for structuring your order so you can recreate Raspberry Cheesecake, Strawberry Cheesecake and Pumpkin Cheesecake Frappuccinos.
Keep an eye on the secret menu site to see if they add information for ordering copycat versions of the new cheesecake Frappuccinos — because a little creativity at your local Starbs can go a long way.