Though they threw us a curve ball by having it on Friday last week, you can rest easy knowing that there is Starbucks Happy Hour today — and it's a good one. The last deal day was all about beating the heat (and getting a little solo time in) with cheap Frappes, but this one is all about friendship.
So, text your bestie and get ready for Starbucks Happy Hour today with a super sweet BOGO deal.
But before you both head down to the neighborhood Starbs, there's a couple things you have to do first to qualify. You see, Starbucks Happy Hour today isn't just for anyone. It's only for members of a super secret club you have to join.
OK, OK: It's not all that super secret. You can learn all about the Happy Hour deals in our in-depth guide, but basically you have two ways to get the exclusive invite to the well-caffeinated club. If you're a regular at your corner store, the easiest way to get invited to Starbucks Happy Hour today is to download the Starbucks app and sign up as a Starbucks rewards member. It's free to join — and as a bonus, you rack up points for every purchase that eventually gets you free drinks and snacks. The Starbucks Happy Hour deal is then added to your account automatically, so all you have to do is head to the store and order.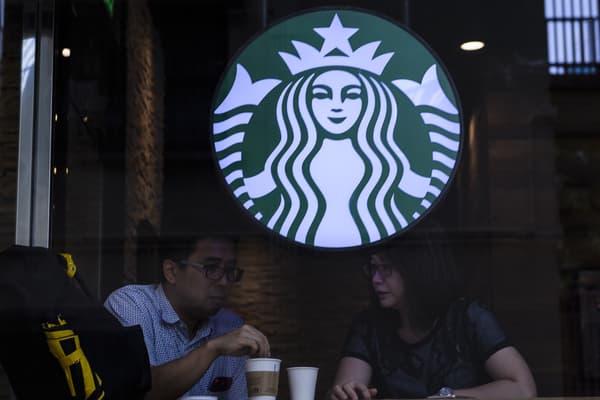 If you don't want to join the rewards program, you can sign up on the Starbucks Happy Hour website. Onced signed up, you'll get the code to take advantage of the deal — just give it to your barista and you're ready to sip and gossip with your BFF.
Starbucks Happy Hour today
Speaking of your BFF: You need to fill him or her in on the details before you head out today.
For the Starbucks Happy Hour today, you have to know the time for happy hour. Once the clock hits 3 p.m., you can waltz into the store and get buy-one, get-one-free ice drinks. The Starbucks Happy Hour today includes all of iced beverages on the menu, including teas, lattes, espressos and more. Just make sure you order a grande or larger — and that your pal orders an equal-or-lesser-value drink — to qualify.
As for who pays? Well, it's up to you: Either go halfsies and have your friend Venmo you the cash, or give your friend a sweet treat to celebrate summer. You can't go wrong with Starbucks Happy Hour today.