Like many good ideas, cereal beer came to Coney Island Brewing's Matt McCall over brunch. "I'm not a mimosa guy, and it's always frustrating at brunch when you're having something sweet and you don't have a beer to go with it," he says. "I was also a kid that had three bowls of cereal every morning, and I had to have three different ones."
Mix in the current trend of nostalgia for all childhood things, and McCall knew the idea of a beer for the morning would find an audience. And as cereal fans know, Pumpkin Spice Lattes aren't the only reason to get excited around Halloween: It's also the return of the seasonal cereals Count Chocula and Boo Berry that inspired McCall's beers.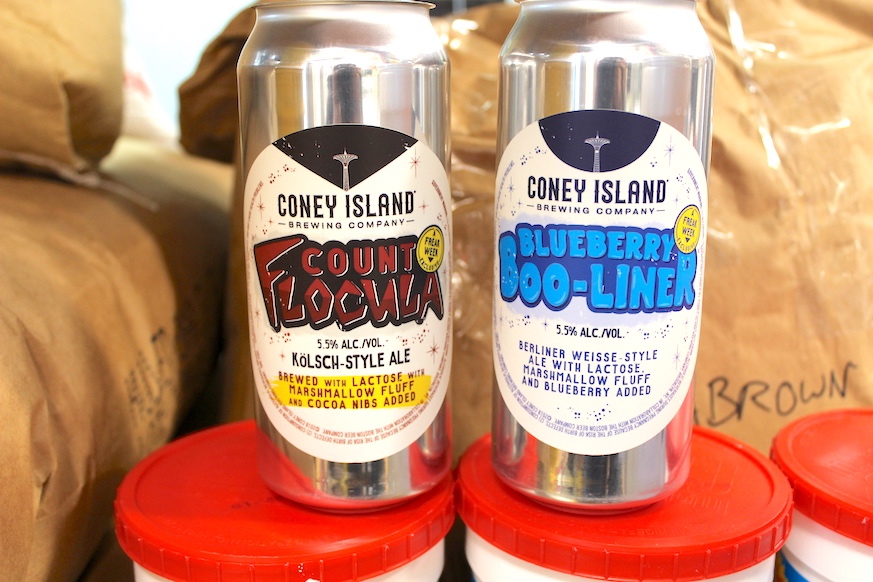 To be clear, there's no actual cereal inside the Count Flocula and Blueberry Boo-Liner beers. "We could, but it would be more of a gimmick than anything else because the cereal itself wouldn't impart much flavor," McCall says. "So we took the ingredients in the cereal and used them in different stages of the brewing process."
The Count Flocula is a Kölsch-style beer aged on cocoa nibs, while the Blueberry Boo-Liner is a kettle-soured Berliner Weisse aged on blueberry puree. Both use a biscuit malt for a more bready flavor and are brewed with marshmallow creme. But the real secret to getting that cereal mouthfeel: lactose, added while the in-progress beers are boiling. "That gives it a back-end sweetness and a milk texture emulating cereal," he explains. Both brews top out at a morning-friendly 5.5% ABV.
To try the cereal beers, you have to be willing to get a little freaky. Each fall, the Coney Island Brewery crew take their most unusual beers and some of the seaside carnival's best performers and artists on a Freak Week tour of New York City. From Sept. 18-22, find them doing tap takeovers, brewer talks and performances around the city, ending with Freaktoberfest back home at 1904 Surf Ave. (where you can try the beers all week).
"A lot of people, when they think of Coney Island they think of the roller coaster and boardwalk, but to me it's a place where the freak shows and castouts of the world can gather," says McCall. "During Freak Week, we take that mentality out to Manhattan and Brooklyn."
Fun fact: Coney Island Brewery has some "freak" history of its own. It started in 2011 as a booth inside Sideshows by the Seashore and produced just one gallon of beer per batch. It was recognized as the World's Smallest Brewery by the Guinness Book of World Records, before Hurricane Sandy washed it away and the crew started over at their current location.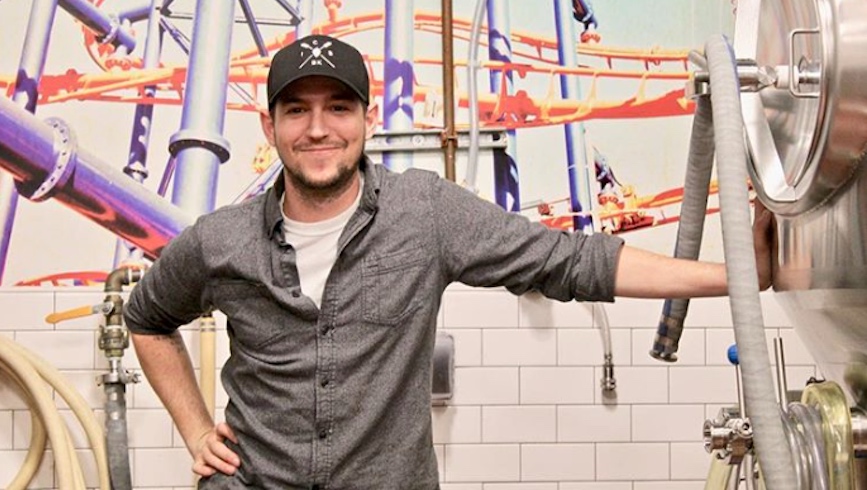 Cereal beer is part of a sweet streak at Coney Island
Count Flocula and Blueberry Boo-Liner aren't the first sugary treats Coney Island Brewing has turned out. Back in the fall of 2015, Coney Island Brewing led the hard root beer trend, followed by other hard sodas and cream ales during the Summer 2016, and even went a step further with Cotton Candy Kölsch and Kettle Corn Cream Ale. McCall also first experimented with cereal beer this spring with the Cinnamon Toast Kölsch. Does the Coney Island Brewing crew just have a serious sweet tooth?
"We pride ourselves on making all kinds of beer, but any brewer will tell you they take a lot of inspiration from the world around them," McCall says. "Within a 5-mile radius we have 14 candy shops, so we definitely take inspiration from that."