The era of $5 footlong deals has officially come to a close, Subway CEO Trevor Haynes tells USA Today.
In 2008, Subway introduced its famous $5 footlong promotion — a 12-inch sandwich for just five dollars — as a way to compete against deals offered by competitors (McDonald's being a main adversary). 
Then, in 2016, following years of complaints from franchisees about low profit margins, the sandwich chain raised the price point by a dollar.
BREAKING NEWS: Starting February 4th ALL of your favorite classic footlongs are $6. pic.twitter.com/OoaDYPII1u

— SUBWAY® (@SUBWAY) February 2, 2016
Back in late 2017, The New York Post reported that franchisees were pushing back after receiving a memo from Subway that customer traffic had plummeted 25 percent in five years (due to a slew of lawsuits and PR "nightmares"). They argued, as the Post wrote, "that doubling down on discounts will further shave their already thin profits."
More than 400 franchise owners reportedly signed a petition against the $5 footlong deal, claiming it would hurt their business even more. But, Subway proceeded to bring back the promotion in early 2018, this time lowering the price for five of its classic sandwiches to $4.99.
Pushback resulted once again. Now, Subway is knocking the deal altogether, saying that it will remain up to an individual franchisee whether or not they keep the $5 footlong on the menu.
No more mandatory $5 footlong deals
Haynes, who took over for Suzanne Greco as CEO in June 2018, revealed to USA Today that starting this month, each of the 44,000 Subway restaurants worldwide will no longer be required to offer $5 footlong deals.
This, he argues, is an economic solution to problems addressed by franchisees in the past.
"How do we help our franchisees with more of a regional value message, so they're able to [have] a value proposition that fits with their economic model," Haynes said. "If you look at California, there's a very different cost of business than in Arkansas."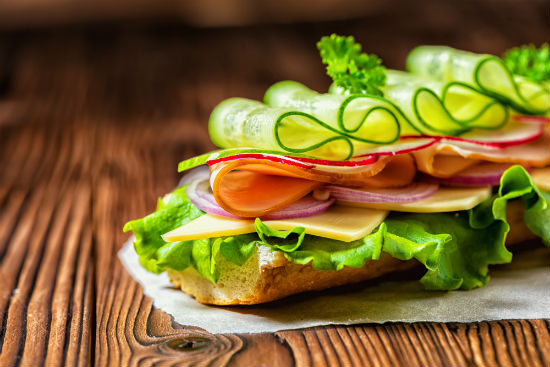 In some better news, the chain is reportedly testing some "exotic" sandwiches such as, what Haynes calls, "Firebird chicken." They're also experimenting with paninis in Cali. 
Subway was not available for immediate comment on whether they will be providing a list of restaurants that decide to keep the $5 footlong deal intact. But, if you're bummed over the potential disappearance of the $5 footlong from your local Subway, stay proactive and find out where the promotion lives on.
Plus, Haynes says there will be plenty of deals to look forward regardless — Subway is reportedly encouraging different markets to try value options of their own.
"Affordable food is what we've always stood for," he declared. "It's not just about one price point."