Summer is finally here and the Queens Public Library has got you covered with special events and book recommendations to help you get through these next blazing hot months. Here are some of the great services the Queens Public Library will be providing all summer long.
The Queens Public Library has got you covered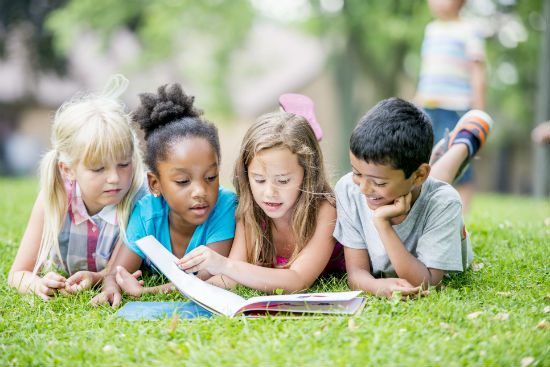 A Pop-Up Ship Exhibit 
From the summer in the fall — various locations of the Queens Public Library will be displaying a pop-up exhibit called "In Search of Earth's Secrets: A Pop-Up Science Encounter." Attendees will be able to learn — through informational kiosks— about the ship and the history of our planet as it drills deep into the ocean floor into the Earth's core. The exhibit will be at the Arverne, Peninsula, and Far Rockaway library locations from July 14th — August 8th, the Flushing library location from August 15th — 31st, and the Central Library Jamaica location from September 6th — 30th. An inflatable, 45-foot replica of the JOIDES Resolution ship will be exhibited to the public on July 14 at Peninsula Library and on September 8 as part of Central Library's Discovery Day Street Fair, weather permitting. Each informational kiosk will also be awarding special prizes to attendees who complete a quiz on the exhibit while supplies last.  For more details, visit queenslib.org/learnscience2018.
Special Talks with Visiting Authors
Queens Public Library will be hosting special talks and workshops with visiting authors. On Friday July 13th from 2 to 3pm at South Hollis Library, Sarah Hutt the author of the Girls Who Code book "Crack the Code" will host a talk geared towards tweens — ages 8 to 14 — sharing her experiences in the coding world as well as lead coding activities for all who attend. Participants will receive a copy of the new book. Seating is limited, so early registration is recommended!
On August 11th from 2:30 to 3:30pm, the Forest Hills Library will welcome acclaimed author Joan Silber for the launch the paperback version of her book "Improvement", which was named the National Book Critics Circle and PEN/Faulkner Award Winner for Fiction. The book will be available and Silber will be on hand to sign copies.
Great Summer Meals for Kids and Teens 
In a partnership with the Department of Education, Queens Public Library will be providing children 18 and under free lunches all summer long! Meals will be served at several of the library's locations from 1pm to 2pm Monday through Friday from June 27th through August 31st. No enrollment is required so all you have to do is show up with your appetite!
For a full list of locations that will be providing these meals, head over to queenslibrary.org. 
Special Older Adults Programs 
The Library will also be hosting great programs for older adults all summer long. Such programs like Tai Chi classes for beginners, water coloring classes, and a "chit-chat" teleconference through the Mail-A-Book program that will be a great way for people to meet new friends over the phone.
For a full list of these programs, head over to queenslibrary.org/books/mail-a-book/events. 
Enjoy Movies, Books and Music on the Go! 
It can be hard to make room in your bag for big bulky books to bring to the beach. Luckily, Queens Public Library has you covered. With their Digital Services platform — Library card holders will gain instant access to tons of free eBooks or digital audiobooks to download directly to your phone. You will also be able to stream hundreds of movies and music from your favorite artists from the Library's archive for when you find yourself on the go.  All you have to do is sign up at queenslibrary.org.
Battle of the Bands!
What would summer be without some great live music? On June 30th at 3pm —Queens Public Library will be hosting their fourth annual battle of the bands where local bands will compete inside the 2,100 seat Colden Auditorium. This year's battle will be hosted by rapper Torae and will feature local bands Foreign Trees, Attitude, E3, Adesina, Trick Blue, and the Fourth Power. Tickets are free to attend, so make sure to come and support some of Queens' best local artists in their quests for glory!
For free tickets, visit battleofthebands18.eventbrite.com.
Summer Reading Recommendations
This Summer — while you are spending valuable time outside, Queens Public Library has compiled a great list of summer book recommendations from some of the amazing children's and young adult authors who have recently given talks at the library. For some great picks by acclaimed authors like Rita Williams Garcia and Jason Reynolds, head over to queenslibrary.org to reserve your copies before they fly off of the shelves!  
To download Summer Reading book lists and logs, visit summerreading.queenslibrary.org.