Once upon a time, it went like this: From fall through spring, the movies you got weren't blockbusters. They were dramas and rom-coms and Oscar bait. Then summer came and every movie was big, loud and dumb. Nowadays blockbusters are year round. That doesn't make summer any less special — or less silly. Here are the five kinds of big time films you can expect this season:
Blockbusters, but with women
Let's start off with some good news: Hollywood finally got around to making some summer movies about women! Let's not go nuts here: Only about five of the dozens upon dozens of big releases this season are female-driven. But it's certainly up from all the years when the number was closer to one.
And so we've got "Snatched" (May 12), in which Amy Schumer heroically coaxes Goldie Hawn to star in her first movie in 15 years. We've got "Wonder Woman" (Jun. 2), the first (and not the last) female-centric comic book movie of our modern comic book movie age. Thanks to the success of "Bad Moms," we have our pick of two movies about women behaving badly. On June 16 we get "Rough Night," which sounds like "Very Bad Things," only with ScarJo, Kate McKinnon and Ilana Glazer accidentally killing a stripper this time. Then on July 21 there's "Girls Trip," with Jada Pinkett Smith, Regina Hall and Queen Latifah having way too much fun.
And then there's "Atomic Blonde," which doesn't arrive till July 28, meaning we have to wait nearly three months to watch Charlize Theron kill everybody with her fists and her feet. (Or we can just re-watch the trailer compulsively.) It comes from one of the makers of the original "John Wick," and the trailer promises pretty much that film only with Furiosa from "Mad Max: Fury Road" instead of Keanu Reeves. And given how delightful "John Wick: Chapter 2" was, we're happy for more of just about the same.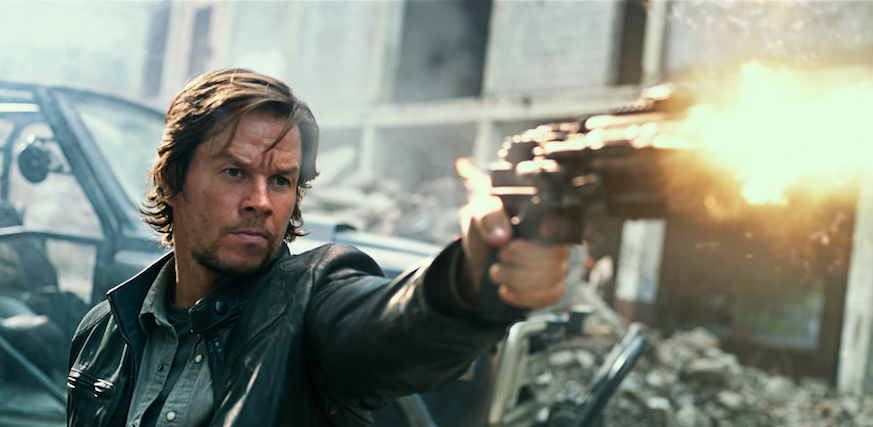 Franchises, franchises, franchises
We regularly bemoan how same-y Hollywood has turned over the last handful of years, when every new movie is really just a sequel or a threequel or a continuation of some ever-expanding series. For the record, "only" about seven of the biggest tickets this season belong to already-going franchises. (There are many that are trying to reboot dormant franchises; for those, see below.)
So, yes, there's yet another "Pirates of the Caribbean" (May 25), and yet another "Cars" (Jun. 16), and yet another "Despicable Me" (Jun. 30), and yet another "Transformers" (Jun. 23). On the smaller sides, there's the prequel "Annabelle: Creation" (Aug. 11), which was a spin-off of the "Conjuring" movies. And remember "The Nut Job"? That animated thing about a squirrel trying to get nuts from 2014? On August 11, it gets a follow-up, and it's actually called "The Nut Job 2: Nutty by Nature."
These are franchise entries engineered to make money. But another one is out to save the world (if we pay attention this time). It's "An Inconvenient Sequel" (Jul. 28), and it finds Al Gore returning 11 years after "An Inconvenient Truth" to give us a stern talking-to about not having done much to combat climate change — even electing an orange menace who thinks it was invented by China. Let's not let him make a threequel, for more reasons than one.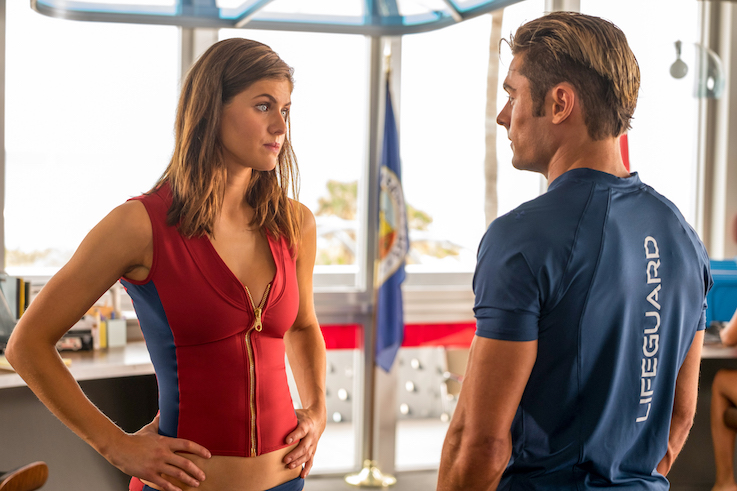 Wannabe franchises and reboots
Then there are the movies hoping to revive old brands. "King Arthur" (May 12) finds Guy Ritchie bringing his own crazy version of Camelot. "Alien: Covenant" (May 19) is both a sequel to "Prometheus" and a prequel to the original creature feature (read: it will be both a philosophical head trip and ridiculously gory). "The Mummy" (Jun. 9) is back, now with Tom Cruise upstaging the undead menace. "Spider-Man: Homecoming" (Jul. 7) is only the third new Spidey franchise in 15 years. One of Stephen King's dorkiest titles, "The Dark Tower" (Aug. 4), is finally being sold as a big franchise-starter, and with Matthew McConaughey. And ask your kids to explain "Captain Underpants" (Jun. 2).
We actually have if not high hopes then hopes, at least, for "Baywatch" (May 25, pictured above), which isn't a straight-up male gaze-a-thon like the show. It goes the "21 Jump Street" movie route, siccing the comedic chops of Dwayne Johnson and Zac Efron onto a misbegotten name that hasn't aged very well. Hey, the Rock is funny. And so is Zac Efron!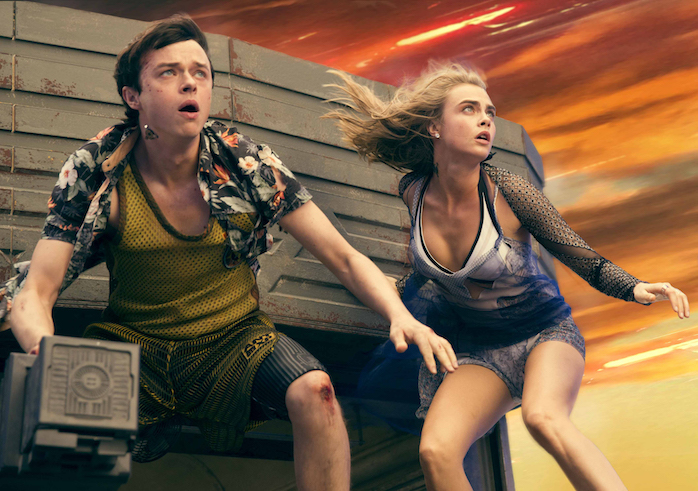 Actual original ideas
Remember original ideas? Hollywood still manages a couple of those a year, although they usually leave it to smaller companies. Such is the case with "It Comes at Night" (Jun. 9), in which Joel Edgerton, Riley Keough and Christopher Abbott try to avoid being killed by some supernatural menace that lurks outside a remote home. Based on the trailer, it looks like this summer's "It Follows."
We're not sure what to compare "The Bad Batch" (Jun. 23) to, being as it is an apocalyptic cannibal movie with Keanu Reeves, Jim Carrey and Diego Luna, from the maker of another indie horror great, Ana Lily Amirpour, of "A Girl Walks Home Alone at Night." Heist movies aren't very original, but leave it to Edgar Wright — and his new film, "Baby Driver" (Jun. 28), starring Ansel Elgort, Jamie Foxx, Kevin Spacey and Jon Hamm — to make the genre feel fresh and fun.
Actually, perhaps the most original movie this summer is "The Emoji Movie" (Jul 28), since no other film (far as we can tell) has ever cast Sir Patrick Stewart as a pile of animated poop. Or maybe it's "Valerian and the Planet of a Thousand Planets" (Jul. 21, pictured above), which sounds insane even before you learn it's the biggest sci-fi spectacular Eurotrash auteur Luc Besson has made since "The Fifth Element." "The Hitman's Bodyguard" (Aug. 18) is a parody-of-sorts of "The Bodyguard," only with Ryan Reynold saving Samuel L. Jackson. And you can always count on dumb comedies to provide original (or original-ish) ideas. All you need to know about "The House" (Jun. 30) is it pairs Will Ferrell and Amy Poehler.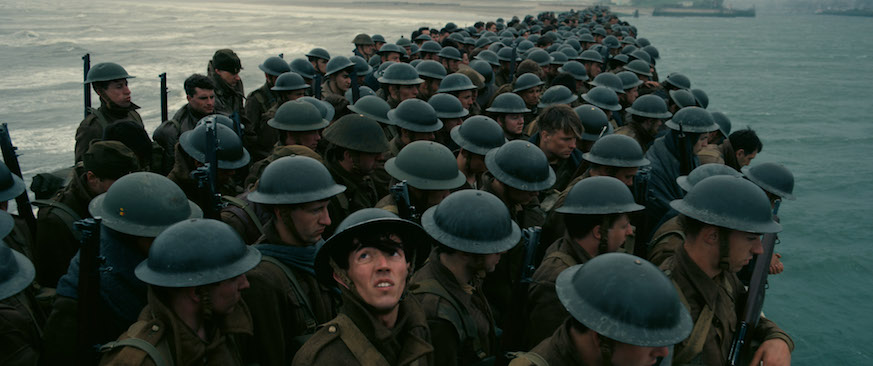 Actual serious fare
Summer's the time to turn off your brains. But we've seen what happens when everyone turns off their brains, especially when they're heading for the voting booth. So every now and then turn them back on again. Read "War and Peace." Learn a new language. Or go see a summer movie that's actually a little heavy, realistic, thought-provoking.
Far as serious fare goes, there's "Dunkirk" (Jul. 21, pictured above), an action film that's also a historical epic, in which Christopher Nolan uses his considerable power to lure the masses into the story of the World War II battle that turned into a wild evacuation. (We saw five random minutes from it earlier this year, and it looks intense.) There's also "All Eyez on Me" (Jun. 16), which finally gifts humanity with a biopic about Tupac (played by Demetrius Shipp Jr.). And it might sound like Oscar bait, but "Detroit," the latest from "Hurt Locker" and "Zero Dark Thirty" tag team Kathryn Bigelow and screenwriter Mark Boal, arrives on Aug. 4, bringing with it the hectic feel of the 1967 Detroit riots and the three black men who were killed by white cops.
"Detroit" looks great and sobering — but if we're honest, the movie we're looking to most of all this summer has the potential to be brilliant trash. It's "The Beguiled" (Jun. 23), the latest from Sofia Coppola and a remake of one of the craziest Clint Eastwood movies ever. (If, no, not as crazy as the one where Clint's an art history-assassin who has to kill someone while climbing a mountain.) Colin Farrell plays a Union soldier who winds up at a Virginia girls' school during the Civil War. And everyone there wants him — from Nicole Kidman to Kirsten Dunst to Elle Fanning. More than anything else coming out, it will make sure this is one crazy summer.
Follow Matt Prigge on Twitter @mattprigge