Taylor Swift has largely stayed out of the political fray in recent years, even as her peers — like frenemy Katy Perry — campaigned for their chosen candidates. That all changed Sunday when she posted an Instagram snap encouraging her fans to register to vote.
"In the past I've been reluctant to publicly voice my political opinions, but due to several events in my life and in the world in the past two years, I feel very differently about that now," she captioned the snap that's been liked over 1.8 million times.
"I cannot vote for someone who will not be willing to fight for dignity for ALL Americans, no matter their skin color, gender or who they love. Running for Senate in the state of Tennessee is a woman named Marsha Blackburn," she continued.
Who is Taylor Swift voting for?
"As much as I have in the past and would like to continue voting for women in office, I cannot support Marsha Blackburn. Her voting record in Congress appalls and terrifies me. She voted against equal pay for women. She voted against the Reauthorization of the Violence Against Women Act, which attempts to protect women from domestic violence, stalking, and date rape. She believes businesses have a right to refuse service to gay couples. She also believes they should not have the right to marry. These are not MY Tennessee values."
She went on to endorse two candidates — Phil Bredesen and Jim Cooper — before urging her fans to educate themselves on their choices.
"So many intelligent, thoughtful, self-possessed people have turned 18 in the past two years and now have the right and privilege to make their vote count," she added. "But first you need to register, which is quick and easy to do."
How Taylor Swift inspired people to register to vote
Taylor Swift hoped people would register to vote after reading her post — and they obeyed.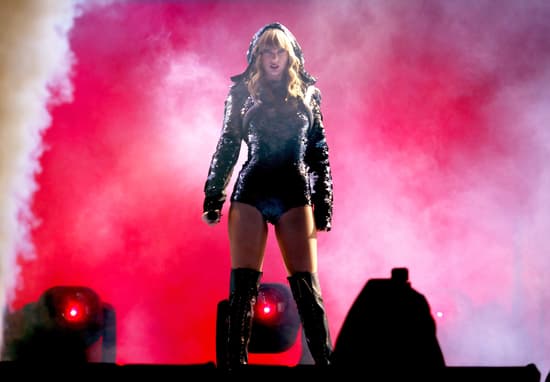 "We are up to 65,000 registrations in a single 24-hour period since T. Swift's post," Kamari Guthrie, director of communications for Vote.org, told Buzzfeed News. That's huge, given that just over 190,000 new voters registered nationwide in September and 57,000 in August.
The window to register to vote is closing today in most states, and the last-minute boost is exciting for Guthrie. Not so much for alt-righters who took on Swift — and her blonde hair and blue eyes — as their poster girl for "Aryan purity."
She was supposed to be our girl! Why did she break our hearts," one user wrote on 4Chan.
While many were devastated, others refused to believe it.
"She just doesn't want to be labelled as a white nationalist," another added. "Probably got paid to say all this."