All things pumpkin aren't the only dining trend to arrive this fall. The entries for 2017's most exciting new restaurant openings of the season include a fish-for-your-dinner Japanese spot, lots of Italian food and Brooklyn's newest waterfront gem.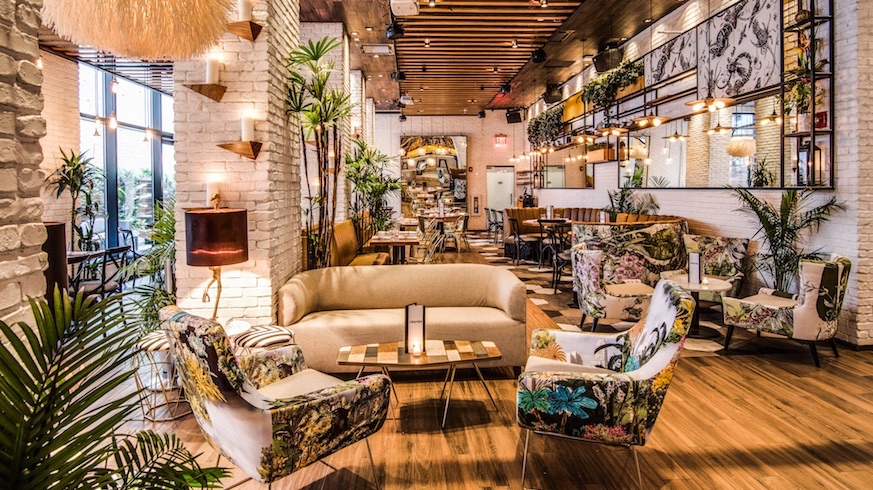 Craven
After opening the lauded modern riff Chinese Tuxedo, restaurateur Jeff Lam is taking on American comfort food at Craven. A co-production with Addison Hospitality Group (Monarch Rooftop), the restaurant-bar-lounge in Hell's Kitchen gets a Havana-style retro vibe from plant prints and mid-century furniture, plus a large tropical patio to soak in the last of summer. On the menu are trendy bites like buffalo cauliflower, chicken fried tofu and a selection of tacos. Now open, 346 W. 40th St.
Hwa Yuan
One New York City's most popular noodle joints, Hwa Yuan used to move a quarter-ton of chef Shorty Tang's noodles for almost 20 years before closing in the '80s. Unlike so many classics consigned to nostalgic memories, this one is getting a literal new lease on life with a revival by the Tang family. Opening: Sept. 15, 46 East Broadway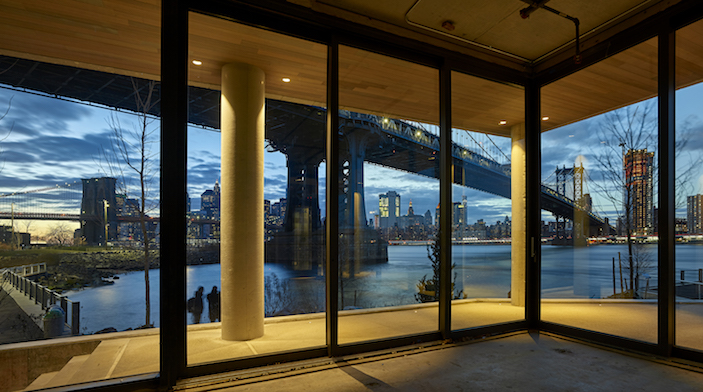 Celestine
An early contender for most scenic new restaurant is Celestine on the DUMBO waterfront by Julian Brizzi (Grand Army) and Garett McMahann (Perilla). Though the location is grand, the restaurant is going for a neighborhood restaurant vibe, with seasonal Eastern Mediterranean-inspired food drawing flavors "from Sicily to Beirut." Opening: End of September, 1 John St., Brooklyn
Wokuni
We're loving fish species like bluefin tuna to death, but you can get the fish guilt-free at this Japanese seafood spot coming to Midtown. With over 50 restaurants in Japan, Tokyo Ichiban Foods farms their own bluefin as well as king yellowtail, which will be flown in daily from Nagasaki and served in a variety of authentic Japanese presentations, from sashimi to grilled whole. You'll also be able to buy raw fish for your home cooking. 325 Lexington Ave. Opening: September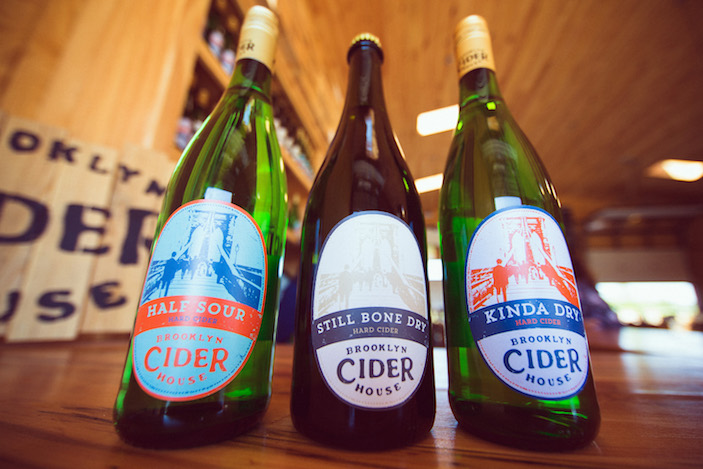 Brooklyn Cider House
Peter Yi's farm-to-bottle cidery has overcome its permitting issues and is ready to make its grand debut in Bushwick this fall. After starting out in wine, he fell for Basque cider in Spain and bought an orchard in upstate New York, which has now yielded enough heirloom apples for his own line of ciders. Those will eventually be produced on-site, and served with a pairing menu. Opening: October, 1100 Flushing Ave., Brooklyn
General Debs
The one-man pasta renaissance that is Kevin Adey is opening his second restaurant focusing on an entirely different genre of noodle. At Faro, he specialized in obscure Italian pastas; at General Debs, he'll showcase "the noodle culture of Sichuan," all of it handmade in-house. Opening: October, 24 Irving Ave., Brooklyn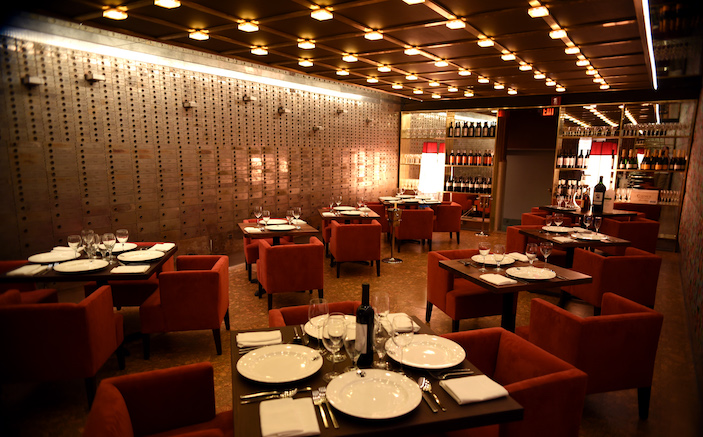 Butcher & Banker
After being tapped to open a restaurant by none other than Bette Midler, chef Scott Campbell is back on the NYC dining scene with what's sure to be a memorable night out: Butcher & Banker, an updated steakhouse concept whose Art Deco-style dining room is the former Manufacturers Trust bank vault beneath the New Yorker Hotel. On the menu — in addition to the red meat — are New American classics with a seasonal flair and an affordable wine list. Opening: October, 481 Eighth Ave.
Sugarcane
Empire Stores adds another dining destination to its roster with Sugarcane, a "raw bar grill" that's already a hit in Miami and Vegas. Hang on the outdoor patio with Brooklyn Bridge views and rum cocktails while noshing on small plates from three different concepts: an open fire grill, raw bar and traditional kitchen. Opening: September, 55 Water St., Brooklyn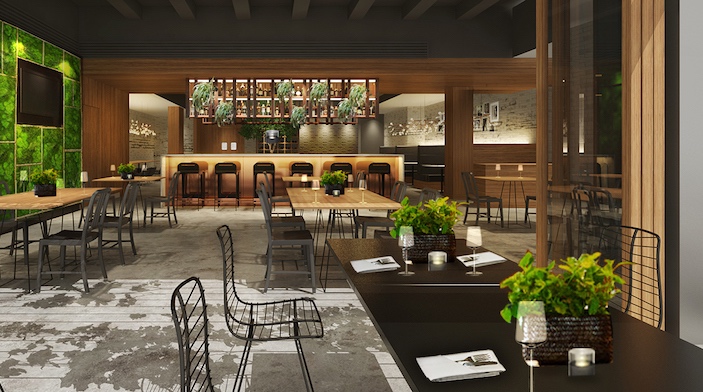 Eden
In more than three decades as a chef, David Laris has brought a world of culinary concepts to Shanghai, Hong Kong and beyond. This fall, he's making a surprisingly low-key entry into the U.S. with Eden, coming to the new Cachet Boutique NYC Hotel. The small, casual restaurant is described as a "globally-inspired culinary adventure, encompassing both indulgence and healthy living" with local and ethically sourced ingredients. Opening: October, 510 W. 42nd St.
DaDong
Chinese celebrity chef Dong Zhenxiang will open the first U.S. branch of his Michelin-starred shrine to Peking Duck, DaDong, in a two-story space inside The Cube with 400 seats and a huge outdoor garden. The chef describes his cooking as an "artistic conception of Chinese cuisine," served in a space that's part formal dining room, part lounge space. Opening: October, Three Bryant Park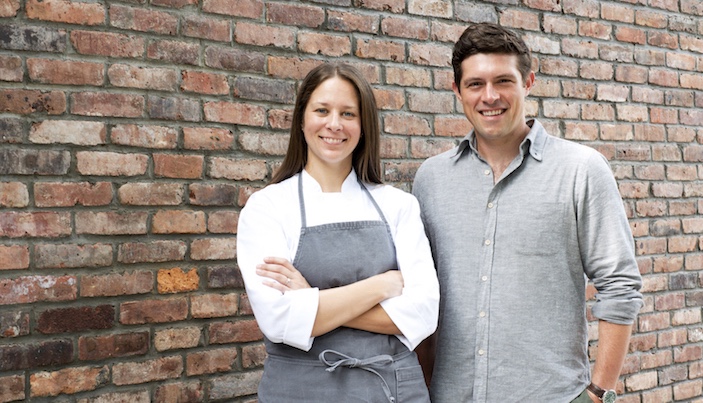 Fausto
Though we still mourn Franny's, acclaimed sommelier and restaurateur Joe Campanale is hoping to cheer up the neighborhood with a wine-centric Italian restaurant, with former Del Posto chef Erin Shambura. The space will be "elegant but approachable," with a menu of updated regional dishes from all over Italy. Opening: Late November, 348 Flatbush Ave., Brooklyn
The Rag Trader
Set inside a former garment factory, your experience in this multi-level restaurant and bar from Fox Lifestyle Hospitality Group (Street Taco, White Oak Tavern) will vary depending on which floor you land on. Downstairs, a cheekily named lounge called Bo Peep will have live music and "whimsical" drinks. Opening: Fall, 70 W. 36th St.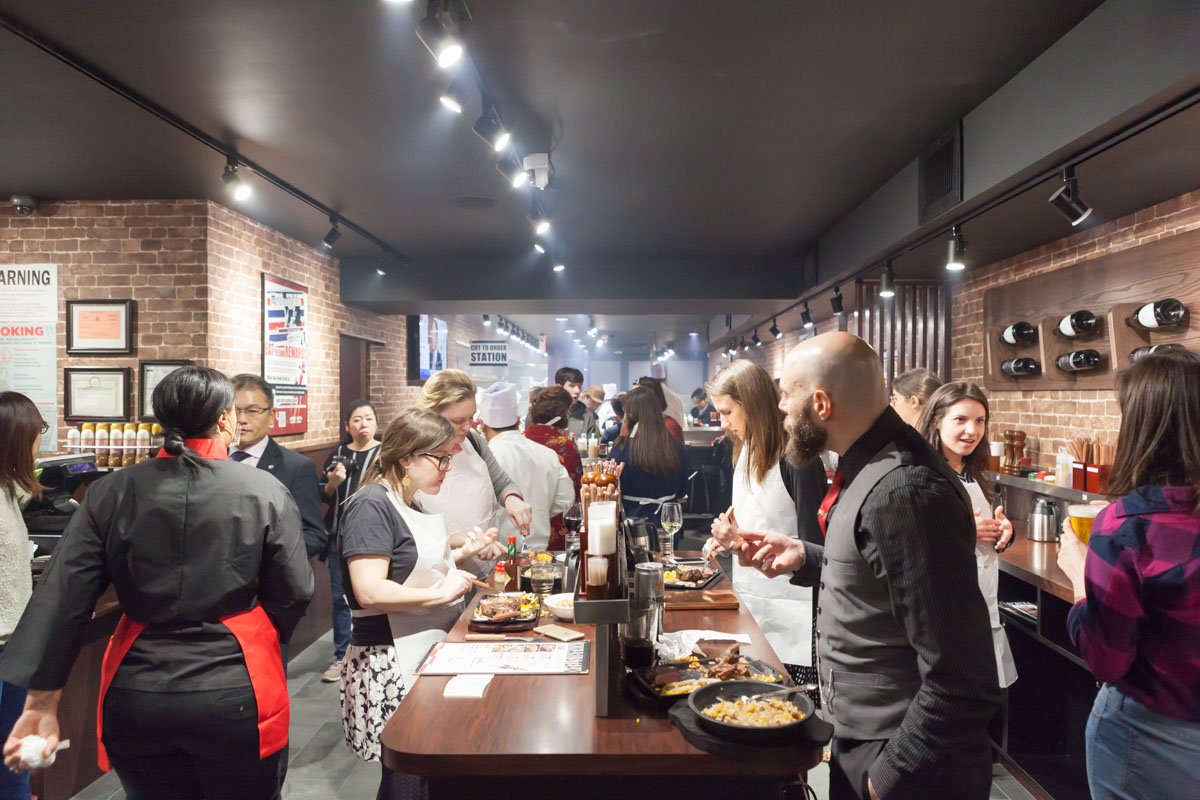 Ikinari Steak
Our favorite steak — sitting or standing, as this restaurant requires — of 2017 came from Ikinari Steak, and apparently so did the rest of the city's. The Japanese steakhouse chain, which has over 130 locations back home, has announced it will open six additional restaurants in the New York City: Chelsea (96 Eighth Ave. and 154 Seventh Ave.), Midtown West (368 W. 46th St., 37 W. 46th St., 243 W. 54th St.) and Midtown East (455 Park Ave.)
Zauo NYC
You've gotta love a good gimmick, and it doesn't get more unique than this Japanese restaurant that's actually an indoor fishery. Diners at Zauo New York will wade into waist-high water and catch their own fish, which then becomes dinner through the preparation method of their choice. Staff will also catch the fish if you don't succeed — hey, enough people love the concept that there are 13 Zauo restaurants throughout Japan. The 200-seat restaurant will also have a sushi bar. Opening: December, 152 W. 24th St.