White caps, sailor uniforms and a sudden uptick in nautical search terms on Google — it must be Fleet Week.
The 2018 edition of Fleet Week starts on Wednesday, May 23, through Memorial Day (May 28), bringing some 2,500 service members from the U.S. Navy, Marine Corps and Coast Guard to the shores of New York City. Started as a recruiting event in 1984, Fleet Week has mellowed into a week of fun events, performances and a chance to get to know those who live aboard the ships a little better (how much is up to you).
So whether you're a sailor looking to make the most of your week on dry land or a landlubber wanting to experience a bit of life at sea, we've rounded up the five essential events for Fleet Week 2018.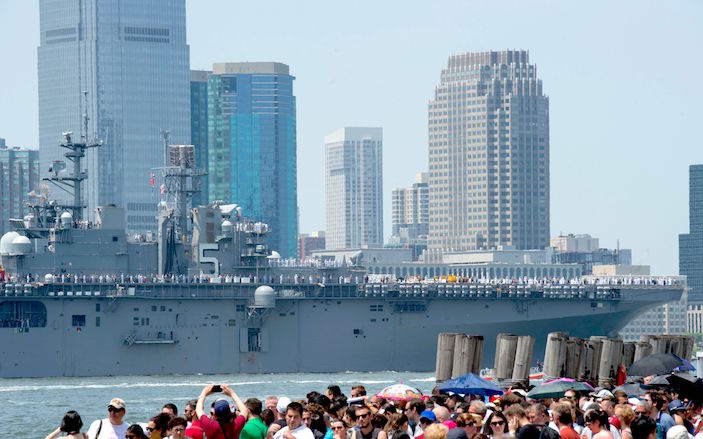 Parade of Ships
Because all proper military events begin with a parade, watch the vessels arrive down the Hudson River and take a celebratory lap through New York Harbor from 10 a.m. to 1 p.m. on Wednesday, May 23.
Go aboard the ships
It's not just the sailors getting to see New York — during Fleet Week, 14 of their ships will be open for public tours daily from 8 a.m. to 5 p.m. In Manhattan, see the star attraction of Fleet Week 2018 the amphibious transport ship USS Arlington at Pier 90, and four Navy training and research boats at the Intrepid's Pier 86. At the Brooklyn Cruise Terminal, see the guided missile destroyer USS Mitscher. And in Staten Island's Homeport Pier, you'll find one of the Navy's newest additions, the USS Little Rock commissioned in December 2017.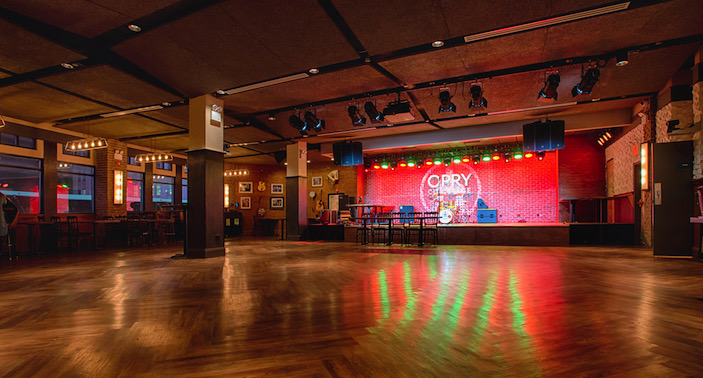 See a show at a Nashville music bar
Turn up early for Macy Gray, fresh from collaborating with country legend Dolly Parton, when she brings her soulful tunes to Opry City Stage, the Times Square spinoff of the Grand Ole Opry. Tickets to the two-night show (May 23-24) start at $65 (20% off on food and drinks for military). Or if you're tight on cash, catch a free show by Tennessee-born singer and "Big Ass Happy Family Jubilee" host Roger Alan Wade on May 23 on the venue's Second Floor Stage, with free drink tickets for service members.
Meet a sailor
There are many ways to snag a sailor, but these two official weekend mixers are where you'll be sure everyone is there to party. On Friday, May 25, head to Hudson Station (440 Ninth Ave.) for a Single And The City party from 7 p.m. to midnight with passed hors d'oeuvres, icebreaker activities and dancing. Service members enjoy an open bar from 7-8 p.m. On Saturday, May 26 from 11 p.m. to 3 a.m., groove at a Quiet Events silent disco at Stage48 (605 W. 48th St.) with three DJs and glow-in-the-dark gear for optimal dance floor fun. Free to service members, $40 for everyone else.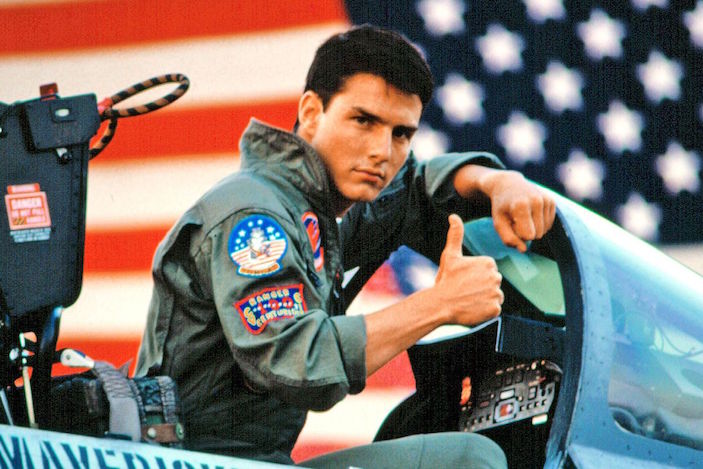 Watch Top Gun on a battleship
The Intrepid was the Air, Sea & Space Museum, it served as an aircraft carrier in World War II and the Vietnam War. What better place to watch the Air Force classic "Top Gun," on Friday, May 25 with an introduction by former astronaut and T-38 pilot Gregory C. Johnson. Entry is free, so arrive when the deck opens at 7 p.m. to snag a spot, and bring something soft to sit on.
Visit the Intrepid
New York has its own year-round docked museum all about the armed forces: the Intrepid. During Fleet Week weekend, the ship gets even busier than usual with special tours, demonstrations and events on the flight deck, including a Broadway Salutes the Troops show on Saturday and Sunday from noon to 1:30 p.m. with hits from "Hamilton," "Miss Saigon" and more. Many of the events are free; service members get free entry to the museum.
Swing dance the night away
On Friday, May 26, the Intrepid hosts its annual Battle of the Big Bands from 8 p.m. to 1 a.m. Dress to swing dance all night at this 1940s-inspired soiree with over 80 bands and singers performing, a best dressed contest and classic photo ops. Tickets start at $59.
Tour New York's military history
For Memorial Day, classic Harbor Line and Turnstile Tours have created a special Military History Tour ($68) about the city's past from the Revolutionary War through World War II. Sail past New York's harbor forts, see the Brooklyn Army Terminal, wave to the Statue of Liberty and go all the way down to Staten Island's Homeport during a 2.5-hour tour aboard a 1920s-inspired yacht.